Popular Fall illumination shows return to BC Place in October
October 1st, 2023
Autumn hues and Jack-o-Lantern on display for Thanksgiving and Halloween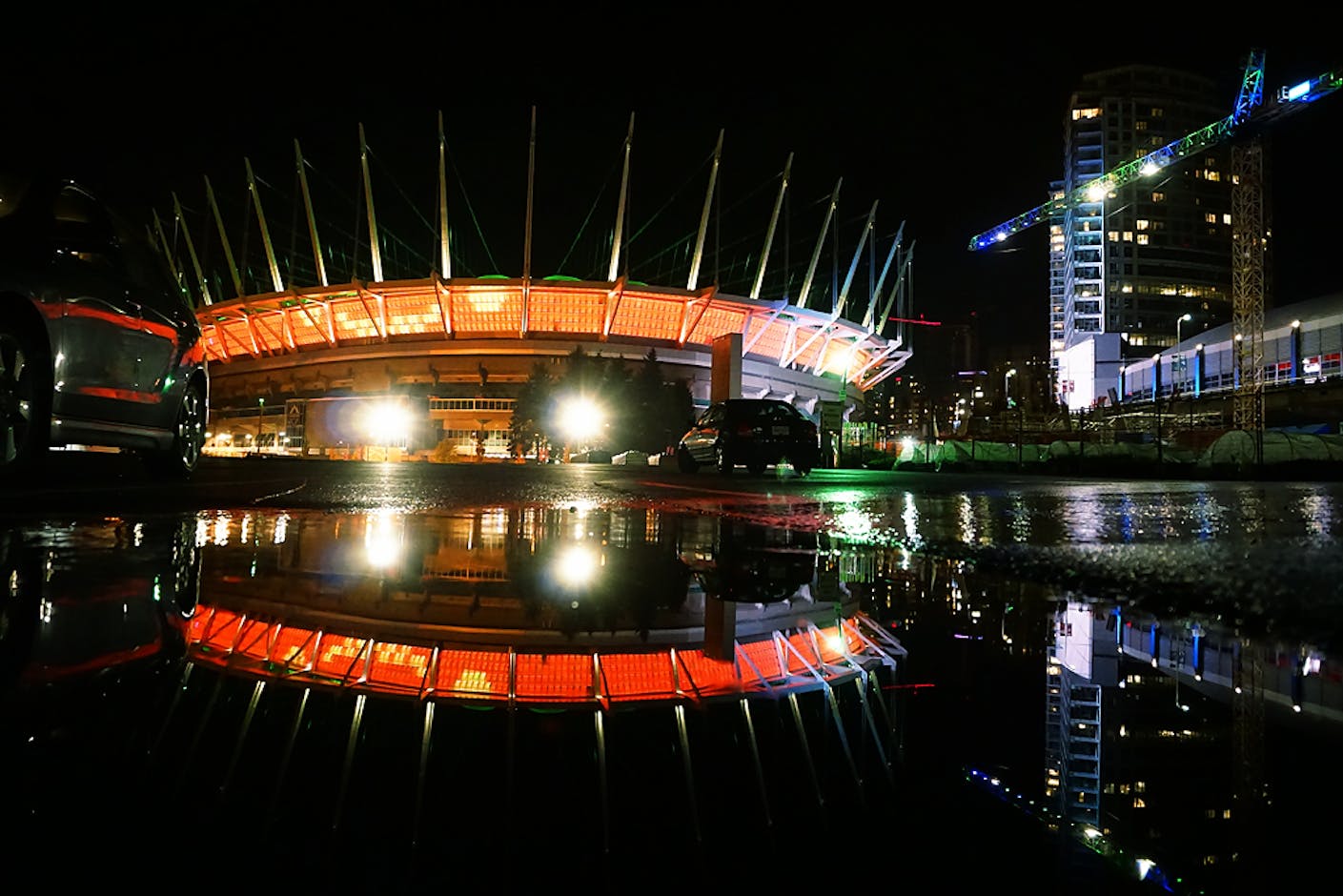 (Image Credit: Flickr/ TOTORORO.RORO)
VANCOUVER, BC – A pair of seasonal illumination shows return to BC Place as the iconic Northern Lights Display will feature the popular Fall Show for Thanksgiving weekend, and children's favourite Jack-o-Lantern on Halloween evening.
The stadium will continue to amplify important community initiatives throughout October as well. The schedule begins with blue and green on October 1 for Kids Up Front More than a Movie. The Poppy Show will help kick off The Royal Canadian Legion's Poppy Campaign on October 26, while the stadium will lend its lights to help spread awareness for World Mental Health Day, International Day of the Girl Child, and National Disability Employment Awareness Month, among others.
BC Place is recognized around the world as a landmark of Vancouver's skyline and a place of pride for all British Columbians. Besides enhancing the overall guest experience during events, the stadium's Northern Lights Display is used to amplify important causes upon request from the community.
Below is the complete Northern Lights Display schedule for October (subject to change).
October 1: blue & green for Kids Up Front More than a Movie
October 1: blue for World Day of Bullying Prevention (October 2)
October 2: yellow & white for Wrongful Conviction Day
October 7: teal for International National Trigeminal Neuralgia Awareness Day
October 8-9: Fall Show for Thanksgiving
October 10: green for World Mental Health Day
October 11: pink for International Day of the Girl Child
October 12: blue for World Arthritis Day
October 13: green, teal, & pink for Metastatic Breast Cancer Awareness Day
October 14: turquoise for Dysautonomia Awareness Month
October 17: green for Waste Reduction Week
October 19: purple & blue for National Disability Employment Awareness Month
October 26: Poppy Show for start of The Poppy Campaign (October 27)
October 27: blue for World Occupational Therapy Day
October 29: purple for Rett Syndrome Awareness Month
October 30: teal for Food Allergy Awareness Month
October 31: Jack-o-Lantern Show for Halloween
Follow the stadium's social media accounts on X and Instagram for the latest on the Northern Lights display.