'A special connection': BC Place welcomes back students with Field of Dreams program
June 3rd, 2022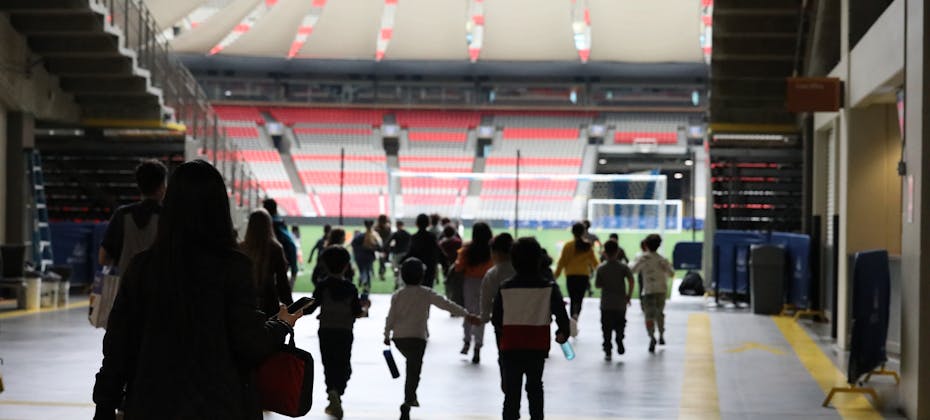 The school participation program provides unique opportunity to play on same field as their sporting heroes
There's nothing quite like seeing the smile on a child's face.
And there were plenty of them at BC Place last month, as the stadium reopened its doors to schoolchildren in British Columbia with the Field of Dreams Schools Participation Program, welcoming back students to play on the same field as their sporting heroes.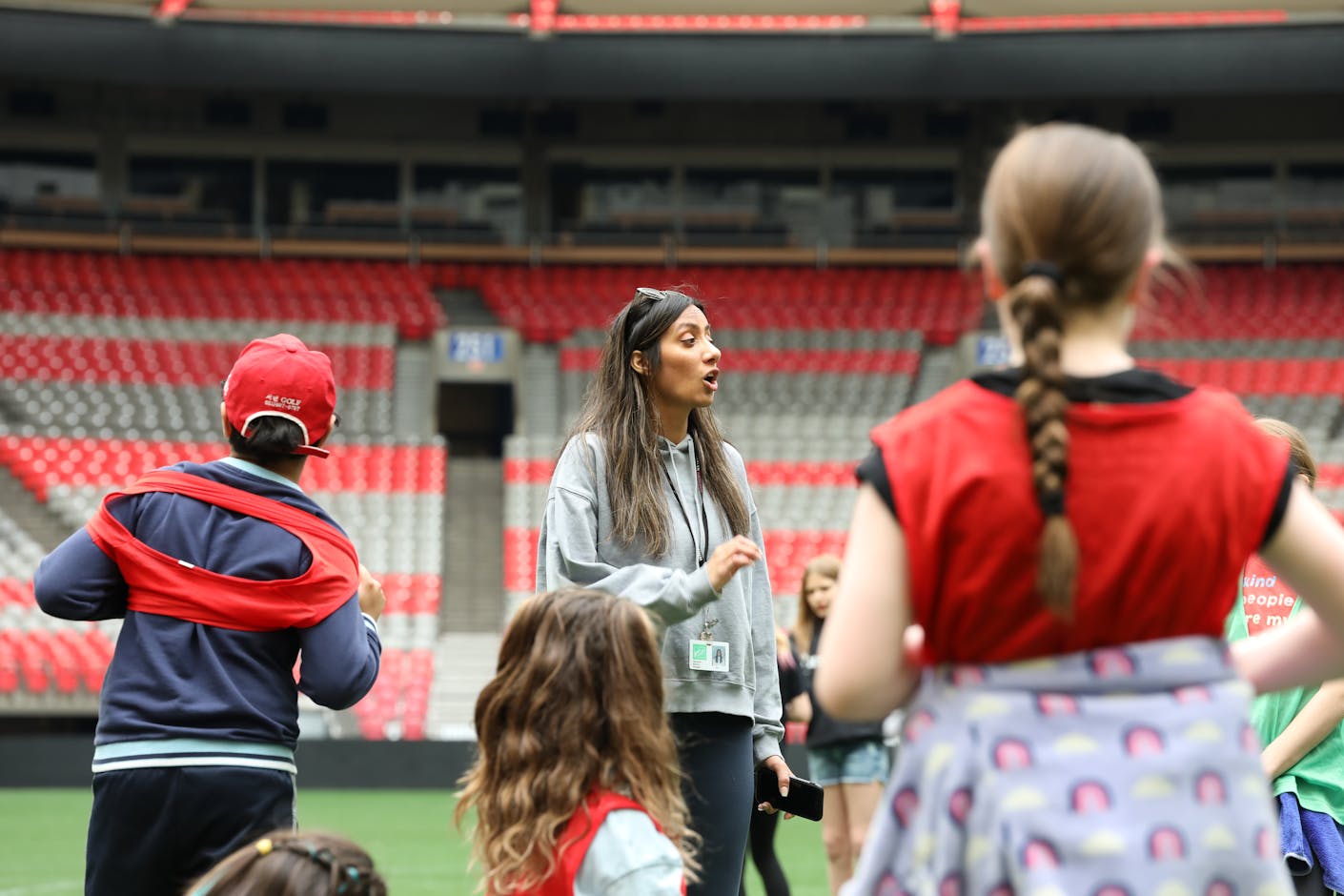 "It is a wonderful opportunity for our students to enjoy playing on the huge, open space," said Lori Prodan, Principal of šxʷwəq̓ʷəθət Crosstown Elementary School. "As BC Place is part of our neighborhood, we appreciate this community involvement in support of our students."
Launched in 2019, Field of Dreams is a community initiative designed to offer schools an indoor space for physical activities on the stadium's field of play when it is not otherwise being utilized for events or operations. Having welcomed over 500 students during its pilot, the program resumed this past May after temporarily pausing during the Covid-19 pandemic.
"Community-building is imperative to BC Place, and we're thrilled to see children running around at the stadium again," said Chris May, BC Place General Manager. "The experience provides these kids with a great facility for their school programs, while also sparking dreams of one day performing on this same turf. Seeing the smiles on these kids' faces reminds us of our responsibility to enrich the lives of British Columbians, especially the youth in our community. We are thrilled to be able to support Field Of Dreams once again."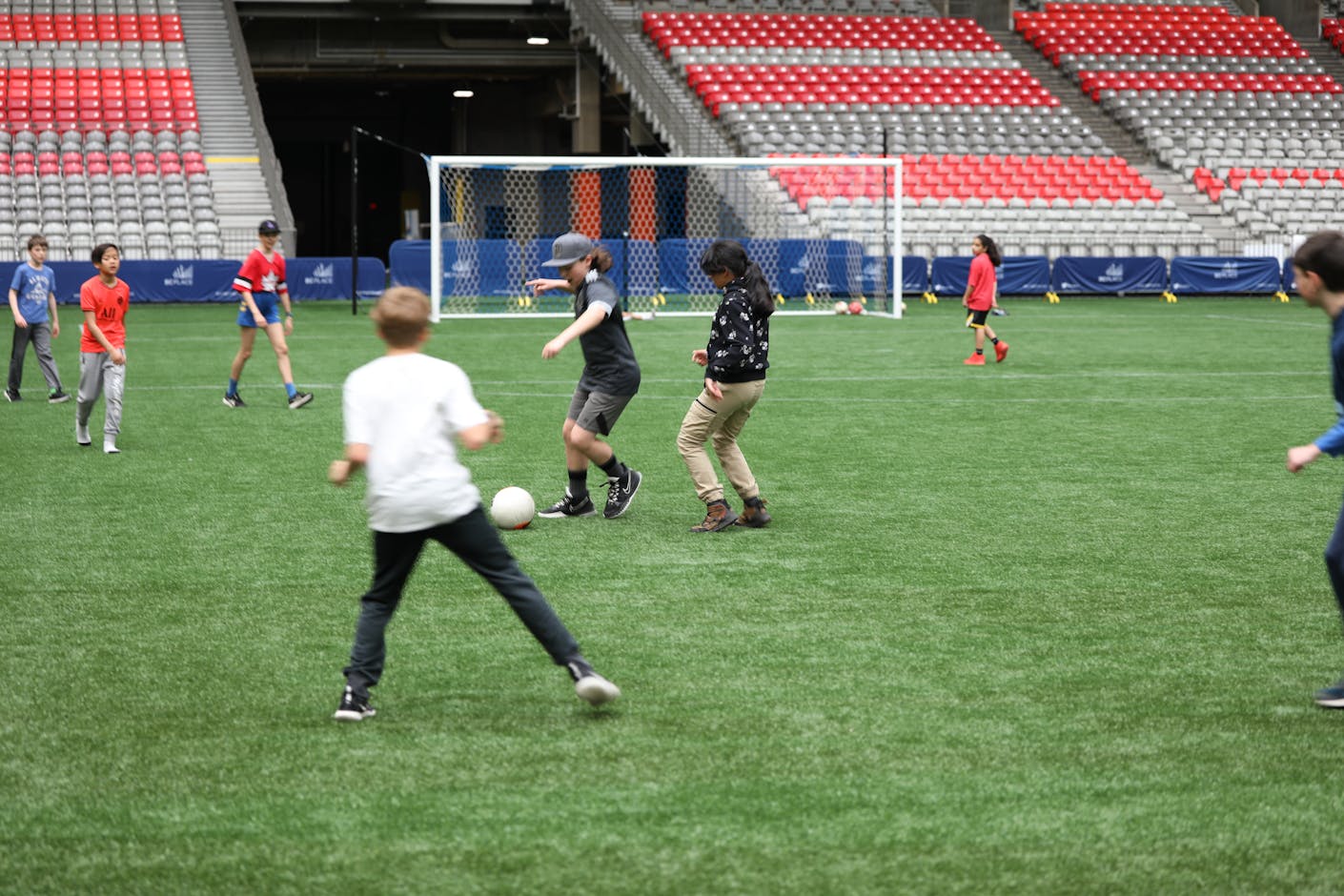 The stadium hosted neighbouring šxʷwəq̓ʷəθət Crosstown Elementary School and The Westside School for the relaunch on May 19, including 60 students from Kindergarten to Grade 7 from each school per session, as they took part in activities included in their physical education curriculum.
"Given that our elementary campus is located just off Terry Fox Plaza, we feel a special connection to the stadium," said Christie Berkey, Principal of The Westside School. "Our students have been excited to play on the field like professional athletes. This experience will surely remind our students that they can achieve great things with effort and teamwork!"
Schools interested in applying for the 2022 program are encouraged to visit bcplace.com for information, including eligibility criteria, application process, and program guidelines. To apply, please email stadium@bcpavco.com.