Stadium Maps
Level 1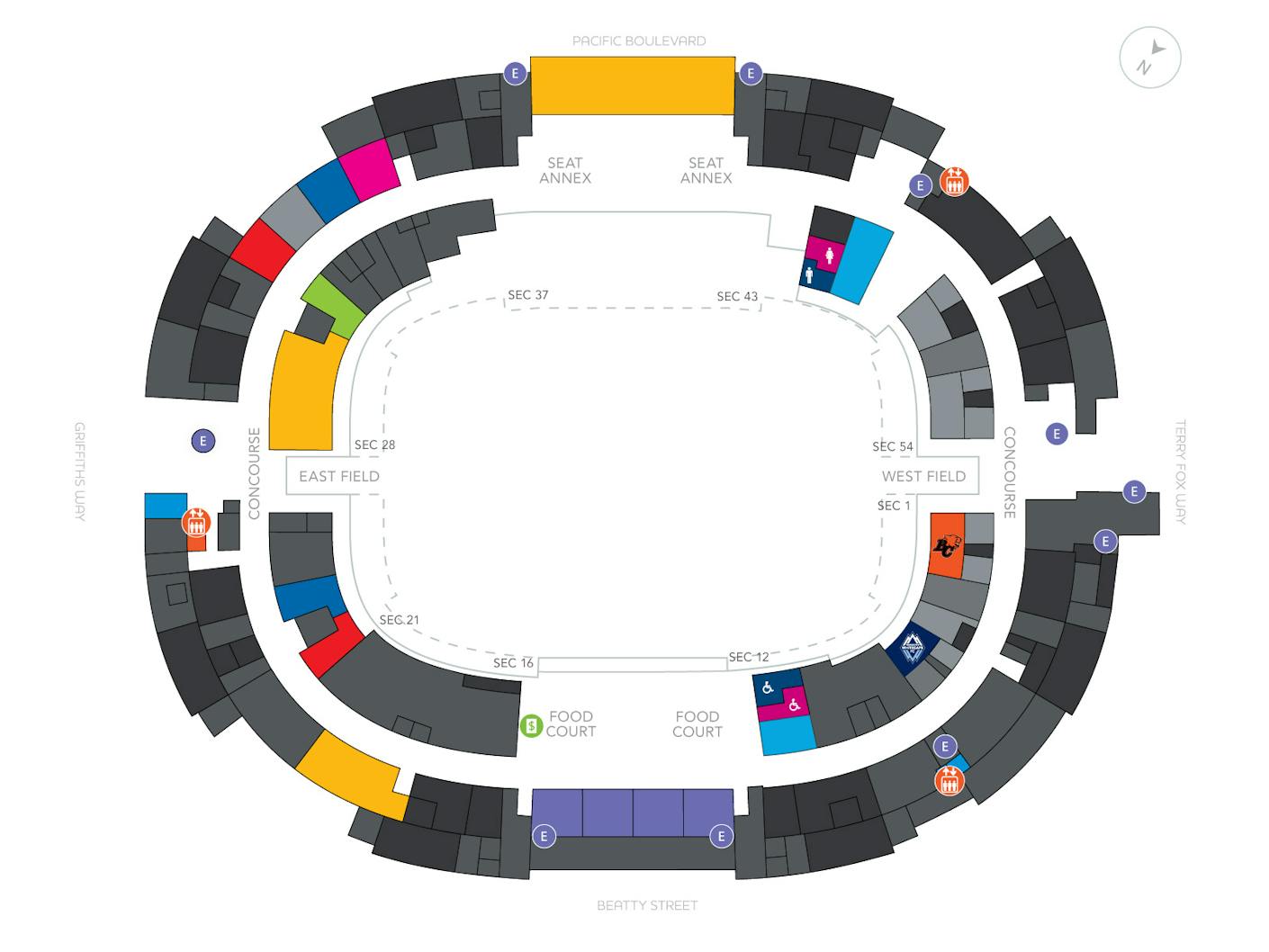 Level 2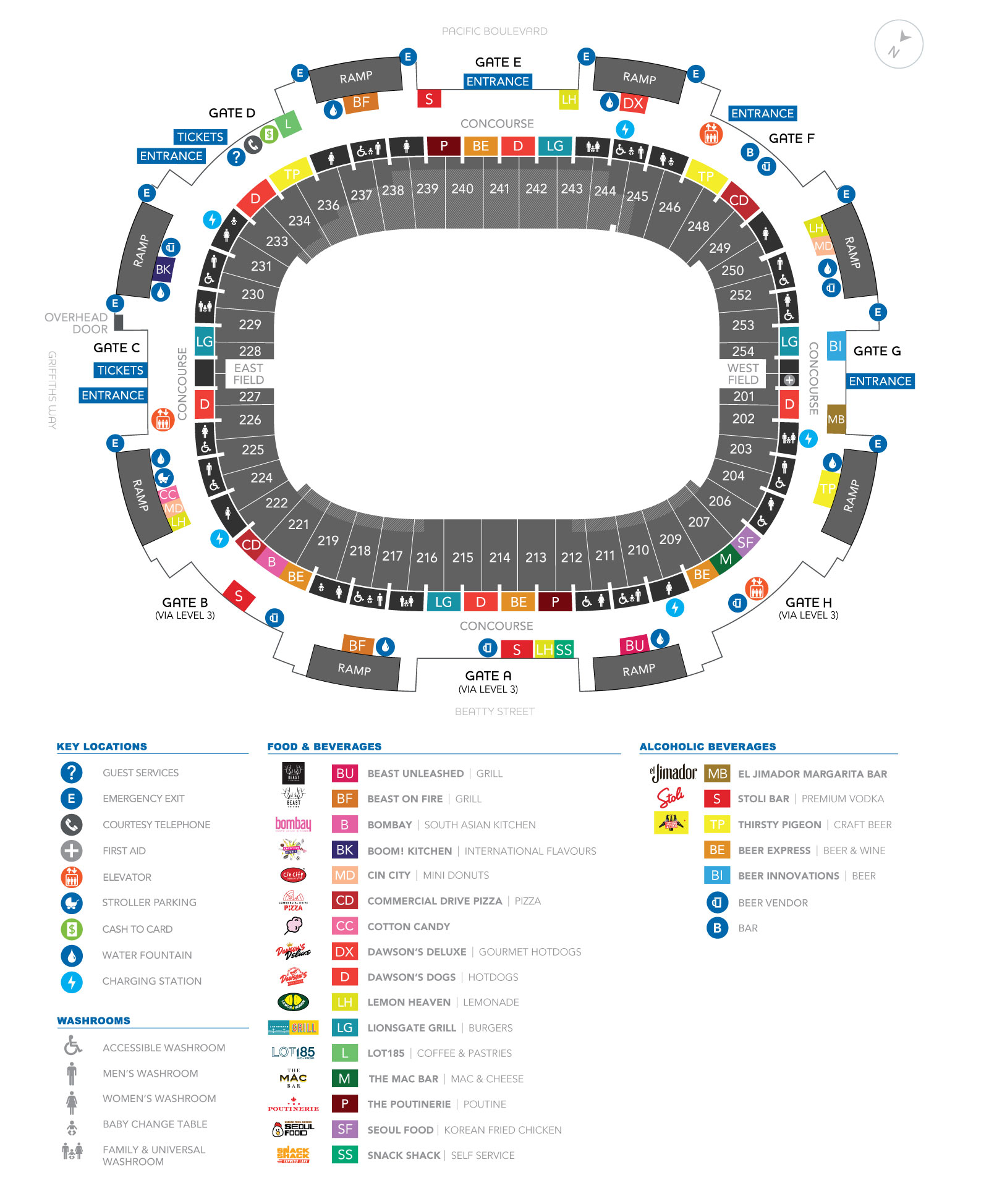 Level 3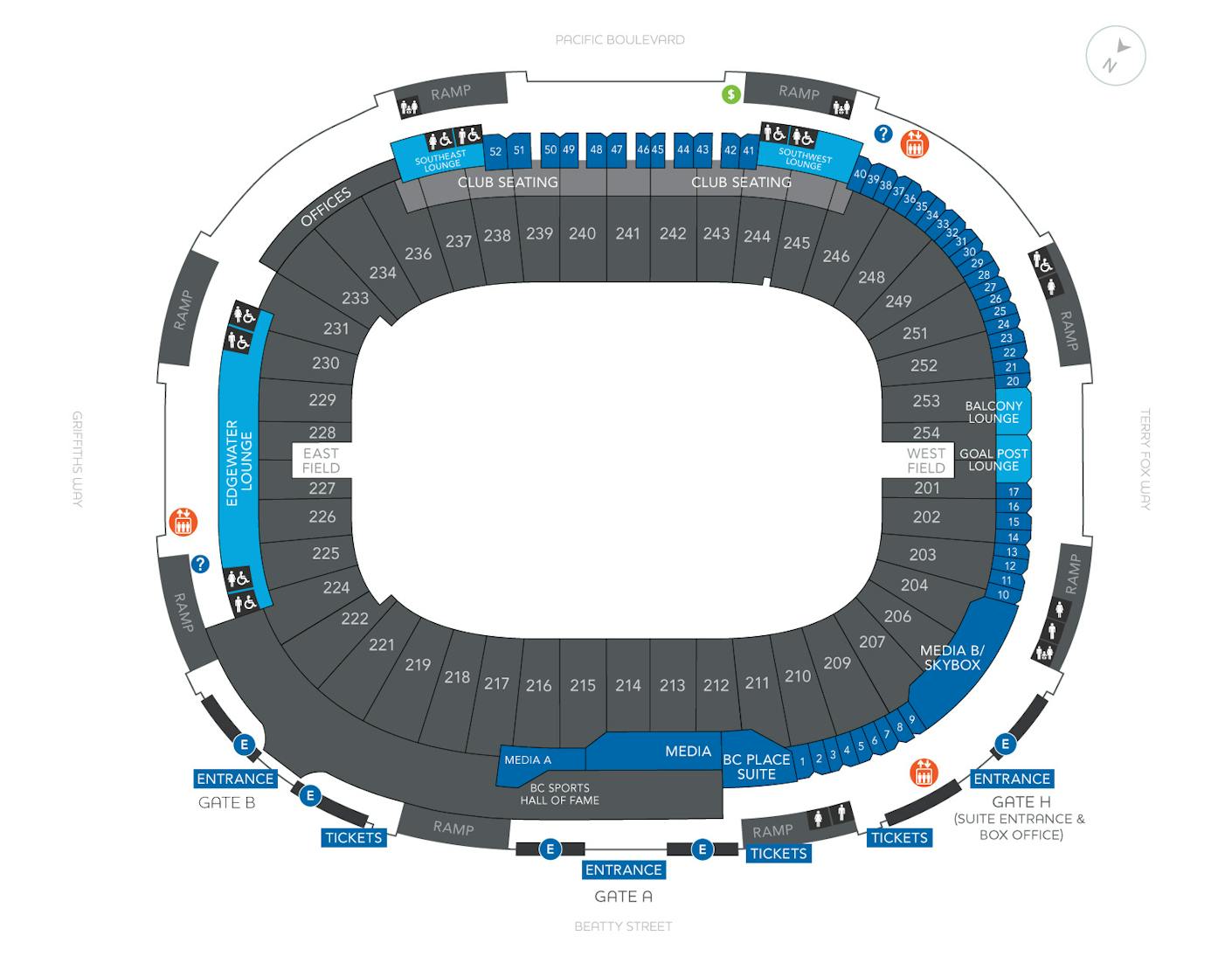 Level 4
Guided Tours of BC Place Stadium
The BC Sports Hall of Fame, located inside BC Place Stadium, operates the All Access Experience - providing an enhanced visit to the Hall of Fame including an exclusive behind the scenes tour of BC Place! The guided All Access Experience hits all the stadium highlights, including:
The media lounge
The Premium Suite areas
The team locker rooms (when available)
Access onto the field providing visitors with an amazing viewpoint of BC Place (when available)
The All Access Experience begins and finishes at the BC Sports Hall of Fame.
Please visit the BC Sports Hall of Fame website for more information and booking details.
Looking to grab a bite?
We've got many different options around the stadium. View Menus