Face masks now mandatory for children aged five and up
October 13th, 2021
New PHO order beginning October 12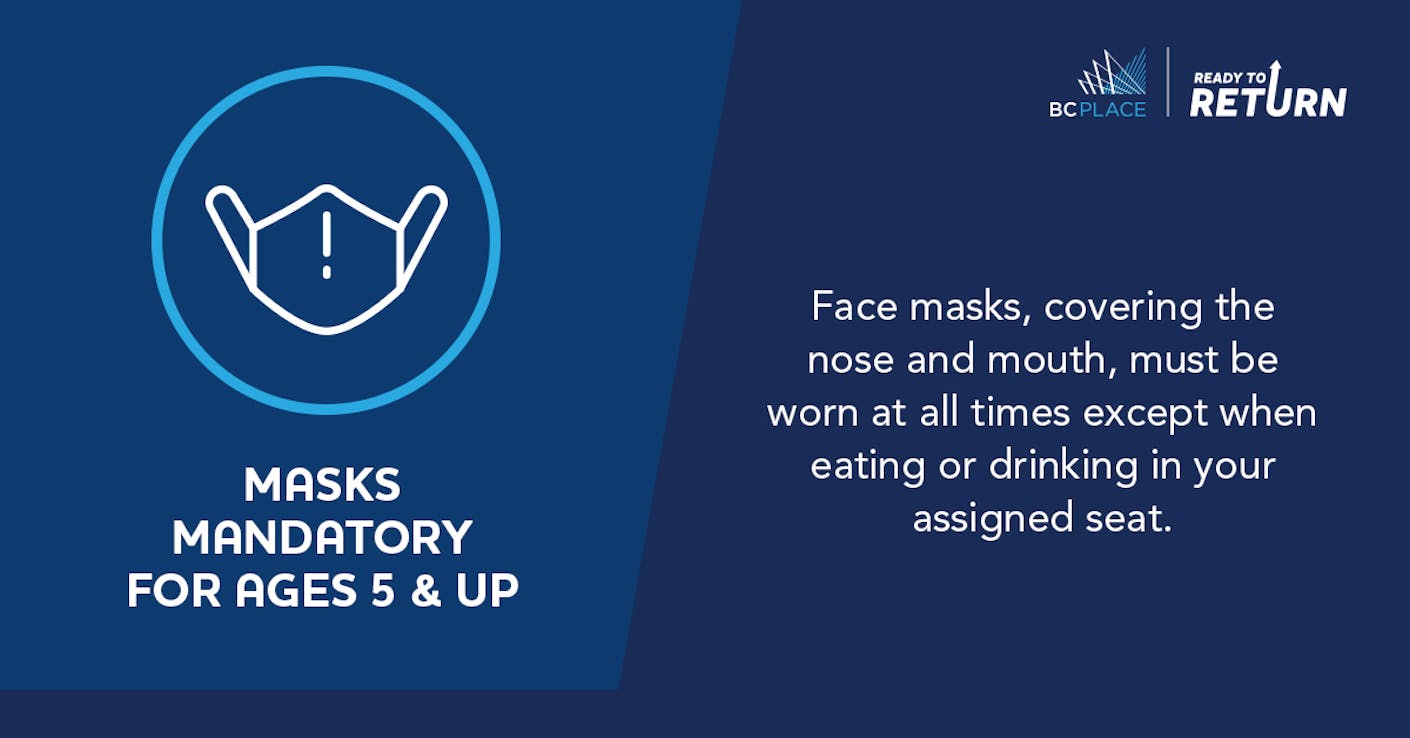 The postseason push is in full swing at BC Place as both the BC Lions and Whitecaps FC are right in the thick of things as we enter Fall.
Ahead of this weekend's CFL and MLS slate, a new order from the Public Health Officer was announced earlier this week.
Beginning October 12, masks are required in all public indoor settings, including events at BC Place, for all people aged five and up (born in 2016 or earlier).
There are exemptions for:
People with health conditions or with physical, cognitive or mental impairments who cannot wear one
People who cannot remove a mask on their own
Children under the age of five
People who need to remove their masks to communicate due to another person's hearing impairment
A face shield is not a substitute for a mask as it has an opening below the mouth.
Fans attending events at BC Place may take their masks off only when eating or drinking in their assigned seats.
Please make sure to view the vaccine verification requirements, as well as other important information including the bag policy, prior to coming to BC Place.
For more information on the mask mandate, please refer to the Provincial and regional restrictions.