BC Place introduces $5 Menu at all events
March 21st, 2023
The new menu will feature tried-and-true stadium fare including beer and hotdogs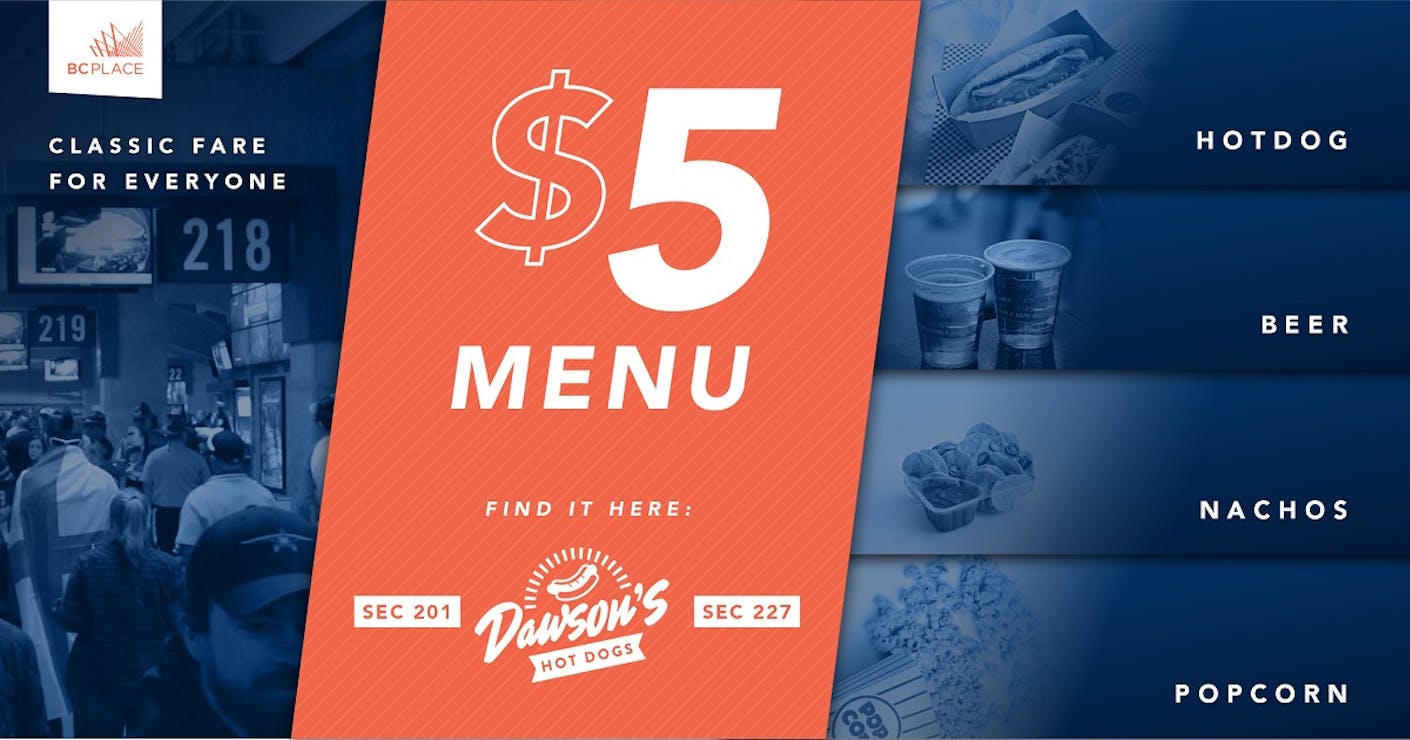 VANCOUVER, BC – Today, BC Place announced their new $5 menu available at all stadium events, effective immediately. The pilot project was launched in an effort to make the stadium experience more accessible, providing classic fare at a low price. The menu features a list of marquee items including $5 beer, hot dogs, nachos, and popcorn, with the potential for rotating items throughout the year.
The $5 Menu was developed in collaboration with BC Place's food and beverage partner, Sodexo Live!. The $5 Menu is available at Dawson's Hot Dogs stands at sections 201 and 227.
"We know that for some, buying tickets to a game or a concert can be a big financial commitment, and we want to ensure that everyone has the ability to enjoy a meal at our stadium," said Chris May, General Manager at BC Place. "We want fans to know they have options – whether it's a Slow Roasted Prime Rib sandwich or a beer and hotdog for $10. The $5 Menu helps ensure there is something for everyone."
The announcement follows the recent launch of BC Place's new 2023 menu features, including premium items such as the Footlong Lobster Roll and Porky Pine Sandwich on a house-made pineapple bun. BC Place's new menu items, from their $5 Menu and beyond, can be enjoyed at the upcoming Red Hot Chili Peppers concert on March 29th, and all major events following.