BC Place lights for Trigeminal Neuralgia Awareness Day
October 7th, 2021
The Stadium's Northern Lights to be lit in teal on Thursday, October 7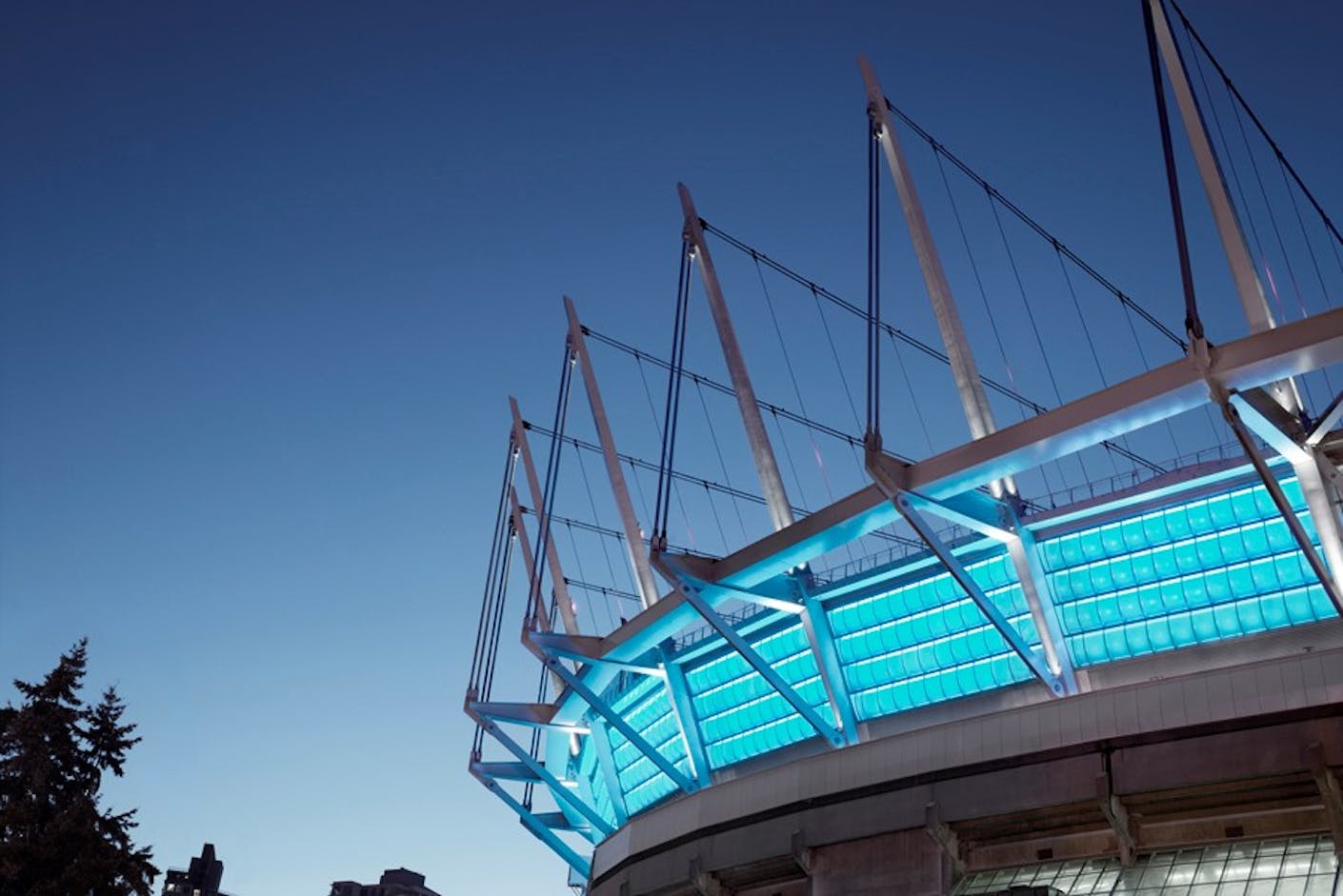 On Thursday, BC Place will light teal for Trigeminal Neuralgia Awareness Day.
The day brings support and education to the general public about a painful condition.
The trigeminal nerve is the largest of cranial nerves and consists of 12 pairs of nerves that control many functions of the face. Causes of trigeminal neuralgia range from pressure on the nerve, aging, or a disorder that wears away the myelin such as cerebral palsy.
Visit https://tnac.org for more information.