Northern Lights Display - July 2021
June 25th, 2021
The stadium's Northern Lights Display is recognized around the world as a landmark of Vancouver's skyline. BC Place is honoured to be able to help bring awareness to events, charities and non-profit causes that are important to communities in British Columbia.
Here are the stadium's lighting initiatives for July:
July 1st - Special Display for Canada Day
July 5th - Green for National Injury Prevention Day
July 18th - Blue for National Drowning Prevention Week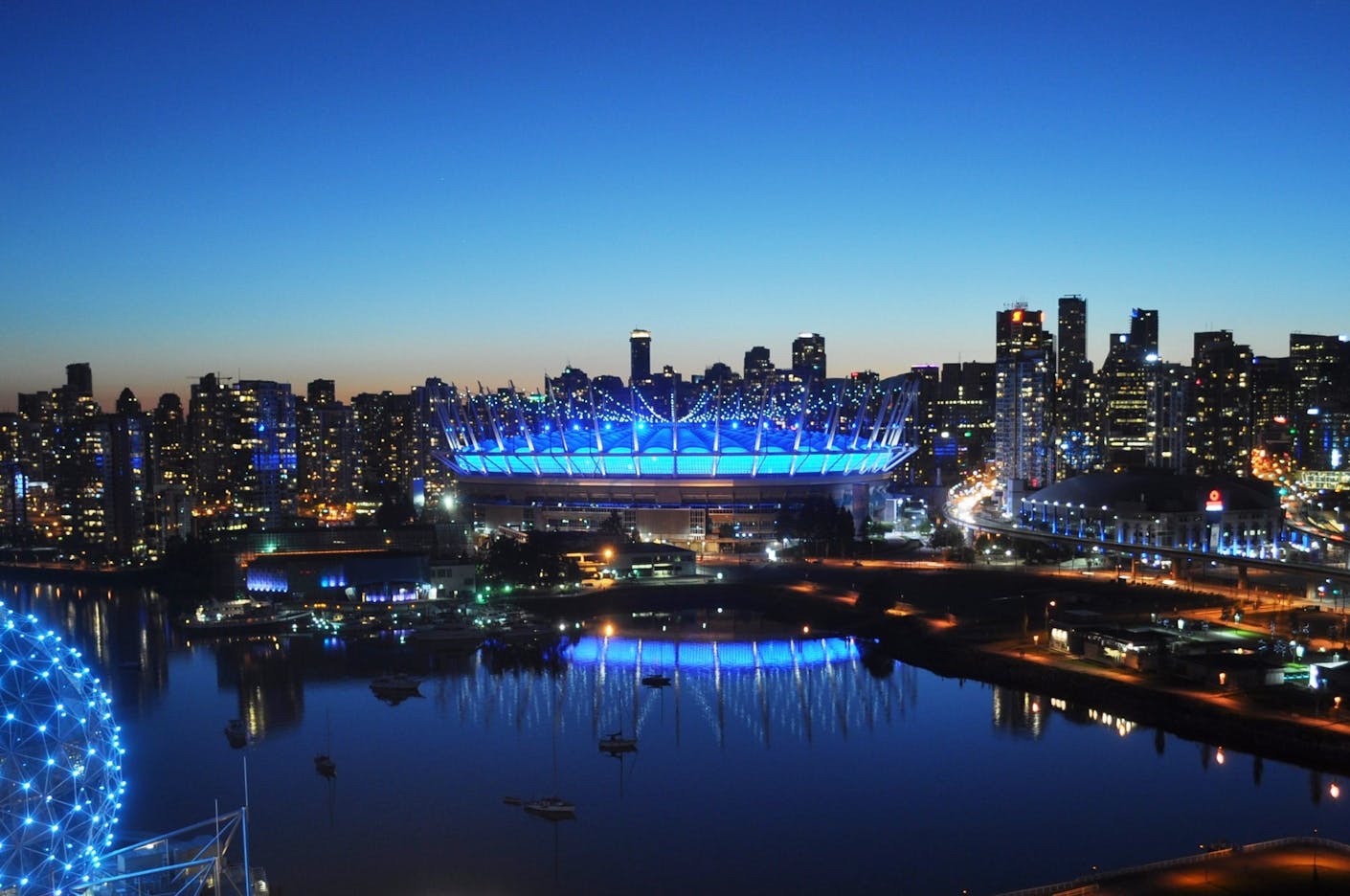 July 21st - Grey for Glioblastoma Awareness Day
July 22nd - Teal for Fragile X Awareness Day
July 28th - Red and Yellow for World Hepatitis Day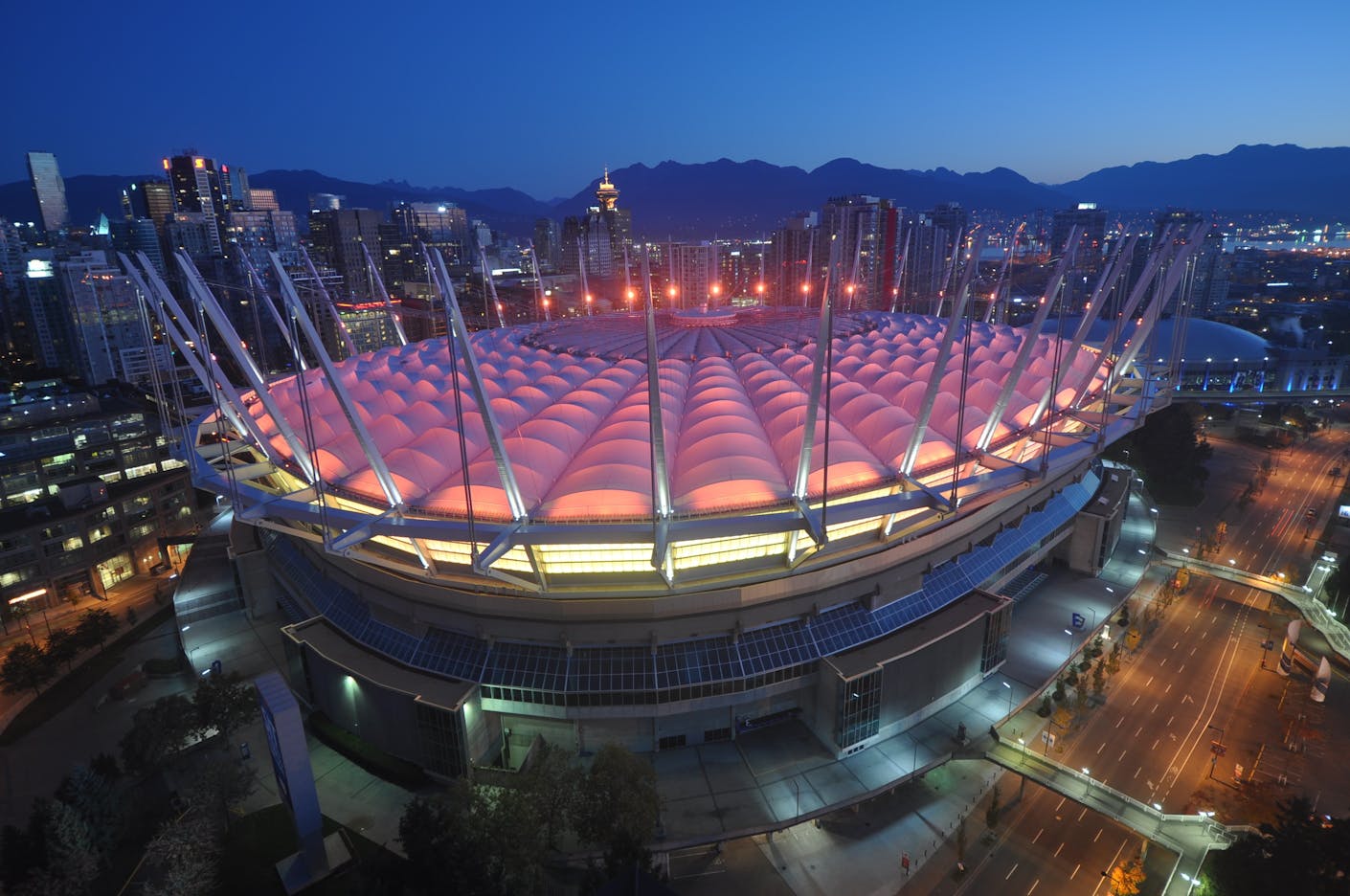 July 29th - Red and White in advance of Food Day Canada on July 31st
July 30th - Rainbow for Vancouver Pride
July 31st - Rainbow for Vancouver Pride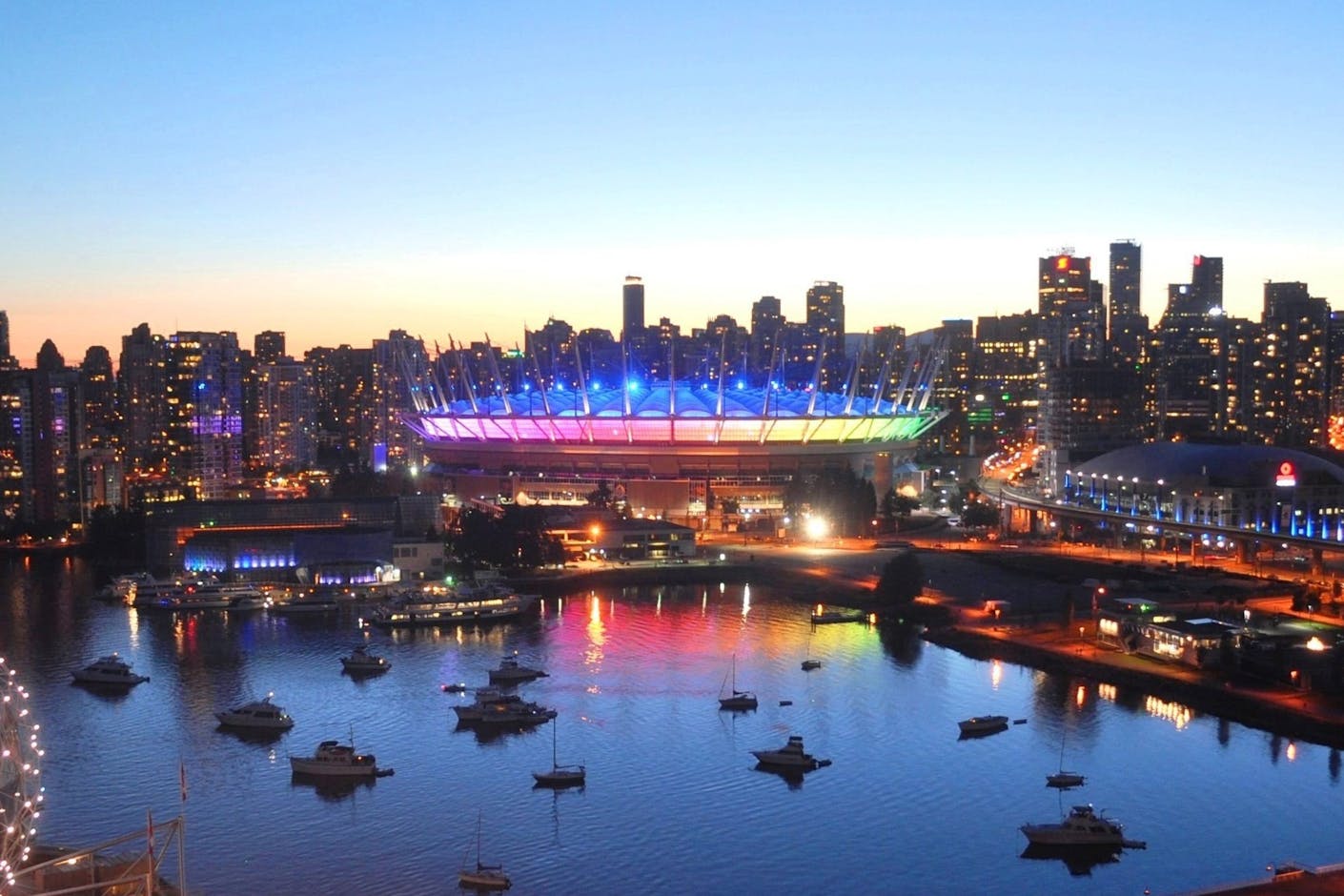 In addition to these lighting initiatives, the stadium will continue to light up with a special animation at the top of each hour (between sunset and 11pm) every night to show support for health care professionals across the province who are working tirelessly to support our communities through the COVID-19 pandemic.
To learn more or to submit a lighting request, visit our Northern Lights Display page.