Northern Lights Display - November 2020
October 26th, 2020
The stadium's Northern Lights Display is recognized around the world as a landmark of Vancouver's skyline. BC Place is honoured to be able to help bring awareness to events, charities and non-profit causes that are important to communities in British Columbia.
Here are the stadium's lighting initiatives for November:
November 1st - Green and purple for LGS Awareness Day
November 2nd - Orange for CRPS/RDS Awareness
November 3rd - White for Lung Cancer Awareness Month
November 4th - Green for Show Your 4-H Colours Day
November 5th - Teal for the 'Light the World in Teal' Campaign
November 6th - Lime green for Adoption Awareness Month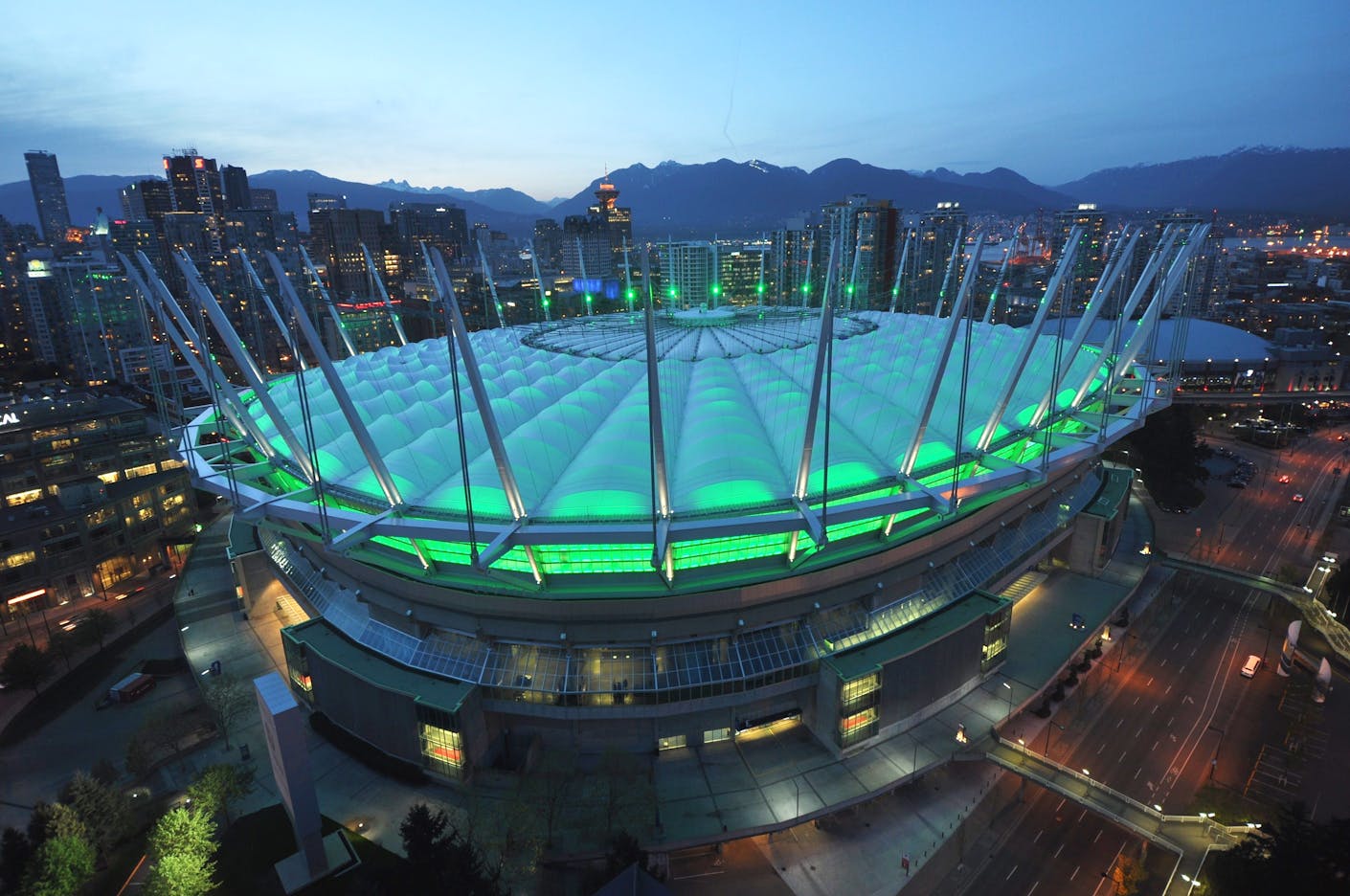 November 7th - Red for Crohn's and Colitis Awareness Month
November 8th - Purple for Pulmonary Hypertension Awareness Month
November 9th - Moustache design for Movember
November 10th - Teal for Cervical Cancer Awareness
November 11th - Poppy design for Remembrance Day
November 12th - Blue for World Pneumonia Day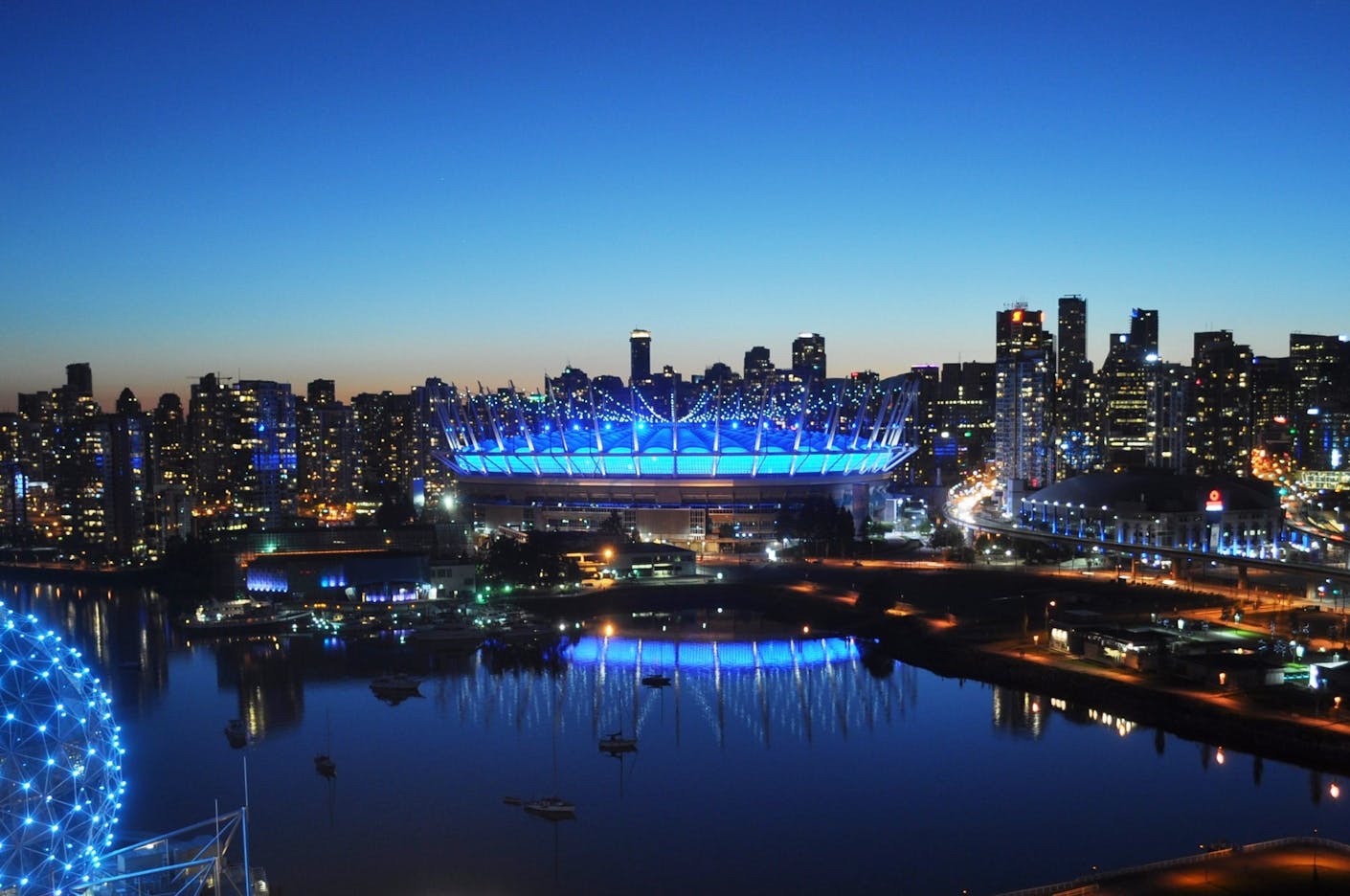 November 13th - Blue in advance of World Diabetes Day on November 14th
November 14th - Rainbow animation for Diwali
November 15th - Rainbow for Multiculturalism Week in British Columbia
November 16th - Blue and gold in advance of the Covenant House 'Sleep Out' Event on November 19th
November 17th - Purple for World Prematurity Day
November 18th - Light blue in advance of World Children's Day on November 20th
November 19th - Special animation for the St. Paul's 'Lights of Hope' Celebration
November 20th - Blue, pink and white for Transgender Day of Remembrance
November 21st - Purple for Pancreatic Cancer Awareness Month
November 22nd - Blue for National Addictions Awareness Day
November 23rd - Blue and green for Fall Prevention Month
November 24th - Purple for Osteoporosis Awareness Month
November 25th - Orange for the 'Orange the World' Campaign
November 26th - Purple for Domestic Violence Awareness Month
November 27th - Green on behalf of Growing Chefs in advance of Giving Tuesday
November 28th - Purple for the Hockey Fights Cancer Initiative
November 29th - Red for The Salvation Army Christmas Kettle Campaign
November 30th - Blue for Stomach Cancer Awareness Day
In addition to these lighting initiatives, the stadium will continue to light up with a heart animation at the top of each hour (between 7pm and 11pm) for 5 minutes every night to show support for health care professionals across the province who are working tirelessly to support our communities through the COVID-19 pandemic.
To learn more or to submit a lighting request, visit our Northern Lights Display page.