BC Place Hearts of Hope: May 15, 2020
May 15th, 2020
The BC Place Hearts of Hope project is an initiative dedicated to spreading messages of hope and gratitude throughout our community during this unprecedented time.
This week's entry comes from Stephanie Morgan, an Event Manager at BC Place.
"Something will grow from all you are going through and it will be you."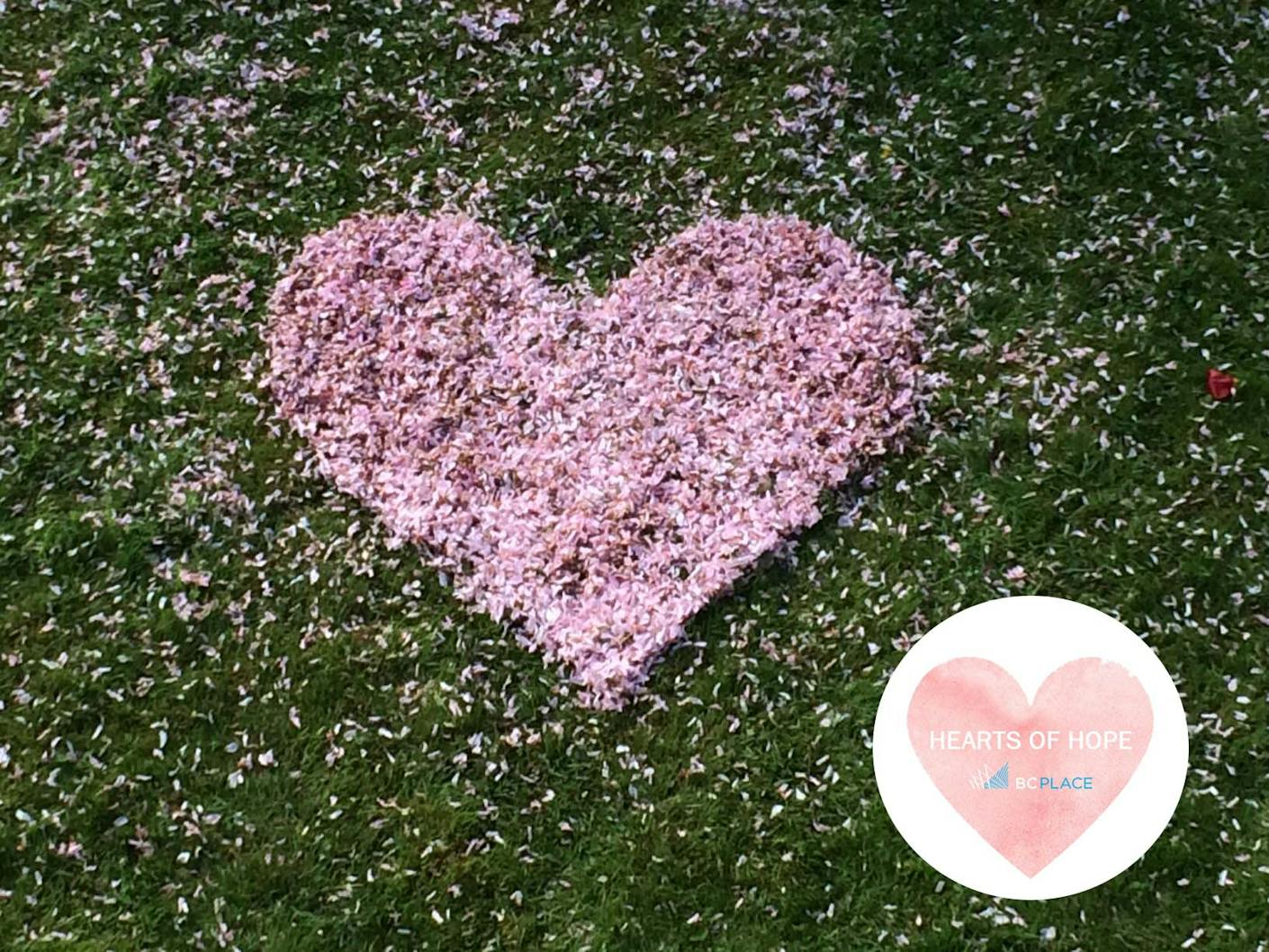 Stephanie created this 3 ft. x 3 ft. heart on her front lawn using fallen cherry blossom petals. Thank you for sharing this beautiful display and message!
Click here to learn more about the Hearts of Hope project.