BC Place Hearts of Hope: May 1, 2020
May 1st, 2020
The BC Place Hearts of Hope project is an initiative dedicated to spreading messages of hope and gratitude throughout our community during this unprecedented time.
This week's entry comes from Dianne, who oversees Waste Management and Environmental Services at the stadium.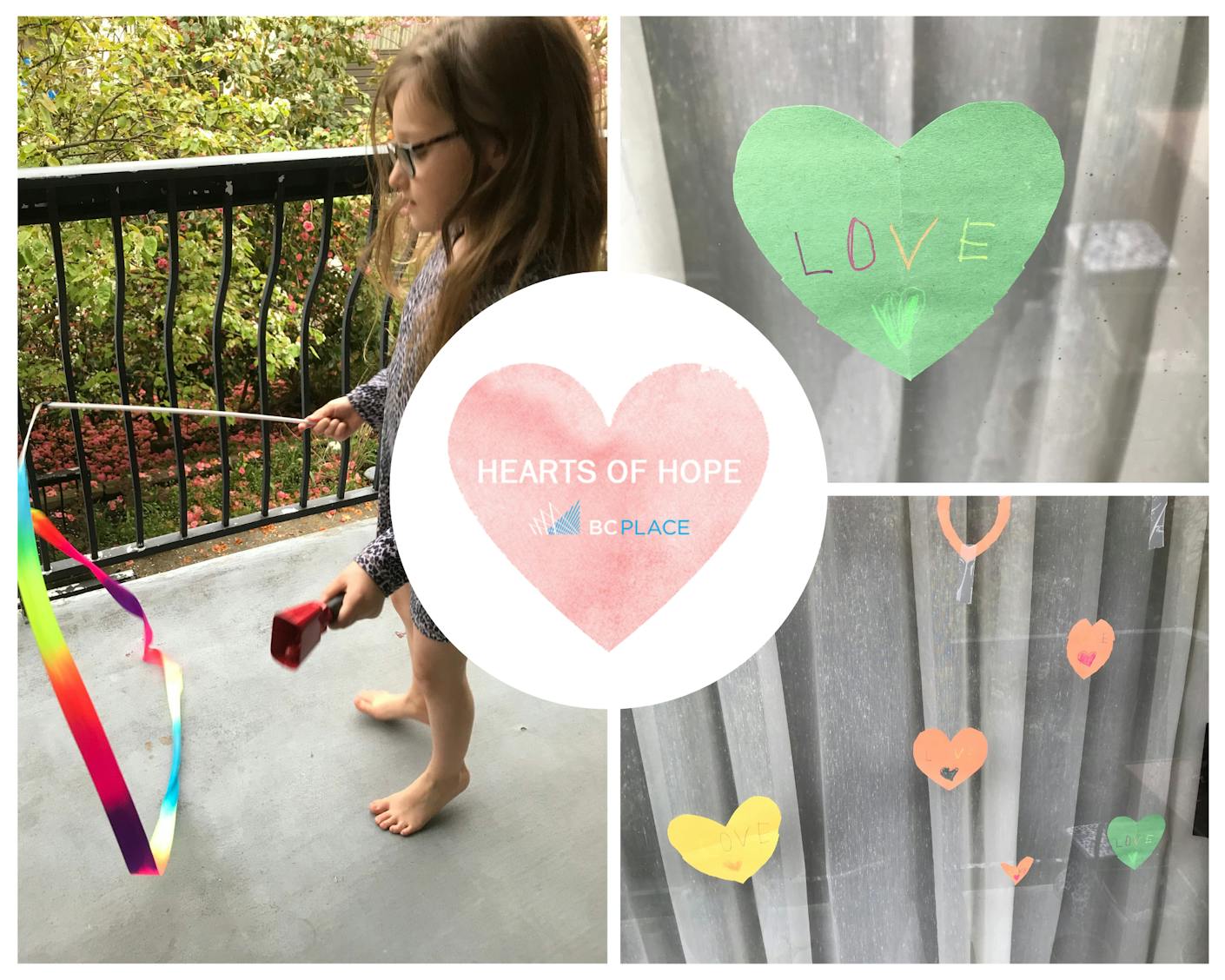 Dianne's 8-year-old granddaughter, Charlotte, created these hearts to display in their windows and has been ringing her bell at 7pm to honour essential workers each night.
Thank you, Dianne and Charlotte, for helping spread some love and positivity during this unprecedented time!
Click here to learn more about the Hearts of Hope project.