Captains bring hope and inspiration ahead of HSBC Canada Sevens
March 5th, 2020
While preparing for the sixth round of the HSBC World Rugby Sevens Series, team captains took time out to visit a home for sick children.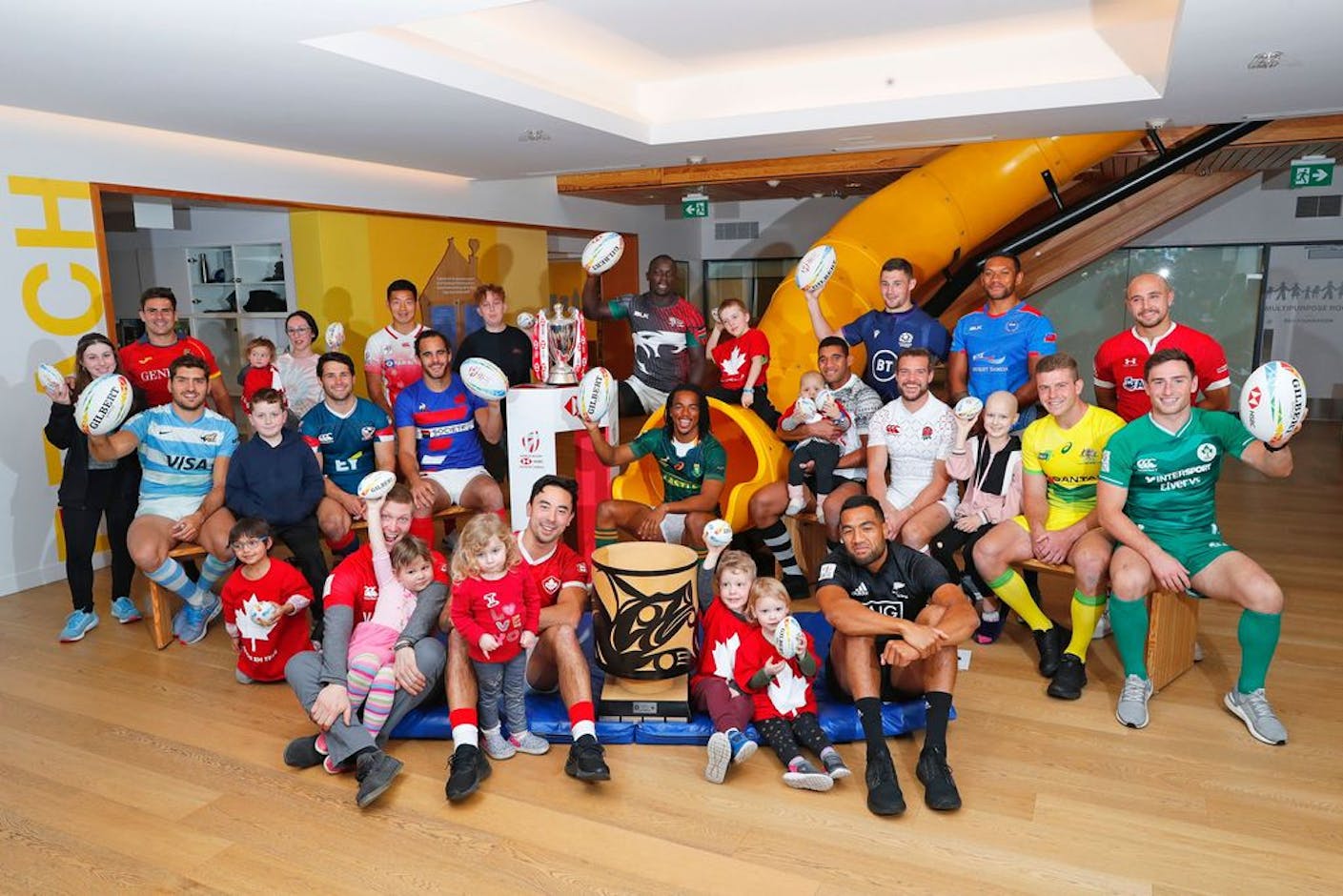 The unique spirit and character building values of rugby were on show yesterday as 16 international captain's attended the Ronald McDonald House in Vancouver ahead of the HSBC Canada Sevens on March 7th and 8th.
While preparing for the sixth round of the HSBC World Rugby Sevens Series, which will be played in front of a near full house at the 40,000 capacity BC Place, the captains took time out to visit the home for children who are undergoing treatment for serious medical conditions and bring a sense of joy and inspiration to the children and their families.
Canada Captain Nate Hirayama said: "Ronald McDonald House is a really special place where seriously sick children can come with their families and stay while they're getting treatment at the hospital. It's a fantastic place, they need our support and we are happy to do anything we can to help out so to have all the captain's here and see the guys playing instruments and getting into the spirit is fantastic."
Looking ahead to playing in front of a home crowd this weekend he added: "We are extremely excited, obviously this is always a big week for us and for Canadian rugby so the vibes and the nerves are already kicking in. We're looking forward to it and it's going to be another fantastic year for the Canada Sevens. It is amazing to play in front of the BC Place crowd with its incredible energy. Growing up we never thought anything like this could happen."
The captain's activity is part of a community engagement programme of 'Impact Beyond' legacy activities that is being run in the lead up to the HSBC Canada Sevens to connect with different sections of Vancouver society.
South Africa captain Stedman Gans was delighted to participate: "We have our Blitzboks mission statement 'to inspire hope' written on our jerseys and it is a privilege for me to be here representing our team, inspiring hope and giving a little bit of joy to these kids who have had bad experiences. I see it as a responsibility and an honour and I've enjoyed every single moment here."
Turning to matters on the pitch he added: "We are looking forward to the Vancouver atmosphere, it's a great stadium, I love playing here, it's going to be electric under the roof and I can't wait."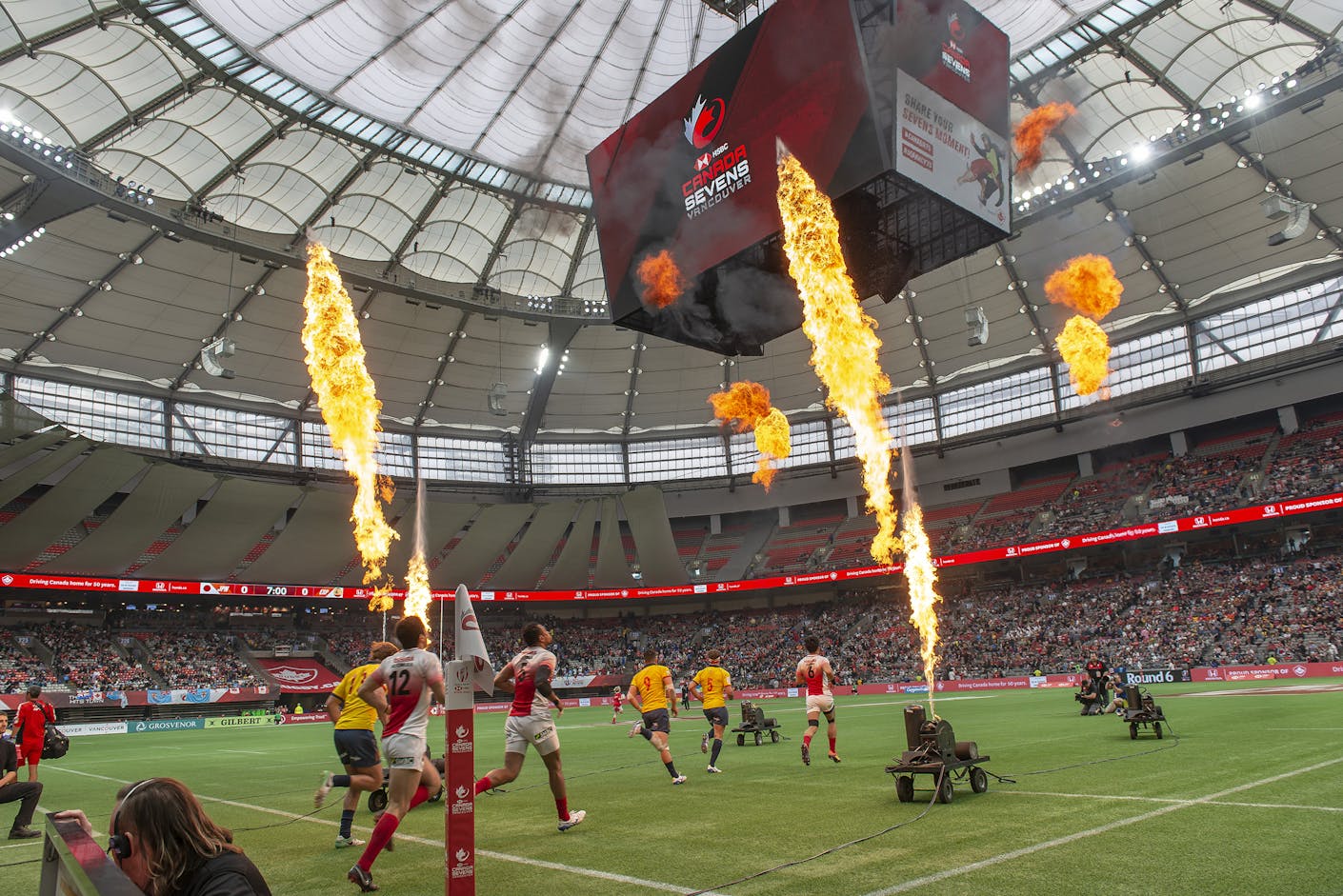 Play will be split across two days with all pool games taking place on Saturday before the knock-out competition begins on Sunday.
The action gets under way at BC Place at 9:00AM on Saturday when USA and Samoa take to the field in a Pool D encounter.
The complete Canada Sevens weekend match schedule can be found at www.canadasevens.com/schedule
About Rugby Sevens
The HSBC World Rugby Sevens Series is one of the most dynamic global sporting events on the market, featuring the dynamism of sevens rugby, paired with a spectacle of entertainment and fan engagement that is second to none.
The 2020 Series will include ten tournaments held around the world, in which 16 national sevens teams compete for World Series points at each round. The HSBC World Rugby Sevens Series is culminated with a champion being crowned at the end of the season based on accumulated points.
Each Series stop has the 16 teams divided into 4 even pools based on previous rankings. Day 1 of each tournament consists of round-robin play within pools. Day 2, the bottom two teams of each pool will contest for a 9th place finish, while the higher seeded teams will progress to the Cup competition and have the chance to win gold, silver, or bronze medals.
There are 15 'core' teams who participate at each round of the Series. The 2020 core includes: Argentina, Australia, Canada, England, Fiji, France, Ireland, Spain, Kenya, New Zealand, Samoa, Scotland, South Africa, USA, and Wales.