BC Place Schools Participation Program
BC Place is a one-of-a-kind multipurpose stadium located in Downtown Vancouver. As a public facility operating in a city with the highest population density in Canada, BC Place is proud to open our doors and welcome students from B.C. schools to play on the same field as their sporting heroes.
BC Place is currently not accepting applications for the Schools Participation Program. Please check back in the future for potential opportunities.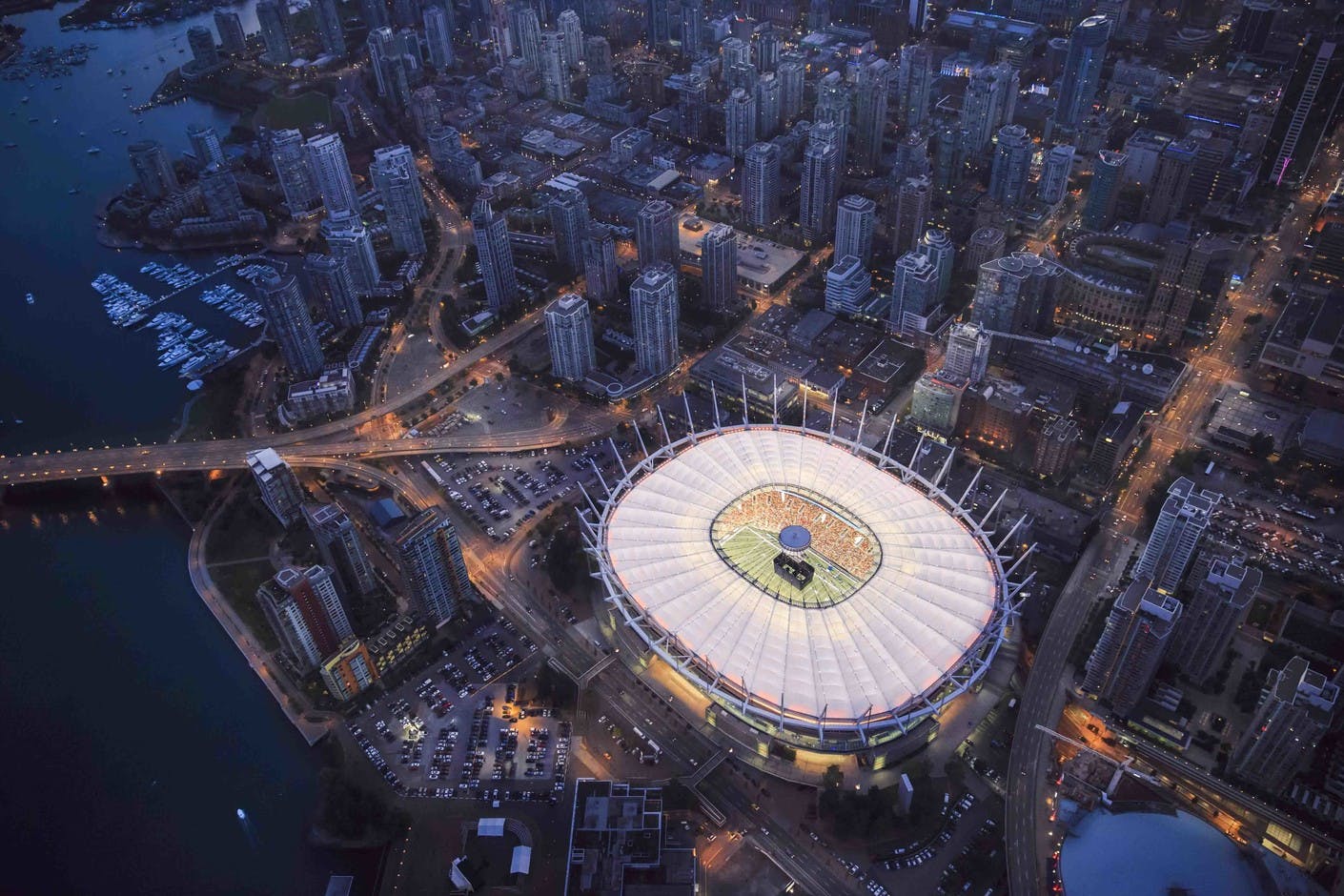 Eligibility Criteria
BC Place will evaluate applications for school visits from Public Schools, as well as Independent Schools regulated by the B.C.'s Ministry of Education, located within British Columbia.
Applications must be completed by a representative of the school and endorsed by the school's Principal (or equivalent).
Applicants are responsible for travel costs (if applicable), insurance, supervision of students, and the programming of events or activities at the stadium. BC Place reserves the right to review and approve proposed events and activities.
Applications for school visits will be evaluated based on:
- availability of time and dates within the event and operations calendar of BC Place,
- the nature of the request,
- how the school intends to use the facility to benefit its students,
- how the proposed visit relates to the stadium's goal of creating community and social benefit for all British Columbians.
School visit applications cannot be considered for:
- applications that are not endorsed by a Public or Independent School regulated by B.C.'s Ministry of Education,
- home school groups,
- requests related to commercial, institutional, religious or political events and/or initiatives.
Requests must be submitted electronically at least 30 days before the first visit to allow time for review and processing.
Requests are subject to availability within the event and operations calendar of BC Place.
Applications will be processed in the order that they are received and are approved at the sole discretion of BC Place Management.
In the rare event of an unforeseen scheduling conflict, BC Place will work with school representatives to reschedule previously approved visits.
Please note – while all requests receive due consideration, some requests may not be fulfilled due to demand and/or scheduling requirements.
Application Process
To apply or learn more about the Schools Participation Program, please email stadium@bcpavco.com.