BC Place to celebrate 2023 graduates with confetti illumination
June 1st, 2023
Stadium's Northern Lights Display also to feature colours for National Indigenous Peoples Day, Canadian Multiculturalism Day, and Pride Month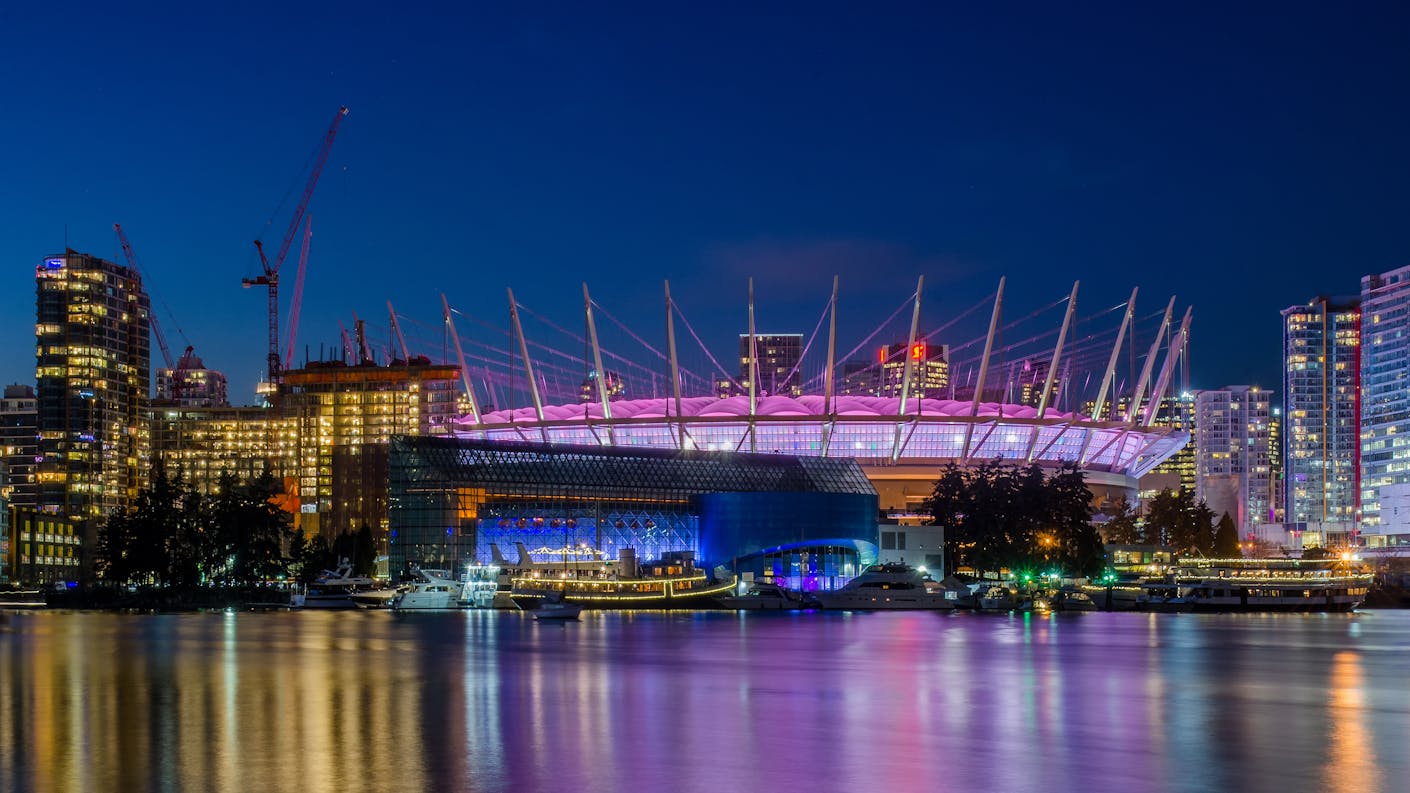 (Image Credit: Jerry Meaden/Flickr)
VANCOUVER, BC – Headlining this month's Northern Lights Display schedule is a confetti celebration illumination, as BC Place pays tribute to the graduating classes of 2023 on June 11 and 12.
Also coming this month is an orange display for National Indigenous Peoples Day on June 21, celebrating the heritage, diverse cultures, and outstanding achievements of First Nations, Inuit, and Métis peoples.
BC Place is showcasing a multicolour show on June 27 in recognition of the various cultures that bring the country's society to life for Canadian Multiculturalism Day.
A display of Pride Flags closes out Pride Month on June 28. The day marks the anniversary of the start of the Stonewall riots, a movement for gay liberation that began after a police raid at a gay bar located in New York City.
Other shows on the schedule include illuminations for ALS Awareness Month, National Blood Donor Day, and World Elder Abuse Awareness Day.
BC Place is recognized around the world as a landmark of Vancouver's skyline and a place of pride for all British Columbians. Besides enhancing the overall guest experience during events, the stadium's Northern Lights Display is used to amplify important causes upon request from the community.
Below is the complete Northern Lights Display schedule for June (subject to change).
June 2: purple for ALS Awareness Month
June 4: green for BGC Club Day
June 5: purple for HS Awareness Week
June 6: blue & teal for Vancouver Startup Week
June 7: blue for Deafblind Awareness Month
June 8: blue & orange for Action Anxiety Day
June 9: blue & gold for The Courage To Come Back Awards
June 11-12: Celebration Show for 2023 graduates
June 13: yellow for International Albinism Awareness Day
June 14: red for National Blood Donor Day
June 15: purple for World Elder Abuse Awareness Day
June 19: Anniversary Show for BC Place 40 Years
June 20: purple for Migraine Solidarity Day (June 21)
June 21: orange for National Indigenous Peoples Day
June 22: yellow & black for Pollinator Week
June 23: red & blue for Global HHT Awareness Day
June 27: Multi-colour Show for Canadian Multiculturalism Day
June 28: Pride Show for Pride Day
Follow the stadium's social media accounts on Twitter and Instagram for the latest on the Northern Lights display.