Northern Lights Display celebrates start of concert season with special illuminations in August
July 29th, 2022
BC Place welcomes The Weeknd on August 23, Def Leppard & Motley Crue on September 2
VANCOUVER, BC – August marks the start of the unofficial concert season at BC Place and the stadium's Northern Lights Display will feature a pair of special illuminations during the month to celebrate.
Dynamic light shows will shine in the evenings leading up to The Weeknd's After Hours Til Dawn Tour on August 23, as well as Def Leppard and Motley Crue's The Stadium Tour on September 2. The illumination displays will incorporate themes and colours from each tour and band, celebrating the return of live music events to BC Place.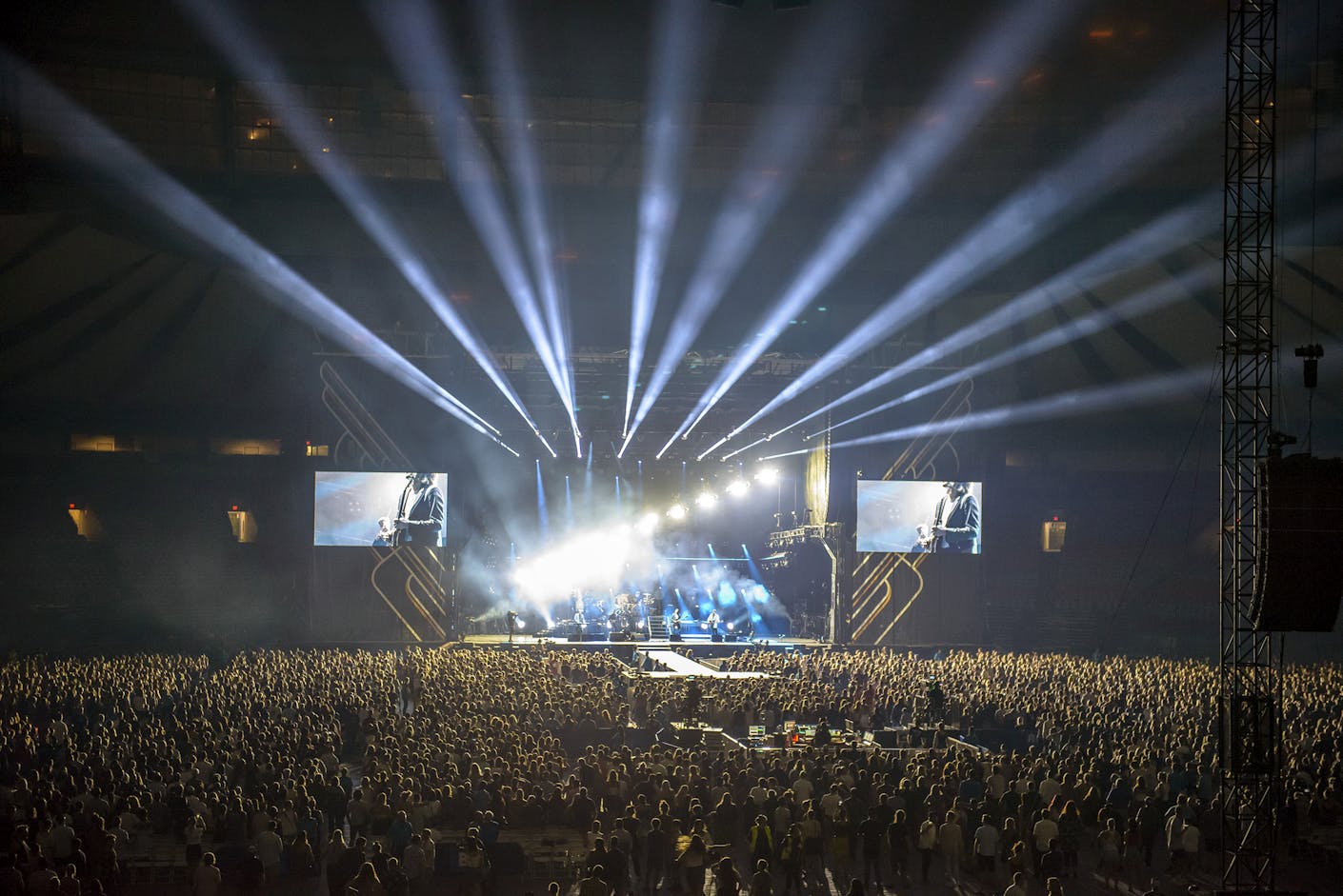 The stadium will celebrate BC Day by illuminating in the colours of the British Columbia flag to start the month. The Northern Lights Display will also glow for community initiatives during August, including World PNVH Disorder Awareness Day, International Day of the World's Indigenous Peoples, International Youth Day, World Humanitarian day, and Overdose Awareness Day.
BC Place is recognized around the world as a landmark of Vancouver's skyline and a place of pride for all British Columbians. Besides enhancing the overall guest experience during events, the stadium's Northern Lights Display is used for causes that have a positive impact in our community.
Below is the complete Northern Lights Display schedule for August (subject to change).
August 1-4: red, blue, & yellow for BC Day
August 7: pink & yellow for World PVNH Disorder Awareness Day
August 8, 10-11, 13-16, 24-25: Summer show
August 9: orange for International Day of the World's Indigenous Peoples
August 12: yellow, pink, & blue for International Youth Day
August 18, 20-22: Special animation for The Weeknd concert
August 19: light blue for World Humanitarian Day
August 28-30, September 1: Special animation for Def Leppard and Motley Crue
August 31: purple for Overdose Awareness Day
Follow the stadium's social media accounts on Twitter and Instagram for the latest on the Northern Lights display.