BC School Sports Football Subway Bowl Championship Series returns to BC Place
November 10th, 2021
600 student athletes from across British Columbia will compete to be crowned AAA Varsity, AA Varsity, Junior Varsity, and Grade 8 provincial champions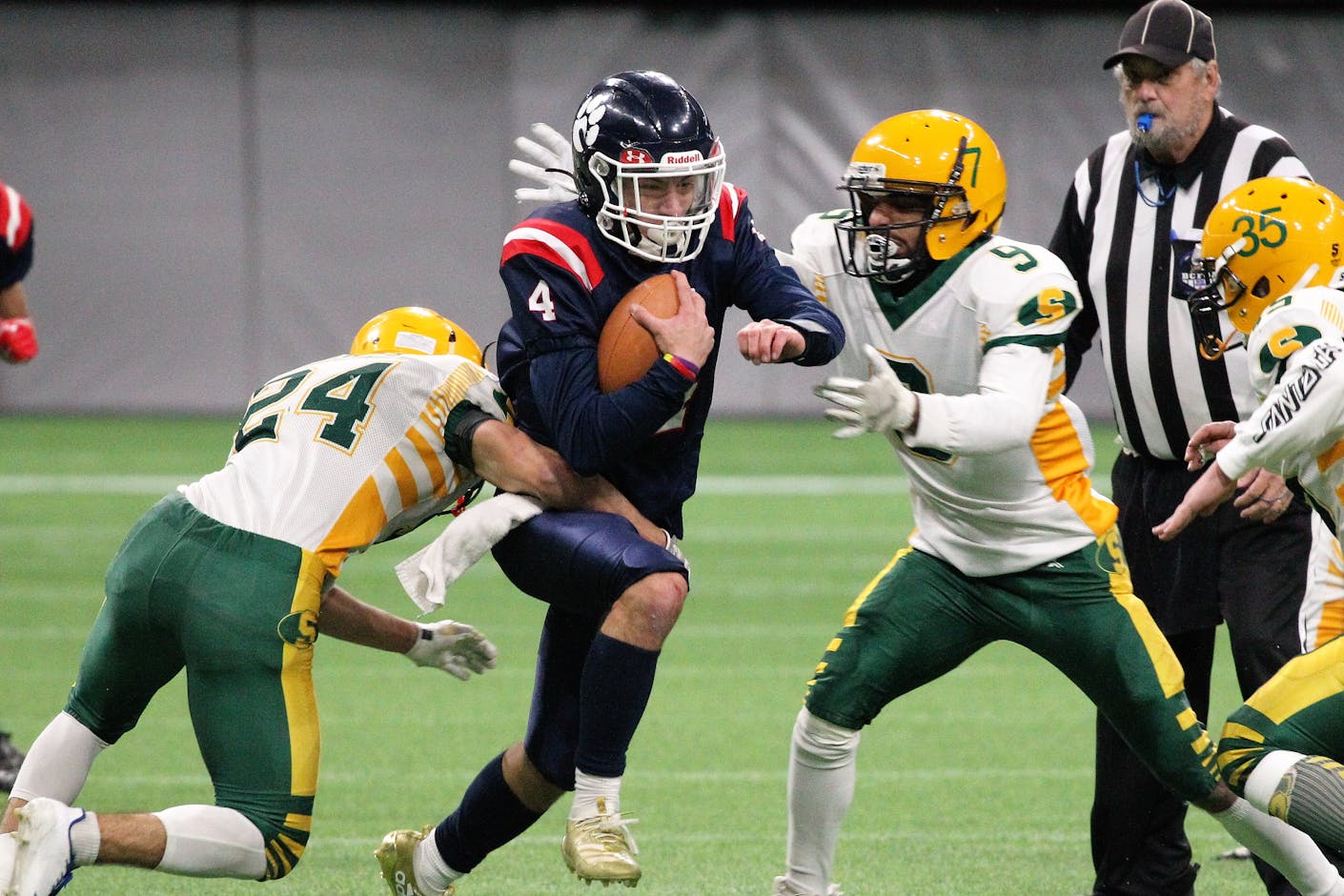 Vancouver, BC – BC Pavilion Corporation (PavCo) and BC School Sports (BCSS) are pleased to announce the BCSS High School Football Championship Series is returning to BC Place for 2021.
As a result of the playoff schedules for both Major League Soccer (MLS) and the Canadian Football League (CFL) recently being largely determined, a number of event dates that were previously held at the stadium have now been released.
BC Place will host the BC School Sports Football Semi-Final games on Saturday, November 27th, followed by the prestigious Subway Bowl Championship Final games on Saturday, December 4th.
"Hosting the B.C. School Sports Football Championship Series as part of PavCo's community programming at BC Place is a great opportunity for B.C.'s student athletes to compete in a world class sports venue." said Ken Cretney, President & CEO of PavCo. "BC Place has a proud history of hosting the Subway Bowl for many years. We are very pleased to see this community event return to the stadium for 2021."
The BCSS Football Championship Series at BC Place will feature more than 600 student athletes from across British Columbia competing in AAA Varsity, AA Varsity, Junior Varsity, and Grade 8 divisions. For full event day schedules, tickets and event information visit: bchighschoolfootball.com
"BC School Sports and high school football have had a robust history with BC Place extending over 3 decades" said Jordan Abney, BCSS Executive Director. "We are so thrilled our student-athletes will once again get the amazing opportunity to compete in the Subway Bowl under the bright lights, and ideal conditions BC Place provides. We thank PavCo for their continued support of high school sport and look forward to providing the student-athletes an amazing experience that will create memories to last a lifetime.
About PavCo
B.C. Pavilion Corporation (PavCo) is a Provincial Crown Corporation of the Ministry of Tourism, Arts, Culture & Sport. From hosting global summit meetings to world class sporting and entertainment events, PavCo performs on its mandate of generating economic and community benefit for the people of BC through the prudent management of its public facilities. PavCo continuously strives to optimize the performance of its facilities, which generate significant economic and community benefit for the Province of British Columbia.
About BC Place
BC Place is owned and operated by PavCo. As the largest multipurpose venue of its kind in Western Canada, BC Place provides a spectacular home for professional and amateur sport, entertainment, commerce, cultural experiences and community gatherings for the benefit of all British Columbians.
About BC School Sports
BC School Sports is the governing body for school sport in British Columbia. BCSS offers opportunities for interschool competition in over 19 activities to over 70,000 student-athletes each year. Our membership consists of over 440 member schools, with students in Grades 8-12. School sport returned this fall, after a 17-month shutdown due to the COVID-19 pandemic.
Media Contacts:
PavCo / BC Place BC School Sports
Duncan Blomfield Jordan Abney
Marketing & Communications Manager Executive Director
dblomfield@bcpavco.com jabney@bcschoolsports.ca
604-661-7360 604-477-1488