BC Place lights for Metastatic Breast Cancer
October 13th, 2021
The Stadium's Northern Lights to be lit in tri-colour ribbon of pink, teal, and green on Wednesday, October 13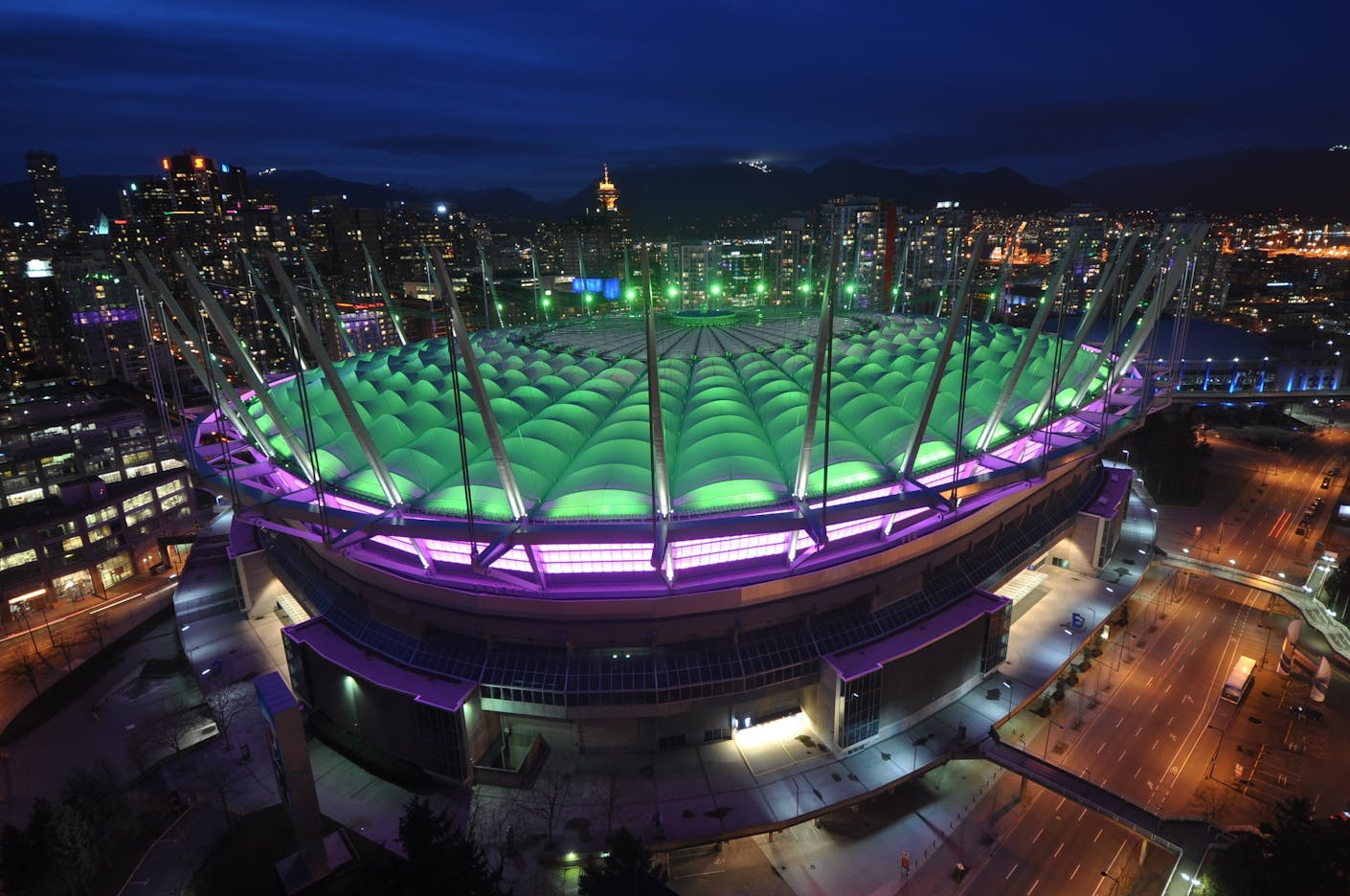 On Wednesday, BC Place will be lit in green, pink, and teal to shine a light on Metastatic Breast Cancer, otherwise known as Stage 4.
The tri-color ribbon goes beyond pink, and includes teal for spirituality and green for hope.
October 13 is recognized as the official Metastatic Breast Cancer Awareness Day, in an effort to drive awareness that more research needs to be done to find a cure.
Approximately 30% of early stage breast cancer survivors will have a recurrence as metastatic disease, even after completing successful treatment.
· Metastases can occur as early as several months to 25+ years after treatment.
· 685,000 people a year die from metastatic breast cancer globally.
· Only 22% of U.S. MBC patients live longer than 5 years, and only 11% of live longer than 10 years.
Learn how you can help by visiting metavivor.org.