Art in the Community: Douglas Coupland x Google Research Exhibition 'Slogans for the Class of 2030' Opens at BC Place
June 29th, 2021
B.C. Pavilion Corporation (PavCo) and BC Place are excited to present a ground-breaking new community art exhibition from internationally renowned artist and author Douglas Coupland, in collaboration with Google Research. Through PavCo's community programming on the videoboard at Vancouver's Terry Fox Memorial Plaza at BC Place, this dynamic art exhibition from one of Canada's most acclaimed artists will be displayed for the first time, free to the public, from Tuesday, June 29 to November 29, 2021.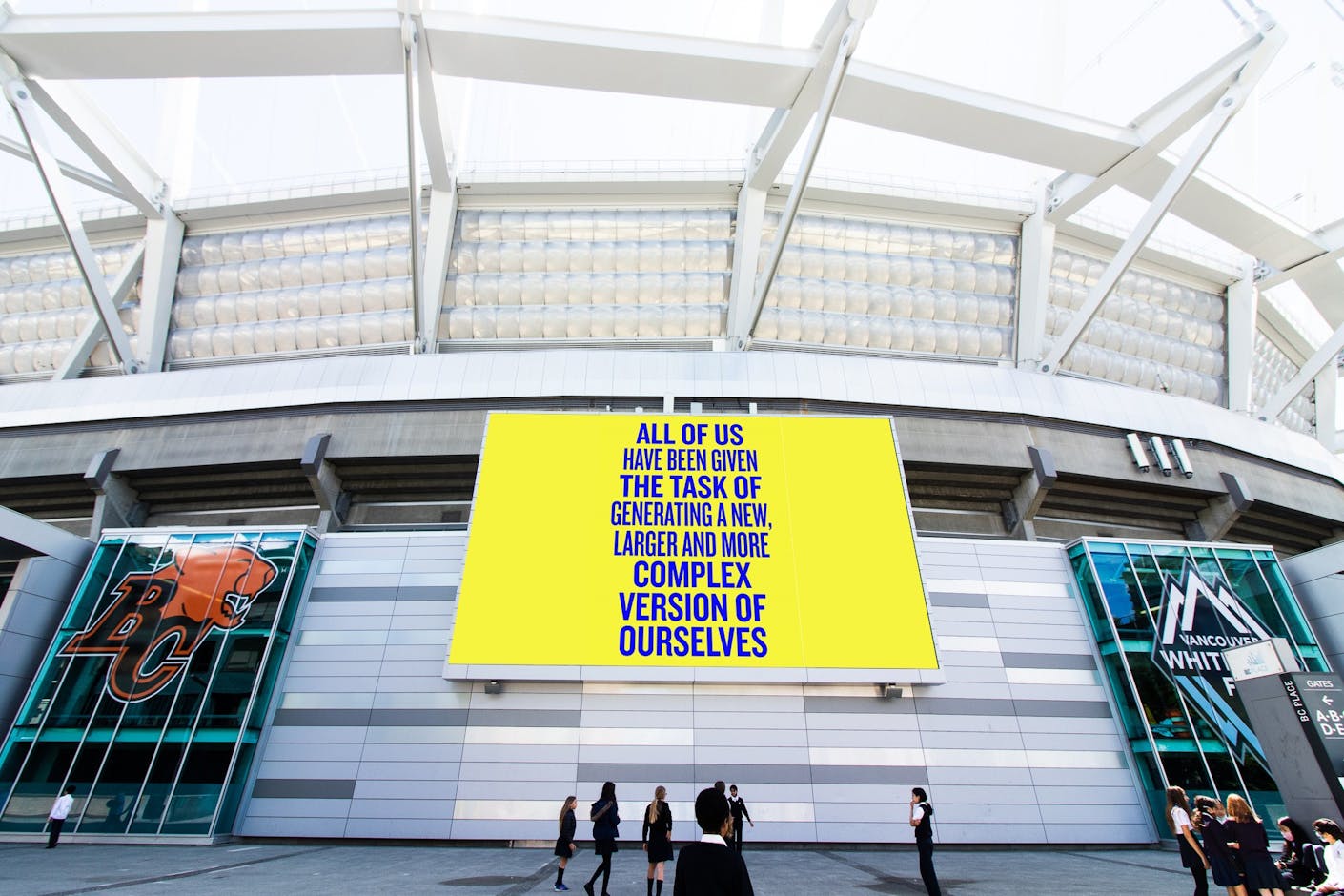 The work titled Slogans for the Class of 2030 is a unique series of 25 animated statements, building upon Coupland's original thought-provoking series titled Slogans for the 21st Century. Slogans for the Class of 2030 is a collaboration between Coupland and Google Canada's Artificial Intelligence research team, leveraging machine learning. Together, Coupland and Google Research used a language algorithm to analyze all of the artist's written work, as well as social media posts on topics selected by Coupland, to create an animated series of futuristic proclamations.
"This is an excellent Canadian collaboration to make art more accessible for the public in a COVID-safe way and to encourage a new interaction with our outdoor spaces as we all look for ways to explore more outside," said Melanie Mark, Minister of Tourism, Arts, Culture and Sport. "BC Place is one of Vancouver's iconic landmarks and continues to be a centrepiece in the community with this innovative display of Canadian art and culture. Bravo!"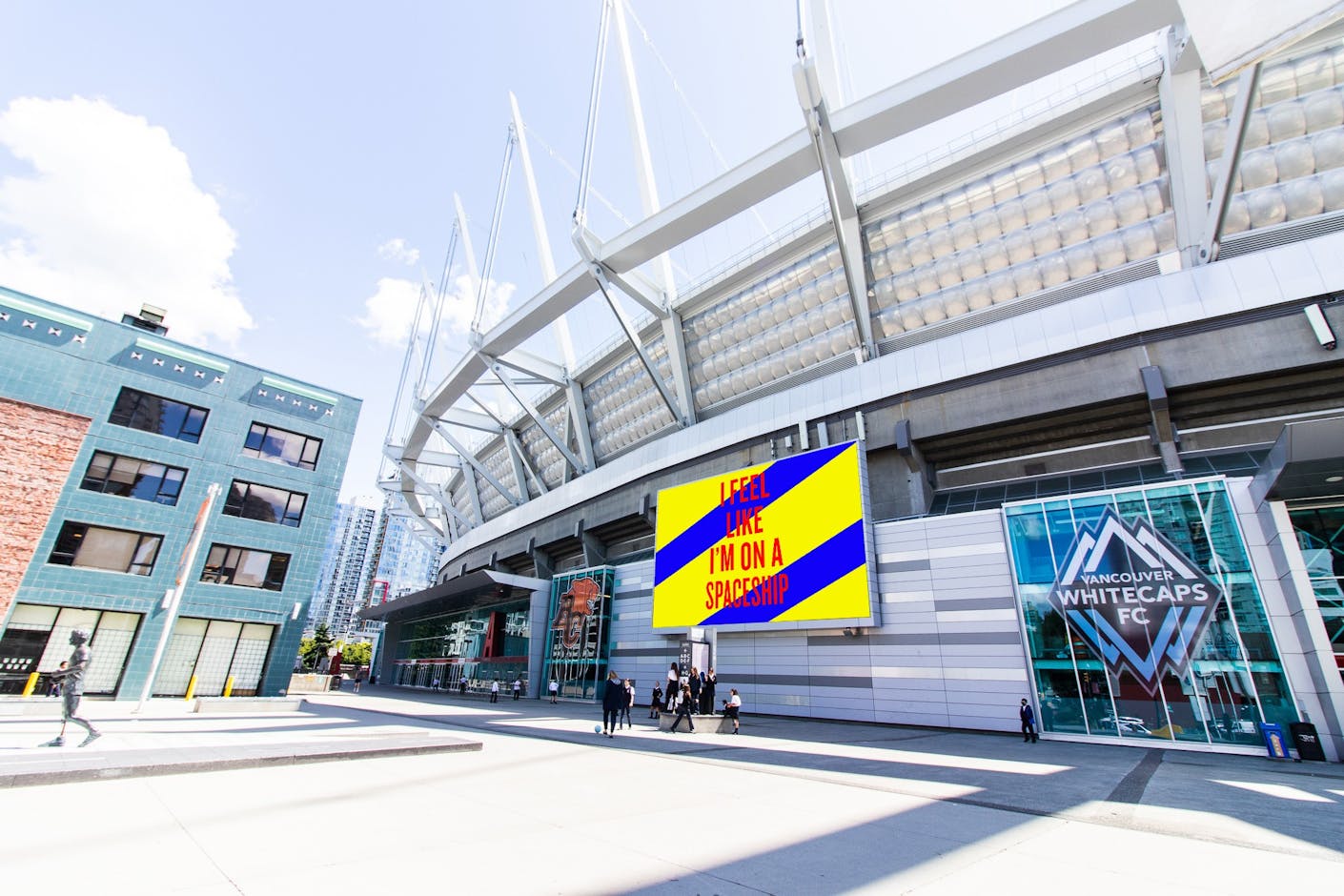 Artist Douglas Coupland on his Slogans for the Class of 2030: "I would comb through "data dumps" where characters from one novel were speaking with those in other novels in ways that they might actually do. It felt like I was encountering a parallel universe Doug. And from these outputs, the statements you see here in this project appeared like gems. Did I write them? Yes. No. Could they have existed without me? No."
Slogans for the Class of 2030 was originally slated to be displayed in galleries across Canada, however as this was not possible due to the COVID-19 pandemic. The team at Google Canada developed the idea to unveil the new artworks on publicly-accessible digital screens across Canada in the form of "a coast to coast digital display to reflect Canadian culture back to Canadians."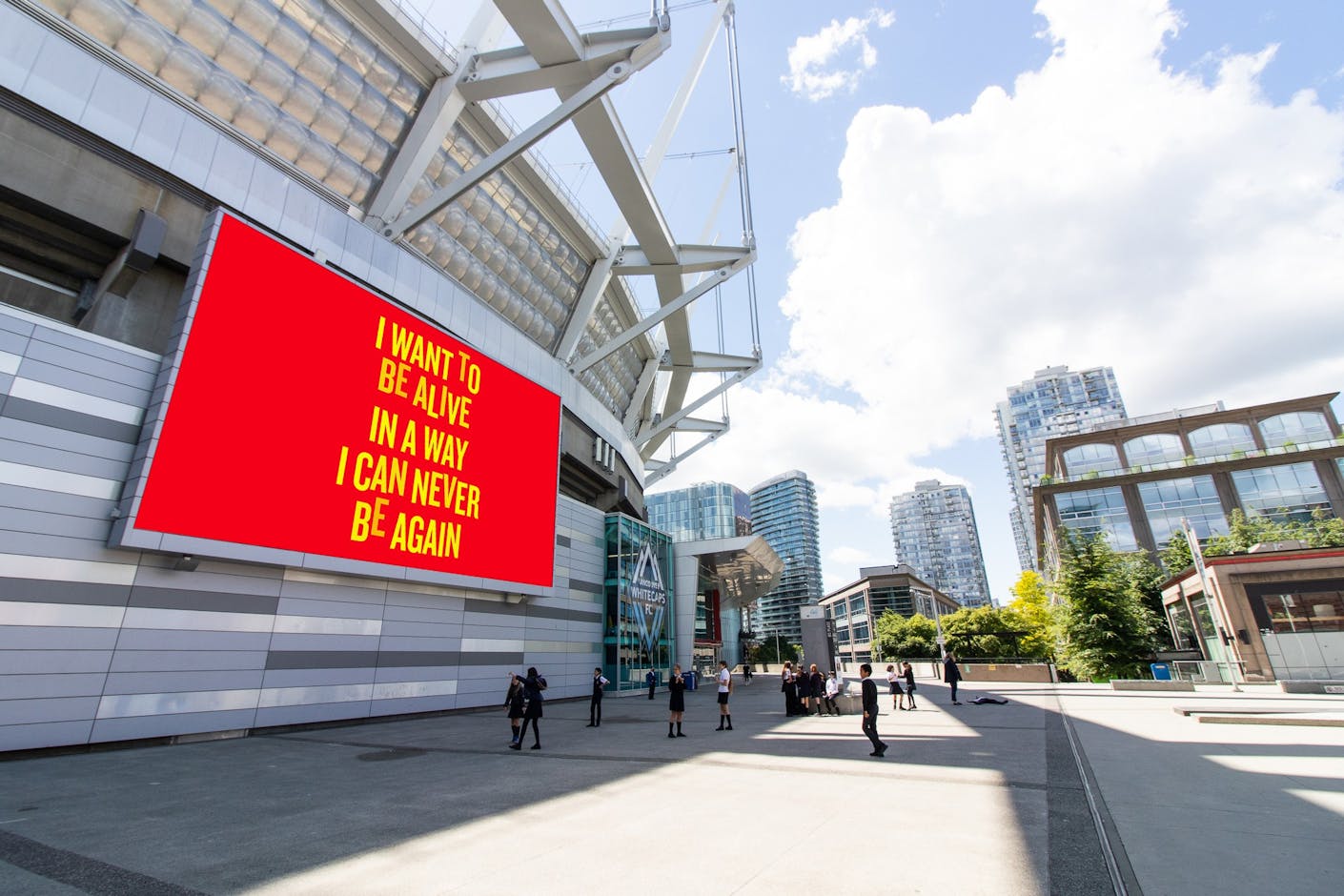 "BC Place has been British Columbia's home for live entertainment, culture, art and community experiences since 1983," said Ian Aikenhead, Chair of PavCo. "Throughout the COVID-19 pandemic our primary goal at both BC Place and the Vancouver Convention Centre has been to continue delivering benefit to the communities we serve in innovative ways including our Northern Lights illumination program, innovative programming like Imagine Van Gogh and Wings & Wizards, as well as supporting B.C.'s pandemic response with a number of healthcare activations including a large community vaccination clinic at the Convention Centre. We are thrilled to have this opportunity to work with Douglas Coupland and Google Canada in making this pioneering exhibition accessible for the community to experience and be inspired."
ABOUT DOUGLAS COUPLAND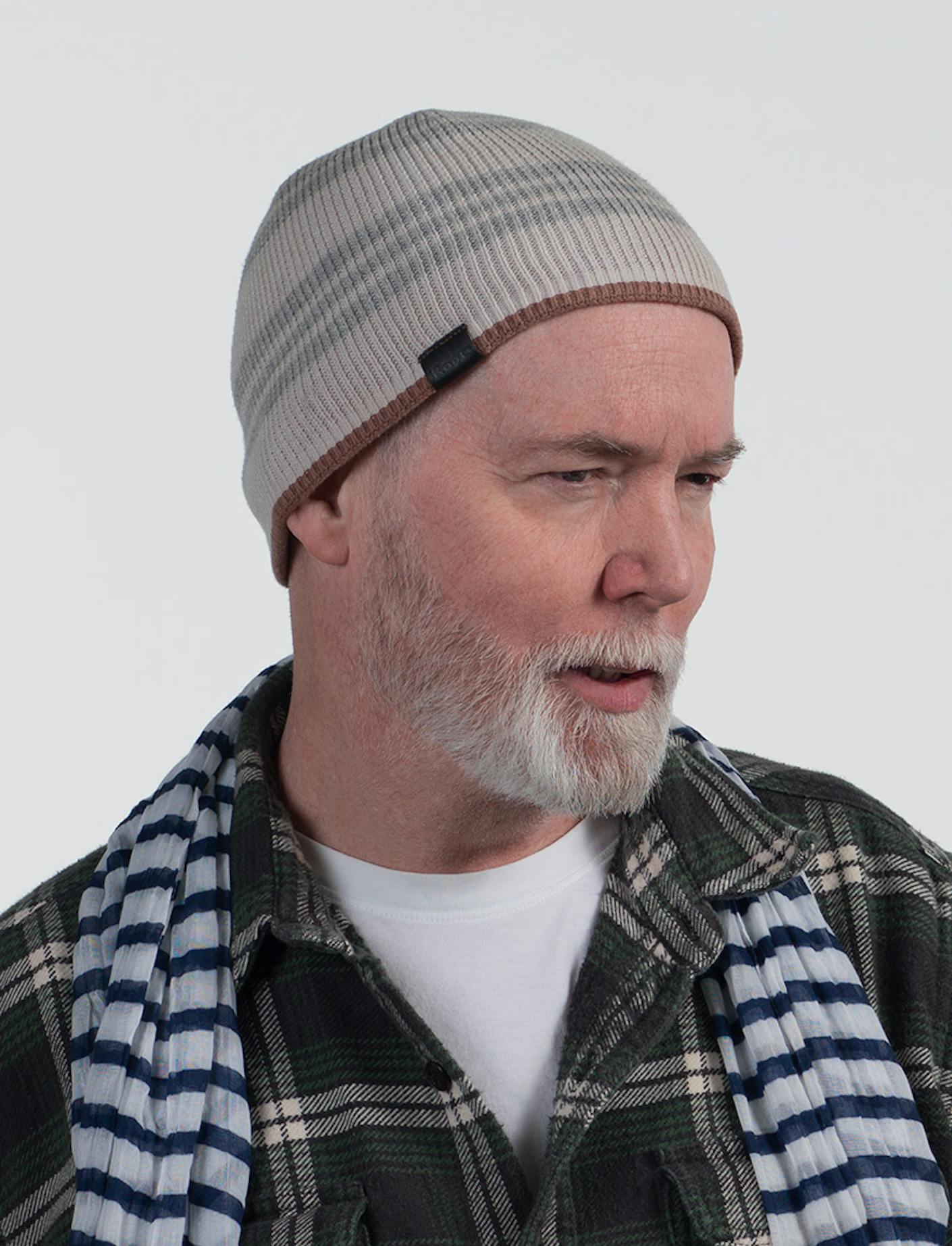 Since 1991 Coupland Douglas Coupland has written thirteen novels published in most languages. He has written and performed for England's Royal Shakespeare Company and is a columnist for The Financial Times of London. He is a frequent contributor to The New York Times, e-flux, DIS and Vice. In 2000 Coupland amplified his visual art production and has recently had two separate museum retrospectives, Everything is Anything is Anywhere is Everywhere at the Vancouver Art Gallery, The Royal Ontario Museum and the Museum of Contemporary Canadian Art, and Bit Rot at Rotterdam's Witte de With Center for Contemporary Art, and Munich's Villa Stücke. In 2015 and 2016 Coupland was artist in residence in the Paris Google Cultural Institute. In May 2018 his exhibition on ecology, Vortex, opened at the Vancouver Aquarium.
Coupland is a member of the Royal Canadian Academy, an Officer of the Order of Canada, an Officer of the Order of British Columbia, a Chevalier de l'Ordre des Arts et des Lettres and receiver of the Lieutenant Governor's Award for Literary Excellence.
ABOUT BC PLACE / ART IN THE COMMUNITY
BC Place is owned and operated by B.C. Pavilion Corporation (PavCo), a Crown Corporation of the Province of British Columbia. As the largest multipurpose venue of its kind in Western Canada, BC Place provides a spectacular home for professional and amateur sport, entertainment, commerce, cultural experiences and community gatherings for the benefit of all British Columbians.
PavCo's Art in the Community program is designed to make thoughtfully curated Canadian art accessible to the public on the exterior videoboard overlooking the Terry Fox Plaza at BC Place, enriching the neighbourhood surrounding the stadium and engaging British Columbians through digital visual arts.
MEDIA CONTACT
Duncan Blomfield
BC Place Stadium
dblomfield@bcpavco.com
604 761 0529