BC Place glows red in support of Stroke Awareness Month
June 24th, 2021
BC Place will glow red in support of Stroke Awareness Month across Canada on Thursday, June 24th.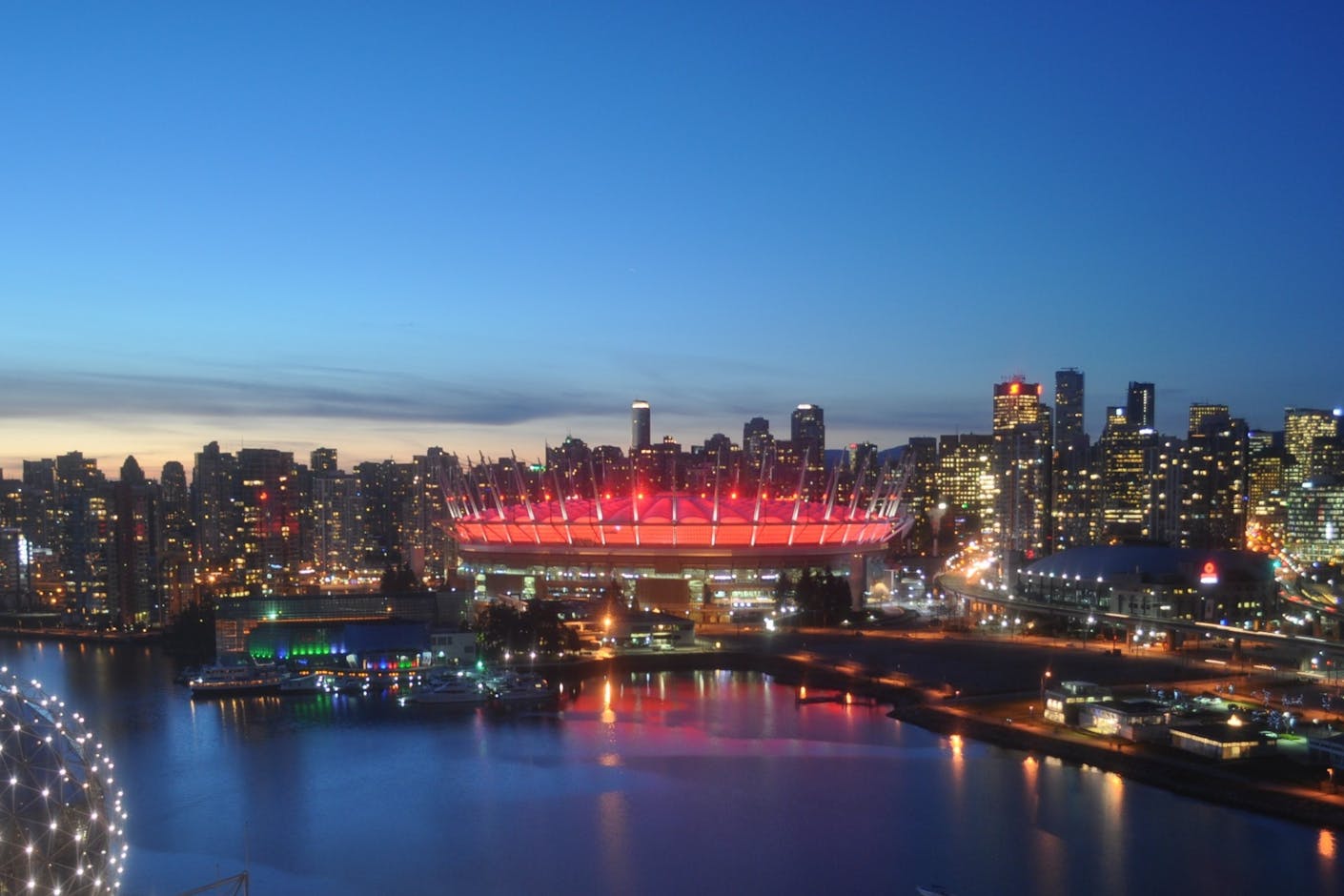 A stroke happens when blood stops flowing to any part of your brain, damaging brain cells. The effects of a stroke depend on the part of the brain that was damaged and the amount of damage done. Knowing how your brain works can help you understand your stroke.
Stroke is the third leading cause of death in Canada and the tenth largest contributor to disability-adjusted life years (the number of years lost due to ill-health, disability or early death).
For more information, go to www.heartandstroke.ca
Media Contact:
Duncan Blomfield
Marketing & Communications Manager, BC Place
Tel: (604) 661-7360 Email: DBlomfield@bcpavco.com