BC Place glows green in support of Green Shirt Day
April 7th, 2021
BC Place will glow green in support of Green Shirt Day on Wednesday, April 7th.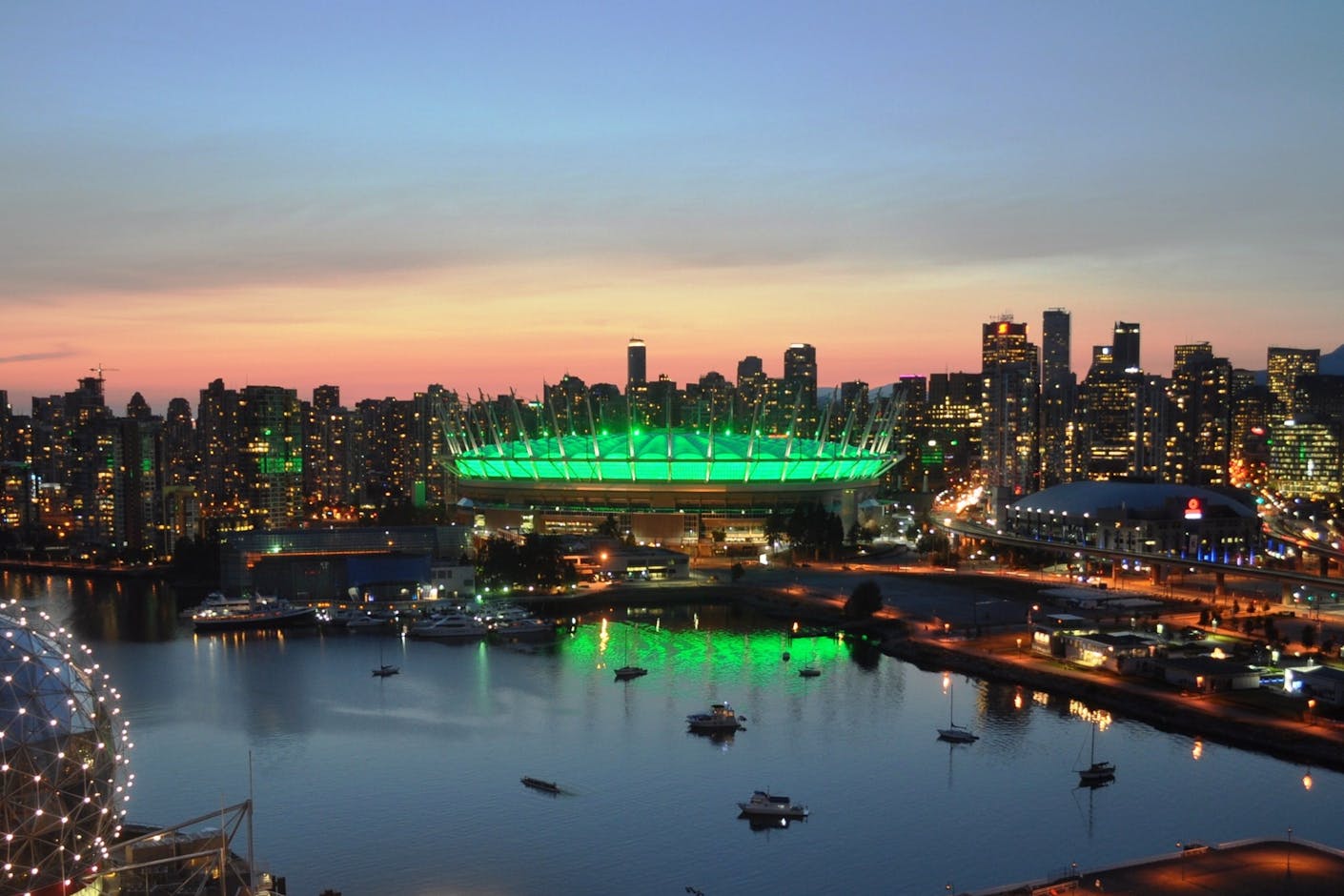 On April 6th, 2018, Canadians were heartbroken to hear the news of the Humboldt Broncos bus crash. Of the 29 passengers, sixteen lost their lives and thirteen will all bear physical and emotional scars for life.
On April 7th, 2018, Humboldt Broncos defenceman Logan Boulet succumbed to his injuries. His parents, Bernadine and Toby Boulet offered to donate his organs so that six lives could live on. They did so because Logan told his parents he was registering as an organ donor and that he was inspired by his coach and mentor Ric Suggitt. Ric passed on June 27th, 2017, and was also an organ donor and saved 6 lives.
Green Shirt Day was created to honour, remember, and recognize all the victims and families of that fatal crash and to continue Logan's legacy by inspiring Canadians to talk to their families and register as organ donors.
For more information, visit www.greenshirtday.ca
Media Contact:
Duncan Blomfield
Marketing & Communications Manager, BC Place
Tel: (604) 661-7360 Email: DBlomfield@bcpavco.com