BC Place lights up in celebration of Girl Guides Canada
February 22nd, 2021
BC Place will light up blue to celebrate Girl Guides Canada and girl empowerment on Monday, February 22nd.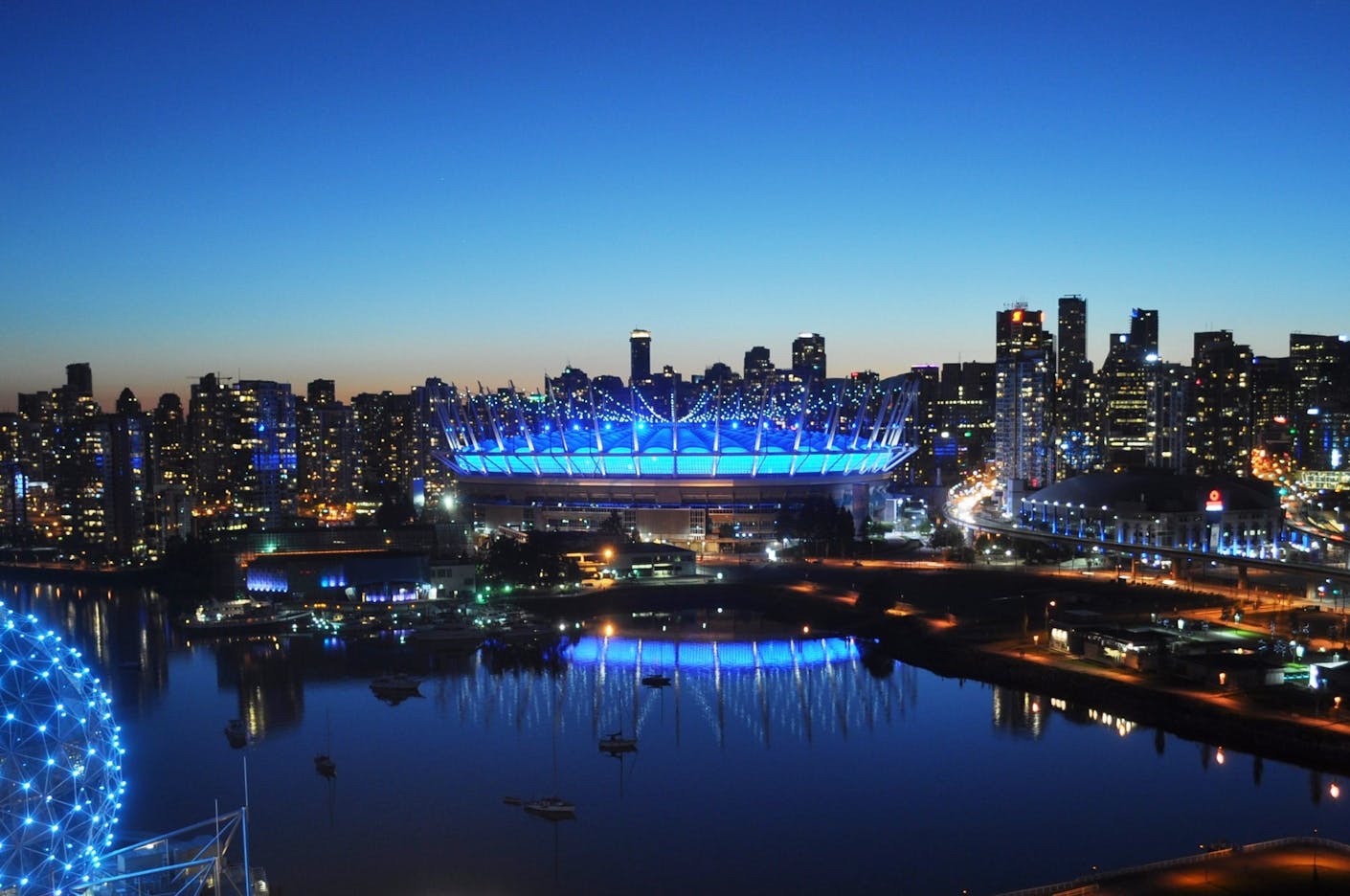 The stadium will join over ninety landmarks across the province lighting up in 'guiding blue' after dark on Monday, recognized as World Thinking Day, and thousands of Girl Guides members are expected to decorate their homes and neighbourhoods in blue regalia.
The annual initiative is an opportunity to speak out on issues that affect girls and young women, celebrate the founding of Girl Guides, and be connected to the 10 million members around the world who are part of the Guiding movement.
For more information, go to www.girlguides.ca
Media Contact:
Duncan Blomfield
Marketing & Communications Manager, BC Place
Tel: (604) 661-7360 Email: DBlomfield@bcpavco.com