BC Place helps kick off Lights of Hope virtual celebration
November 19th, 2020
BC Place will shine bright with the Lights of Hope colours to help kick off the virtual celebration for the annual campaign on Thursday, November 19th.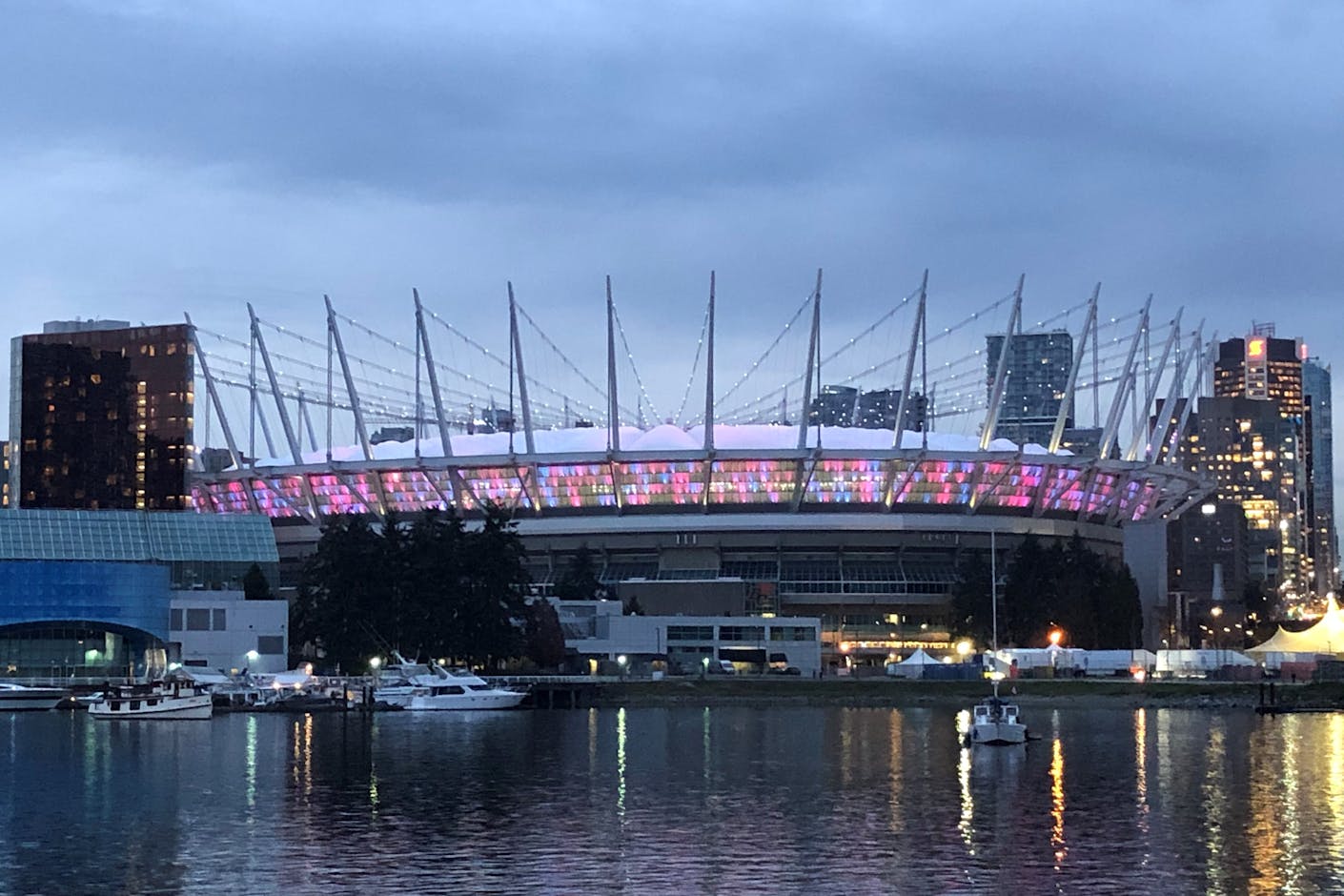 This year, in light of the pandemic, the annual Lights of Hope campaign has been reimagined as Hope at Home - a safe way to celebrate this time-honoured holiday tradition together, while apart.
Hope at Home includes an online livestream of the display lighting ceremony and virtual community celebration to kick off the season, as well as an "always on" stream of the Lights of Hope display you can visit from the comfort of home throughout the holidays.
To learn more, go to www.lightsofhope.com
Media Contact:
Duncan Blomfield
Marketing & Communications Manager, BC Place
Tel: (604) 661-7360 Email: DBlomfield@bcpavco.com