BC Place and Centerplate staff help Tackle Hunger
October 7th, 2019
It was a winning weekend on and off the field for the BC Lions! The Purolator Tackle Hunger program raised over 12,000 pounds of food for local food banks at the BC Lions game on Saturday, October 5th. The incredible result was a team effort with fans, BC Lions team members and BC Place and Centerplate staff all contributing to the grand total.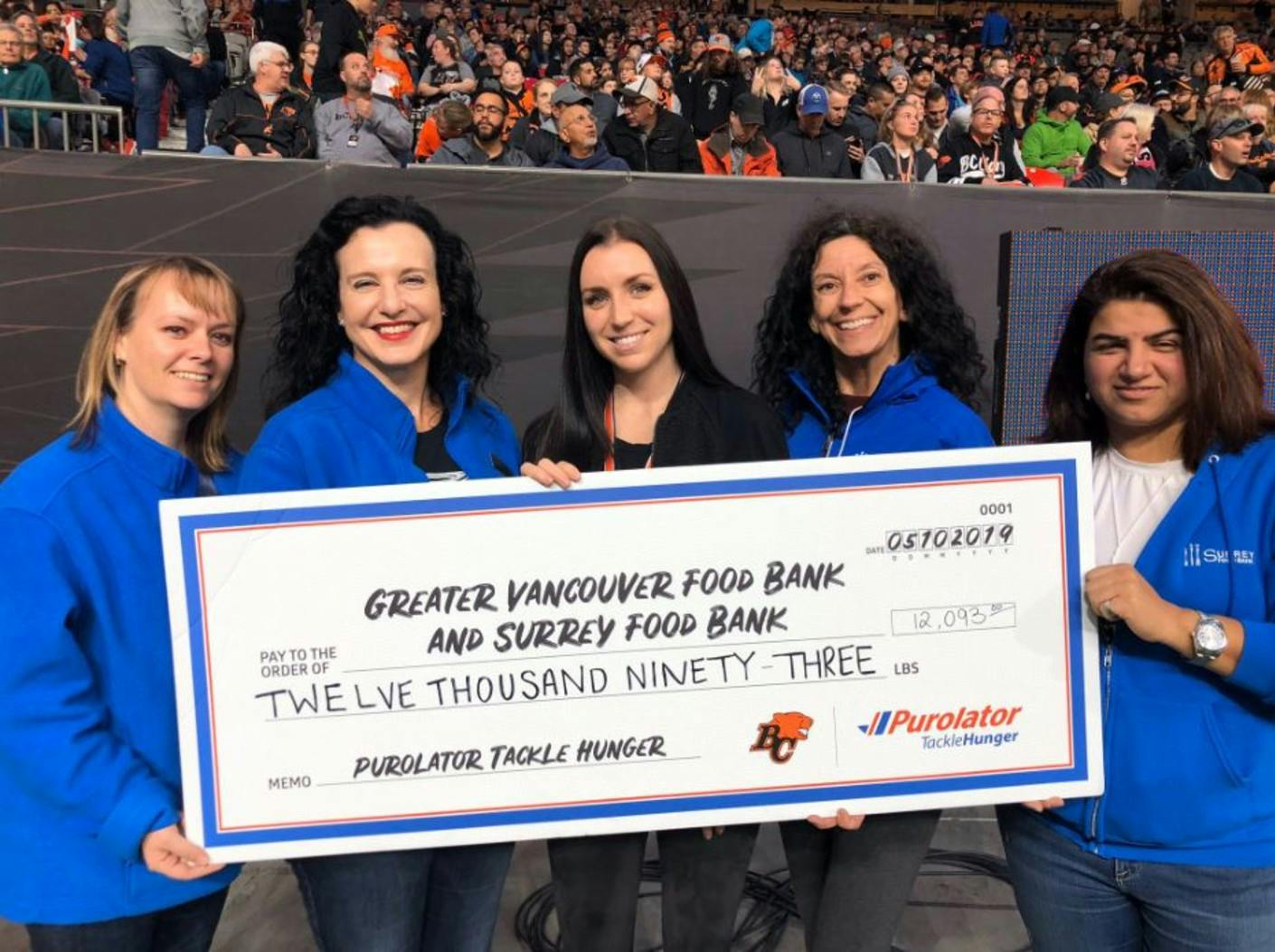 About Purolator Tackle Hunger Program
Most Canadians are fortunate to enjoy an exceptional quality of life. However, did you know that in 2019 food banks saw an average of 1.1 million visits per month? One third of these people are children. Right here in Canada.
In 2003, Purolator employees decided to take action by creating Purolator Tackle Hunger – an initiative that's all about people helping people. Since then, this employee-lead grassroots initiative has helped deliver more than 13 million pounds of food to families across the country.
To learn more or make a donation, visit www.bclions.com/tacklehunger
Media Contact:
Duncan Blomfield
Marketing & Communications Manager, BC Place
Tel: (604) 661-7360 Email: DBlomfield@bcpavco.com