Canada Sevens at BC Place named two-time finalist for CSTA PRESTIGE Awards
February 4th, 2019
The HSBC Canada Sevens tournament, hosted at BC Place, has been nominated for two Canadian Sport Tourism Alliance (CSTA) PRESTIGE Awards: International Sport of the Year and Sport Event Legacy of the Year.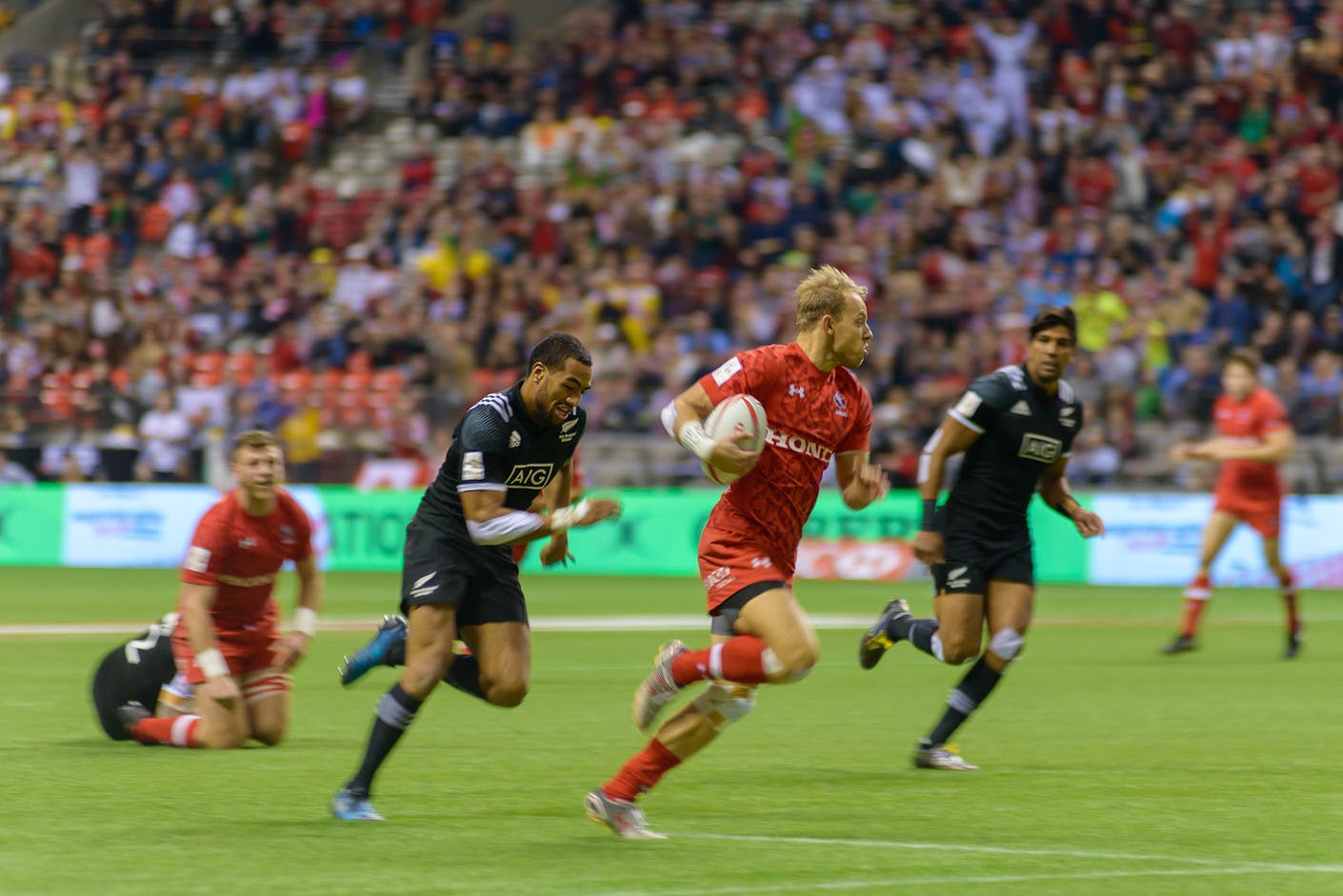 PRESTIGE Awards are the marquis Program Recognizing Exceptional Sport Tourism Initiatives, Games and Events. Now in its 13th year, this annual award program recognizes the dynamic Canadians, places and events that are building our nation's growing sport tourism industry.
"The PRESTIGE nominations once again embody the breadth and depth of the sport tourism industry in Canada," said Rick Traer, CEO, Canadian Sport Tourism Alliance. "We were encouraged with the response to our awards program, receiving more than 40 entries this year. It's another demonstration of the calibre of the events held in Canada, both domestic and international, as well as a recognition of the volunteers and organizations who are the backbone of sport hosting and sport tourism. Their dedication is what has kept Canada at the forefront of international sport bidding and hosting for the last several years. We thank everyone for submitting a nomination and are pleased to honour our PRESTIGE finalists."
The award presentation will take place on Wednesday, March 20th, during the annual Sport Events Congress in Ottawa. The full list of PRESTIGE Award nominees can be viewed here.
The 2019 HSBC Canada Sevens in Vancouver takes place on March 9th and 10th at BC Place. Fans can purchase tickets at CanadaSevens.com.