BC Place host Canada Task Force 1 for remote camp operation training
March 15th, 2022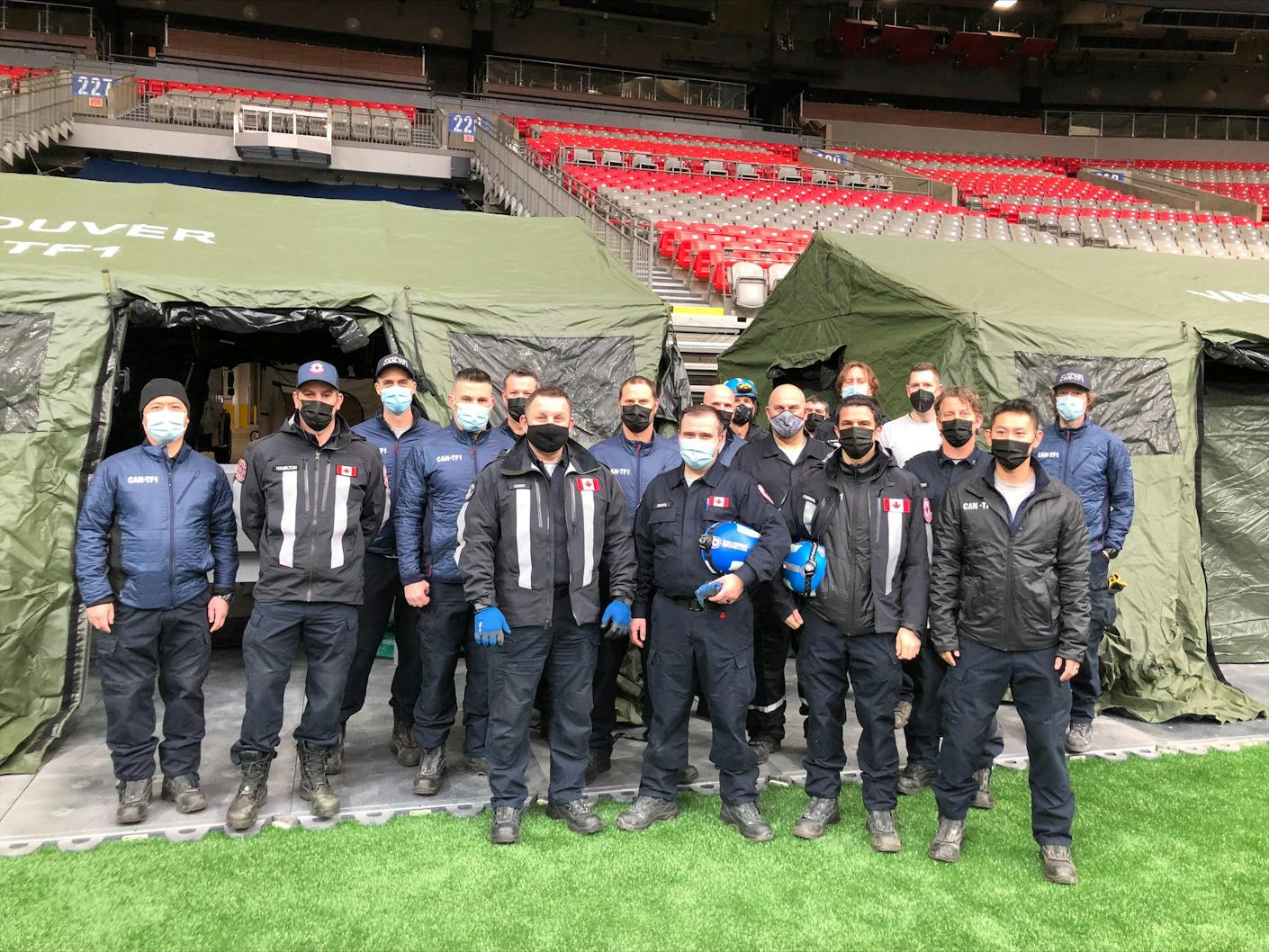 A team of all-stars took to the pitch for a training session recently at BC Place - only this time, they weren't kicking a ball around.
Late last month, BC Place played host to Canada Task Force 1 (CAN-TF1), a special operations team of up to 130 members from Vancouver Police Department, Vancouver Fire & Rescue Services, BC Ambulance Service, City of Vancouver Engineering Services, and Vancouver Park Board.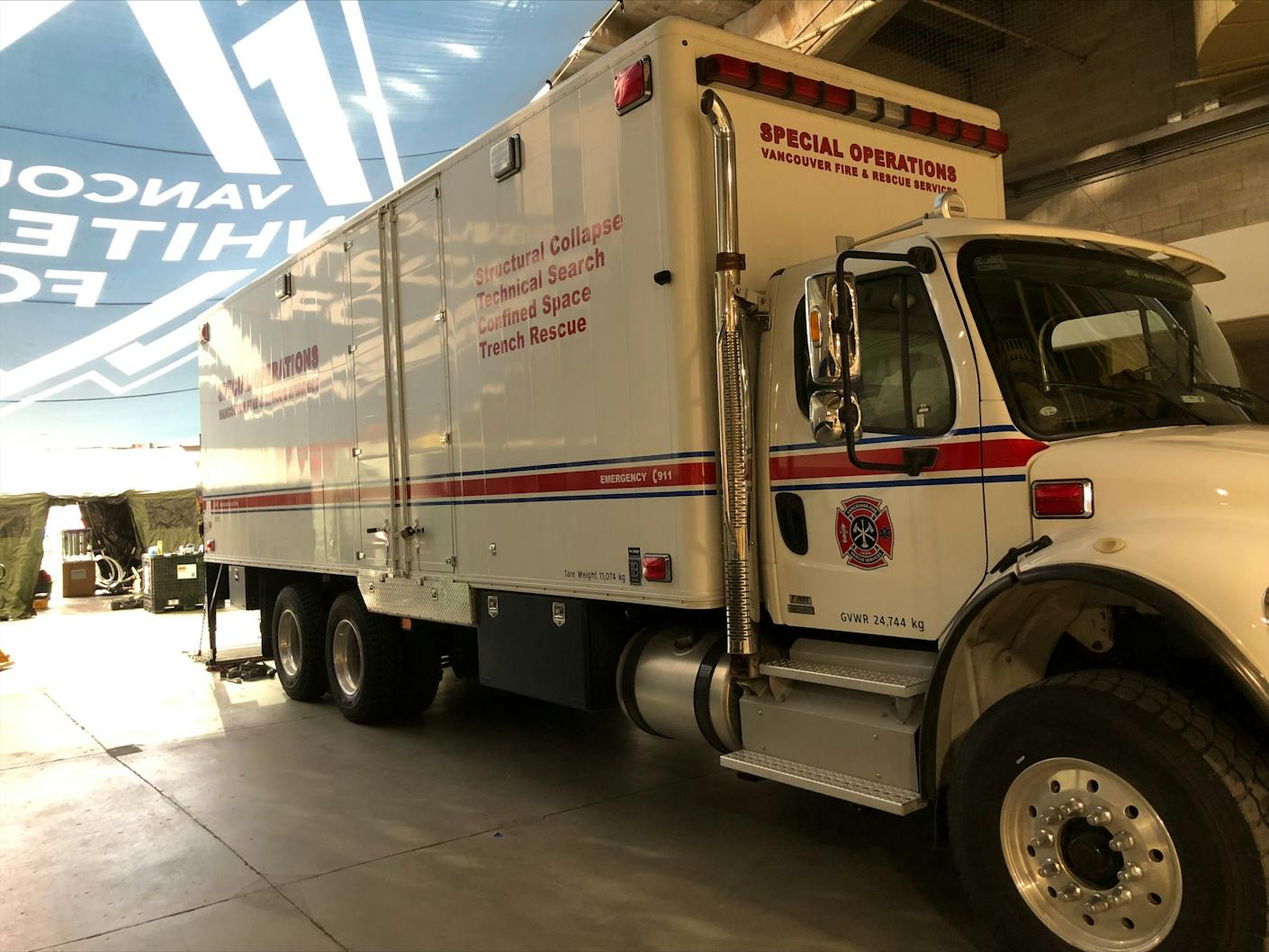 One of six Heavy Urban Search and Rescue (HUSAR) Task Force teams in Canada, the group took part in mobilizing training sessions, involving remote camp setup and emergency water treatment infrastructure installation.
Coming off a busy 2021 where the team was mobilized at the Sumas flooding and the Agassiz landslide, as well as industrial collapses in Kelowna and North Vancouver, CAN-TF1 required a safe, dry, and large space to orient members of the team with base camp operations and setup.
"The square-footage for this type of operation requires a warehouse-type space. There's very limited options in the city of Vancouver to do that," said David Boone, Director of CAN-TF1. "If we were to do this outside, there's a lot of moisture in the air. Once these tents are wet, if they're packed away, it could build mildew and have issues. To have a community partner like BC Place provide a dry environment that's safe and secure, is a huge advantage for us."
The stadium has hosted various first-responder groups in the past, even once making use of the catwalk around the world-famous BC Place roof to simulate different rescue operations.
"We've used BC Place for Fire and HUSAR exercises, and this is just one more example of the great benefit we have in access to BC Place," added Boone. "We appreciate BC Place for sharing their space for us."
Part of the CAN-TF1 remote camp simulation at BC Place was a mobile water treatment and distribution infrastructure that can produce 19,000 liters of drinking water from a contaminated source. Potable water is crucial at remote camps, and is used for consumption, showering, hand washing, cooking, decontamination and cleaning.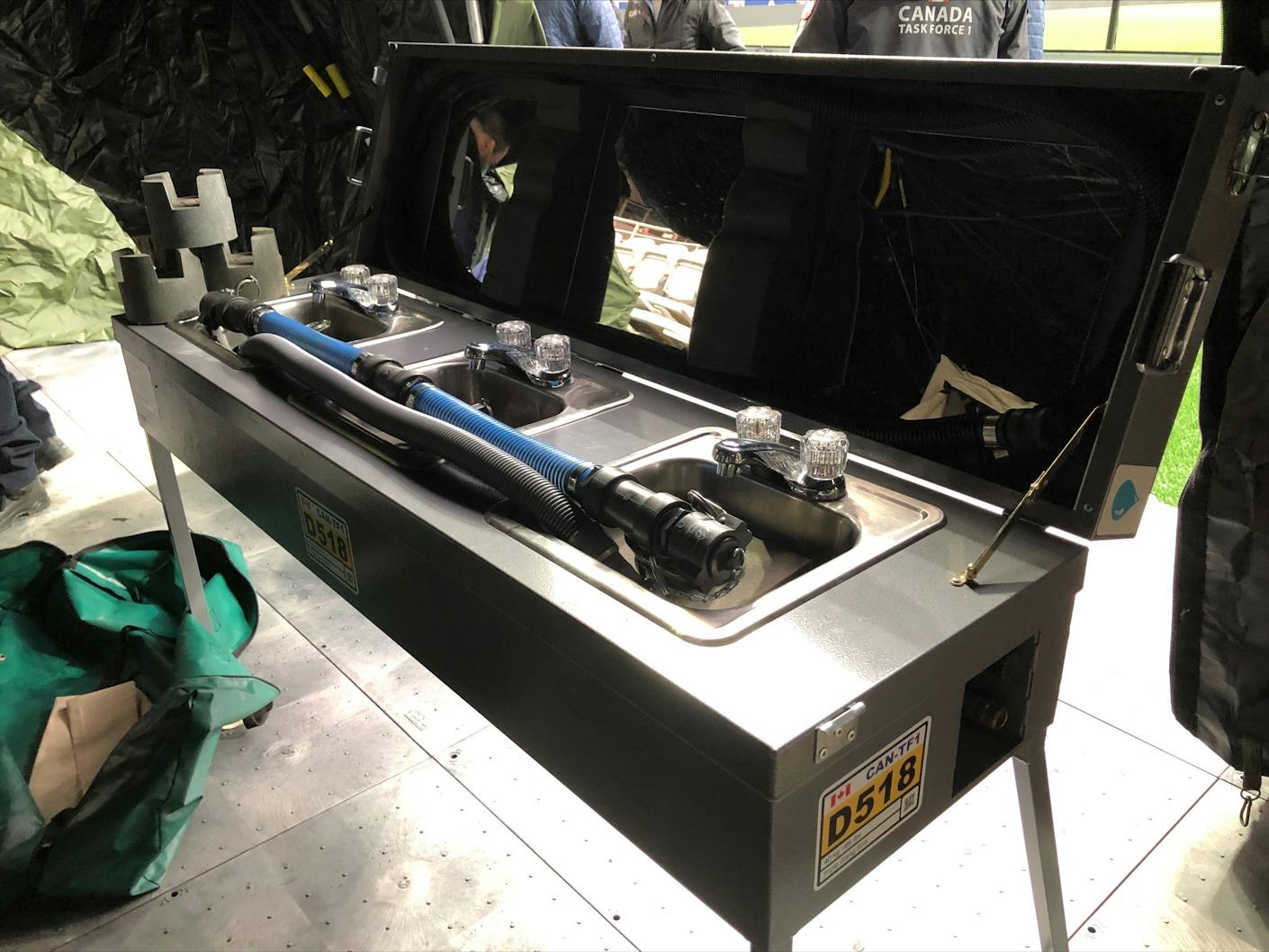 "I've been to several games here, and I watched my father-in-law play bagpipes during a BC Lions game. One day you might be watching a soccer game, then another day you're in a training scenario," shared Scott Hamilton, CAN-TF1 Logistics team member. "It's pretty unique to be able to do this in the city you work in. It means a lot to the team to have access to a facility like this."