BC PLACE NORTHERN LIGHTS TO FEATURE SPECIAL ILLUMINATION DISPLAY TO CELEBRATE 10 YEARS SINCE REOPENING
September 29th, 2021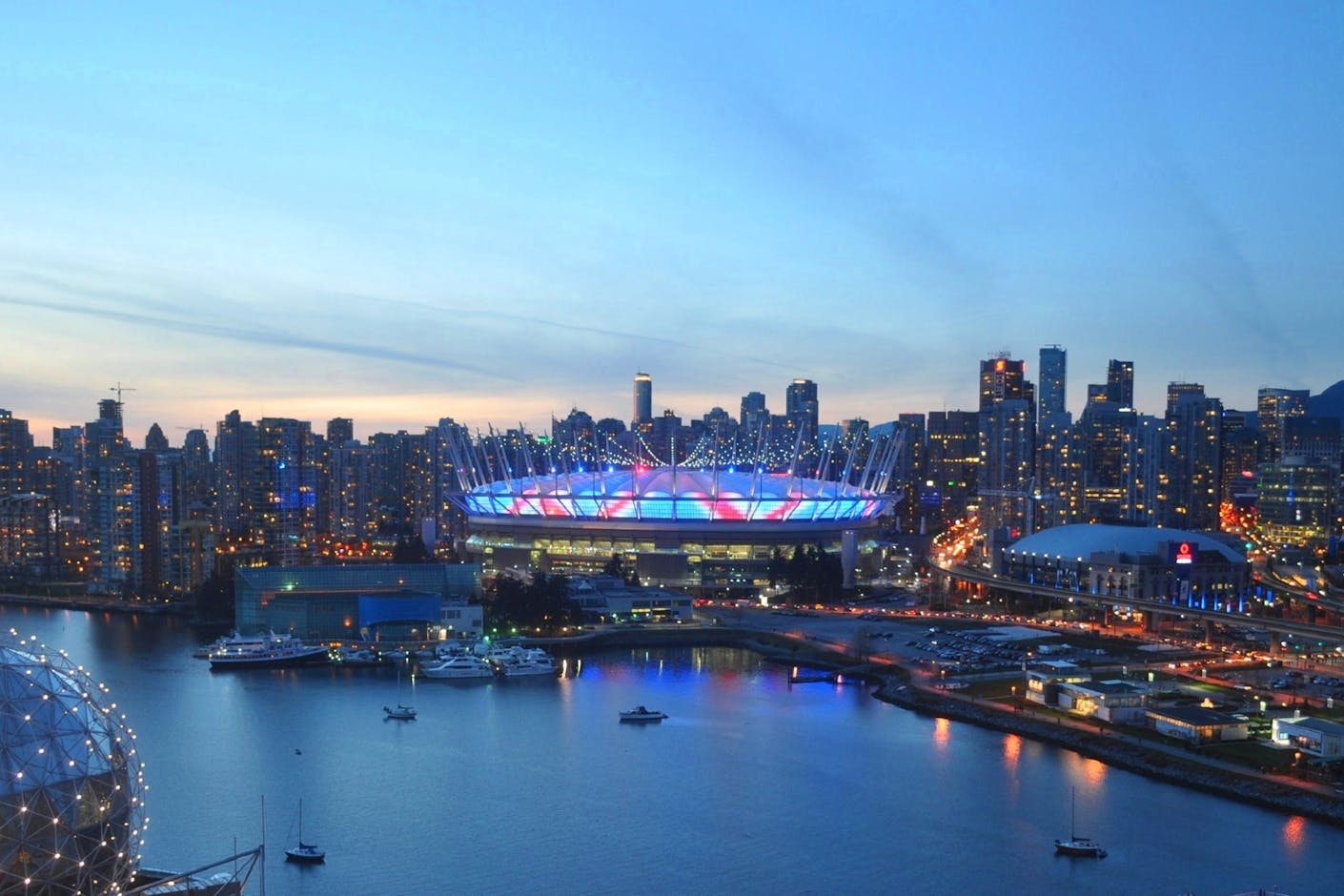 BC's flagship stadium for world class events and community activities is celebrating 10 years since the world-renowned venue reopened its doors following an extensive revitalization in 2011.
The new BC Place opened with huge excitement on September 30, 2011 as Juno and Grammy award-winning performer Sarah McLachlan kicked off the BC Lions game by singing the national anthem O Canada along with 50,000 fans.
Since reopening in 2011, BC Place has hosted some of the greatest international events in the world, including the Championship Final of the 2015 FIFA Women's World Cup. Recently, the iconic multipurpose venue has been dubbed "Canada's Home Stadium" after hosting some of the highest-attended international sporting events in Canadian history. In the last 10 years, BC Place has welcomed more than 9 million guests from across BC and around the world, generating more than $1 billion in economic impact within the province.
To celebrate, the stadium's Northern Lights Display will be animated with a special show on Wednesday evening, September 29, beginning at sunset around 7 p.m.
The illumination will showcase the number "10" before rolling out some of the most-loved roof lighting displays of the past decade:
Orange for BC Lions
Blue for Vancouver Whitecaps FC
Canada flag for Canada Soccer
Flags of 16 competing nations for the Canada Sevens
Carnival colours for Playdome
Waves for the Vancouver International Boat Show
"1989" for Taylor Swift's The 1989 World Tour
Union Jack for Paul McCartney's 2012 return to BC Place
2015 FIFA Women's World Cup
Moustaches for Movember
Blue jeans for Jeans Day
Special display for Canada 150
Hearts dedicated to health care professionals during the pandemic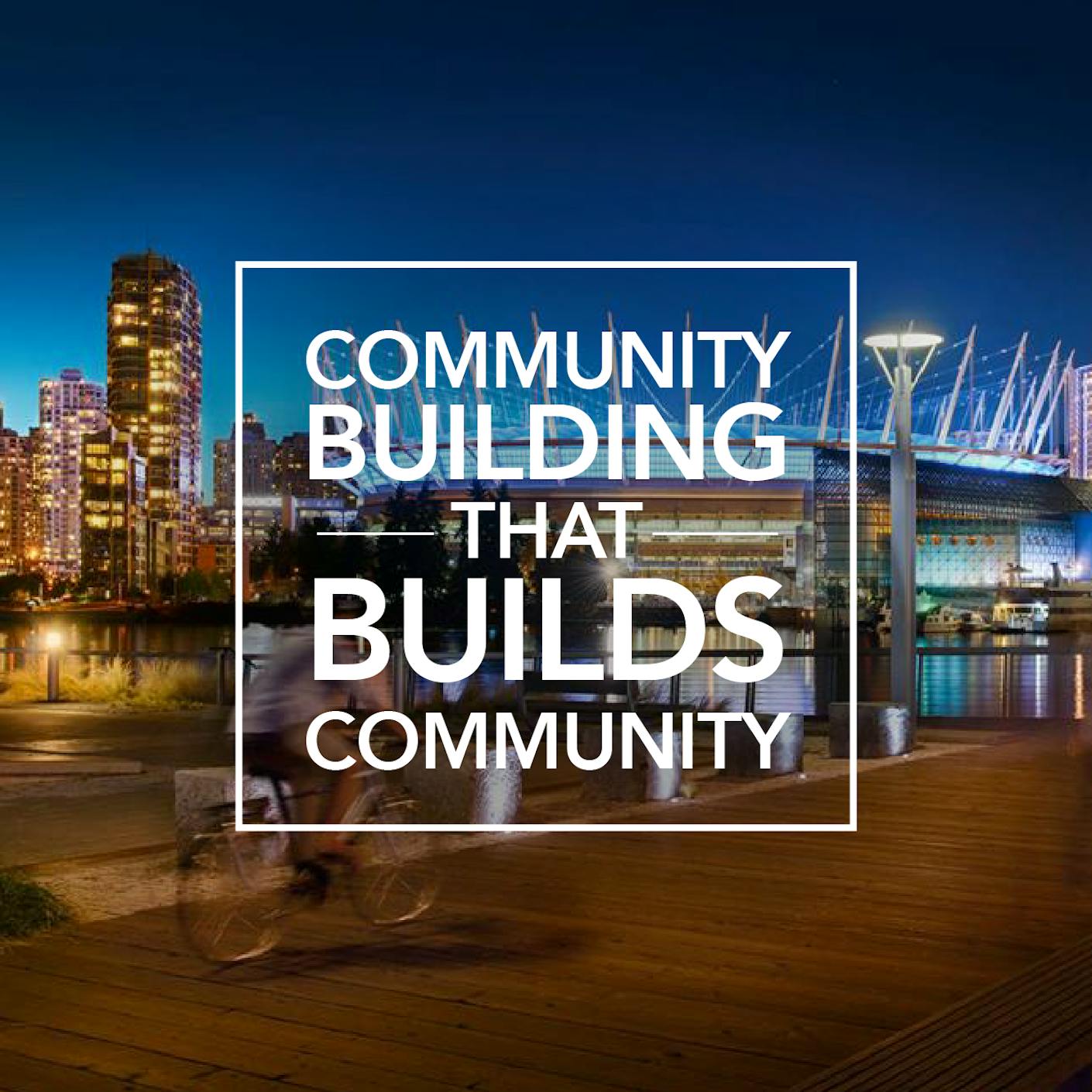 It is fitting that the celebration will be shown via the Northern Lights Display, as the Stadium's illumination program is one of the many ways BC Place has helped with community building, especially in the last 10 years.
The stadium's Northern Lights Display is recognized around the world as a landmark of Vancouver's skyline, while also serving as a channel to help bring awareness to events, charities, community initiatives, and non-profit causes that are important to communities across British Columbia.
While it's the world class events that make the headlines, it's the various community initiatives that make BC Place special for many BC residents. These include the annual Canucks Autism Network Sports Day. Each year, BC Place welcomes hundreds of families registered with the Canucks Autism Network to experience a one-of-a-kind day with friends from Vancouver's top sports teams, including Vancouver Whitecaps FC, BC Lions, Vancouver Canadians and Vancouver Canucks.
The same pitch that Whitecaps FC and Canadian international striker Lucas Cavallini plies his wares on has also been host to hundreds of kids from KidsPlay Foundation. KidsPlay is a non-profit organization working towards keeping kids away from the lifestyle of drugs, gangs, and violence.
And if you think BC Lions wide receiver Lucky Whitehead has registered the speediest 40-yard dash on the BC Place field, think again. Did you know that the Transit Police Dog Service Unit has used the Stadium for a series of important training exercises?
And most recently, over the pandemic, BC Place and Centerplate have donated nearly 20,000 pounds of food to charitable organizations benefiting some of the province's most vulnerable communities.
Whether it's with Kids Up Front, Children's Wish Foundation, or perhaps the Field of Dreams Schools Participation Program where students use the Stadium's field of play for indoor physical activity, BC Place has grown into a model for community leadership since it reopened in 2011.
And it will continue to be a place British Columbians can be proud to call their home stadium.