Where Memories Are Made! Concert Edition
April 28th, 2021
In this week's 'Where Memories are Made!' feature, we're looking back at some of the most iconic concerts at BC Place. From David Bowie to Taylor Swift, the stadium has been the stage for some of the world's biggest stars. The energy felt during a show at BC Place is indescribable and we look forward to the day when we can be together again under one roof enjoying these performances. We asked British Columbians to share their favourite concert memories at BC Place - here are YOUR responses!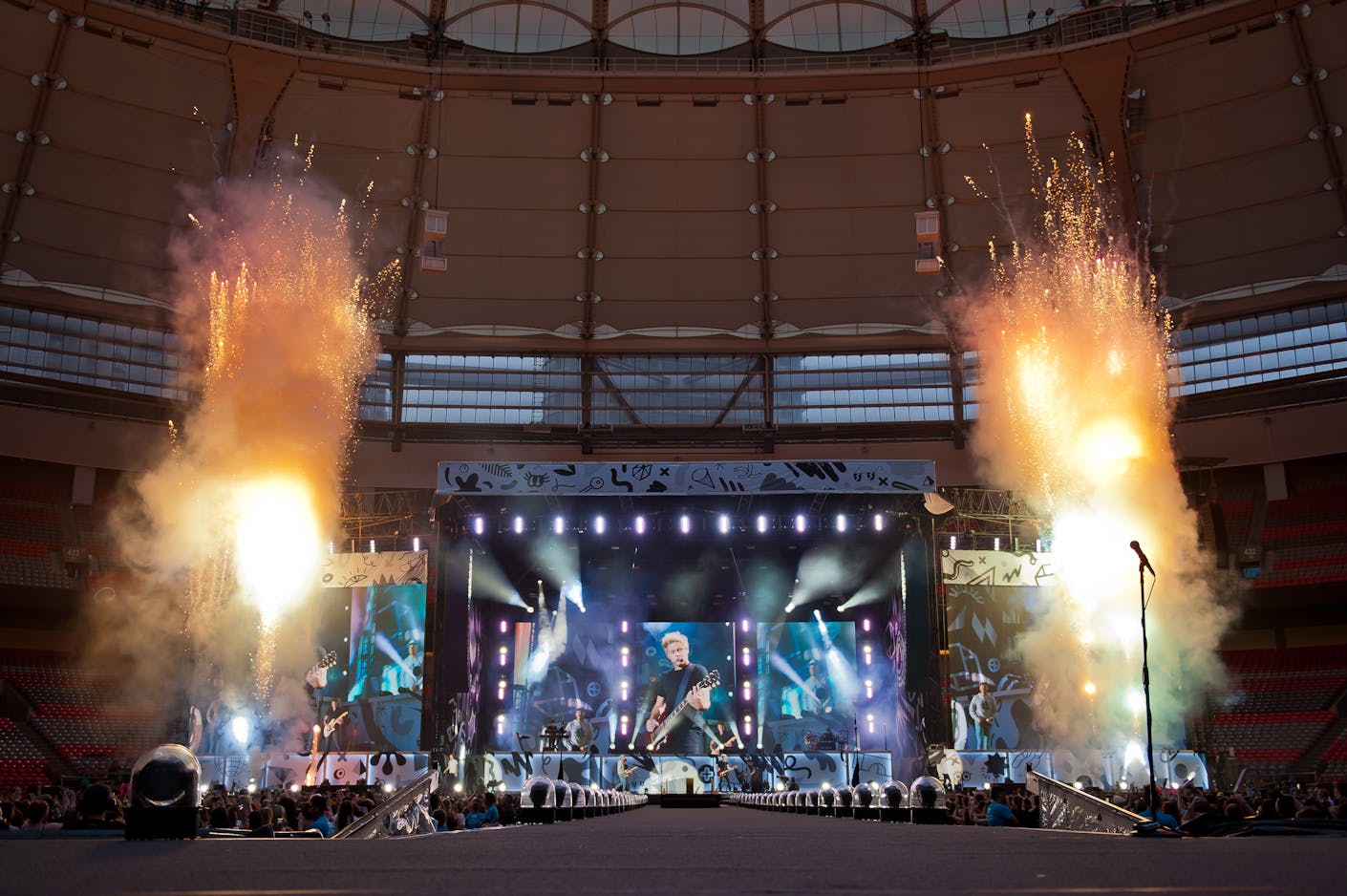 David Bowie - Serious Moonlight Tour - August 8, 1983
"Seeing David Bowie with opening act Peter Gabriel back in 1983, shortly after the stadium opened." - Matt B.
"My favorite memory is seeing David Bowie in 1983, so amazing and tickets were only $22.00!" - Lee C.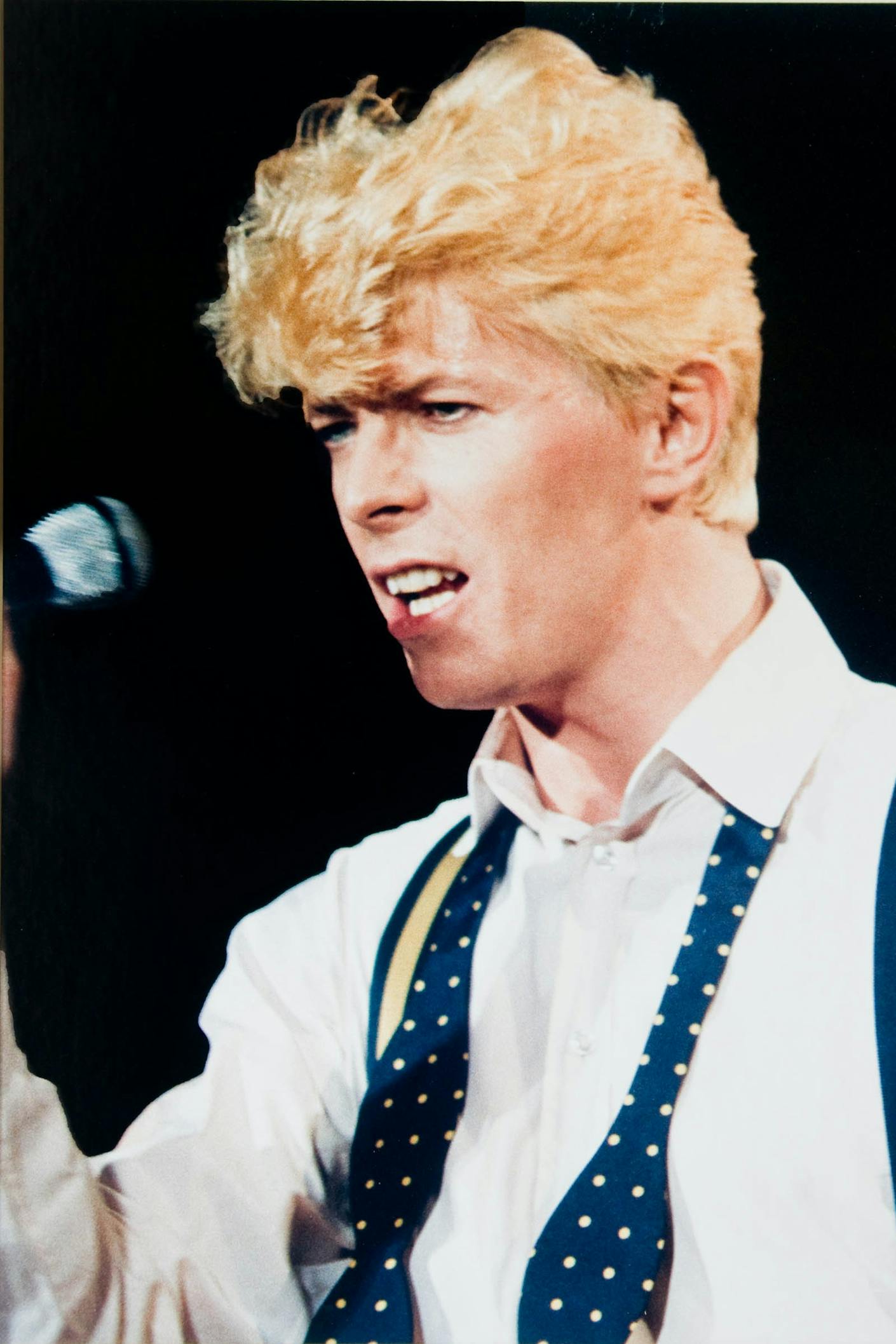 Simon & Garfunkel - Summer Evening Tour - August 22, 1983
"When I was 12 years old my parents took me to my first ever concert at BC Place Stadium. The concert: Simon & Garfunkel. The tour was their last before an extended hiatus and the first time they had ever played Vancouver. I recall being amazed seeing the brand new BC Place Stadium. At the time, I was not old enough to appreciate the importance of the show, but in retrospect I'm pleased to know that I was able to see a legendary band before things fell apart and the magic was gone." - Tracy T.
"I saw Simon and Garfunkel. It was my graduation year from high school and I had the best time with thousands of new friends all grooving to their brilliant music." - Lianne C.
Supertramp - Famous Last Words Tour - September 3, 1983
"I travelled down from Prince George with a group of friends to see Supertramp in 1983!" - Debbie D.
The Jacksons - Victory Tour - November 16, 17, 18, 1984
"My first concert was at BC Place! It was The Jacksons Victory Tour in 1984. It sparked a love of live music that has followed me my whole life. What a show!" - Ryan K.
"My favourite memory was seeing The Jacksons when I was 9! 35 years later it is still my favourite concert experience ever. There were so many people singing, dancing in their seats and loving every minute of it! To this day, it is still one of the most visually stunning shows I've ever seen. It was amazing! Seeing Michael and his brothers on stage was a memory I will never forget." - Kristie P.
"I saw The Jacksons - I was in grade one and it was my first concert!" - Barb B.
"My favourite memory of BC Place was seeing The Jacksons Victory Tour in 1984! I wanted to go so bad that my big brother found a single ticket for me. He then drove me to the concert and waited to pick me up and take me home after. It was a surprise of a lifetime!" - Kim B.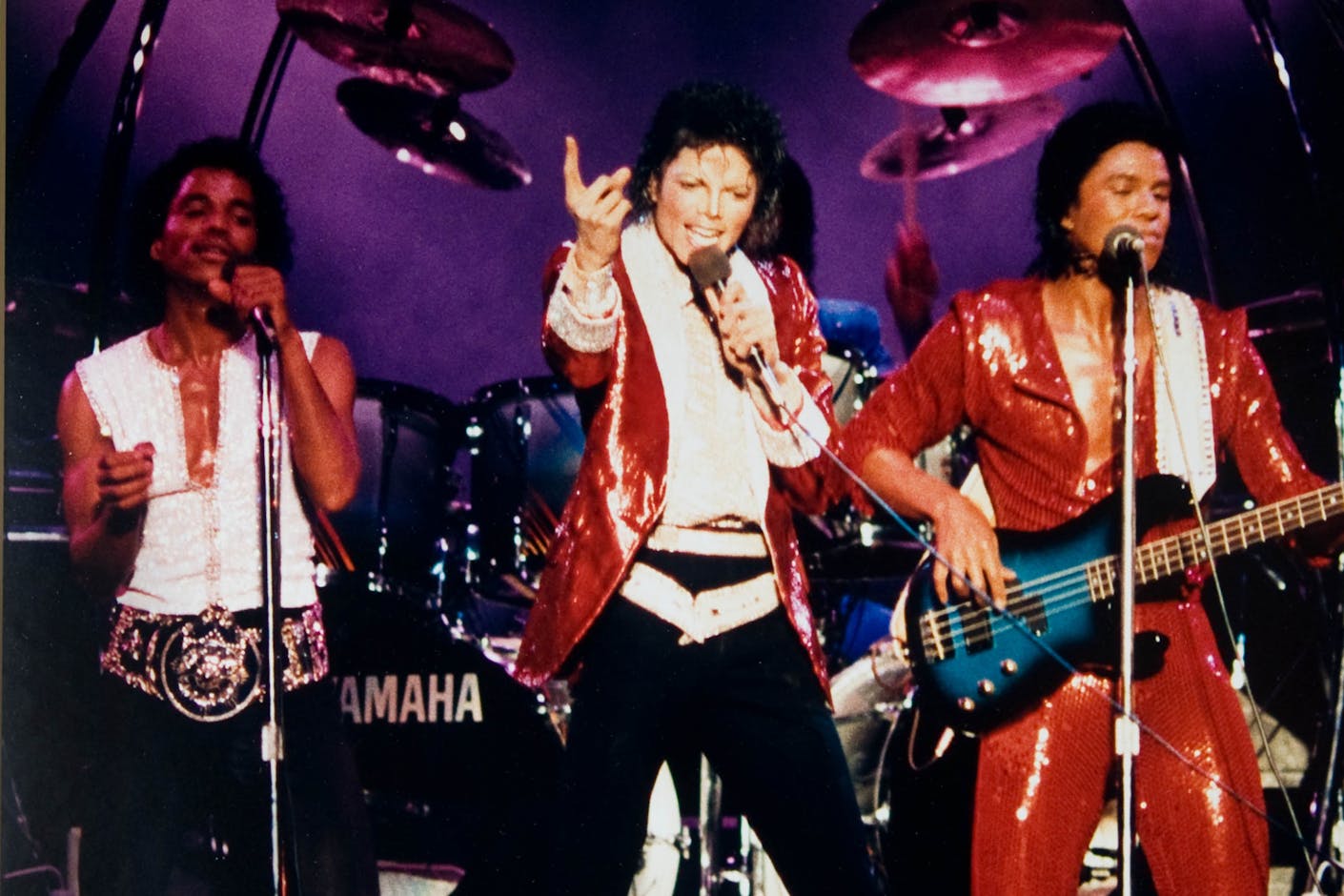 Bob Dylan and Tom Petty and the Heartbreakers - True Confessions Tour - August 1, 1986
"I think my favourite memory of BC Place was the first time I saw it in 1986. I had tickets to see Bob Dylan with Tom Petty and the Heartbreakers. I lived in Kamloops and we drove down for the show. I was in awe of the size of the place and the changes that were taking place outside for Expo '86." - Jim C.
Neil Diamond - September 12, 1986
"My favourite BC Place memory was seeing Neil Diamond in concert back in 1980s. There were so many people of various ages singing along together. The concert was awesome, especially being surrounded by such a large crowd!" - Mark D.
Bon Jovi - Slippery When Wet Tour - July 2, 1987
"My oldest brother took me to BC Place for my first concert when I was 13. It was Bon Jovi and I had the time of my life there. From the people to the music to the venue, it was all fantastic to me!" - Bobbi C.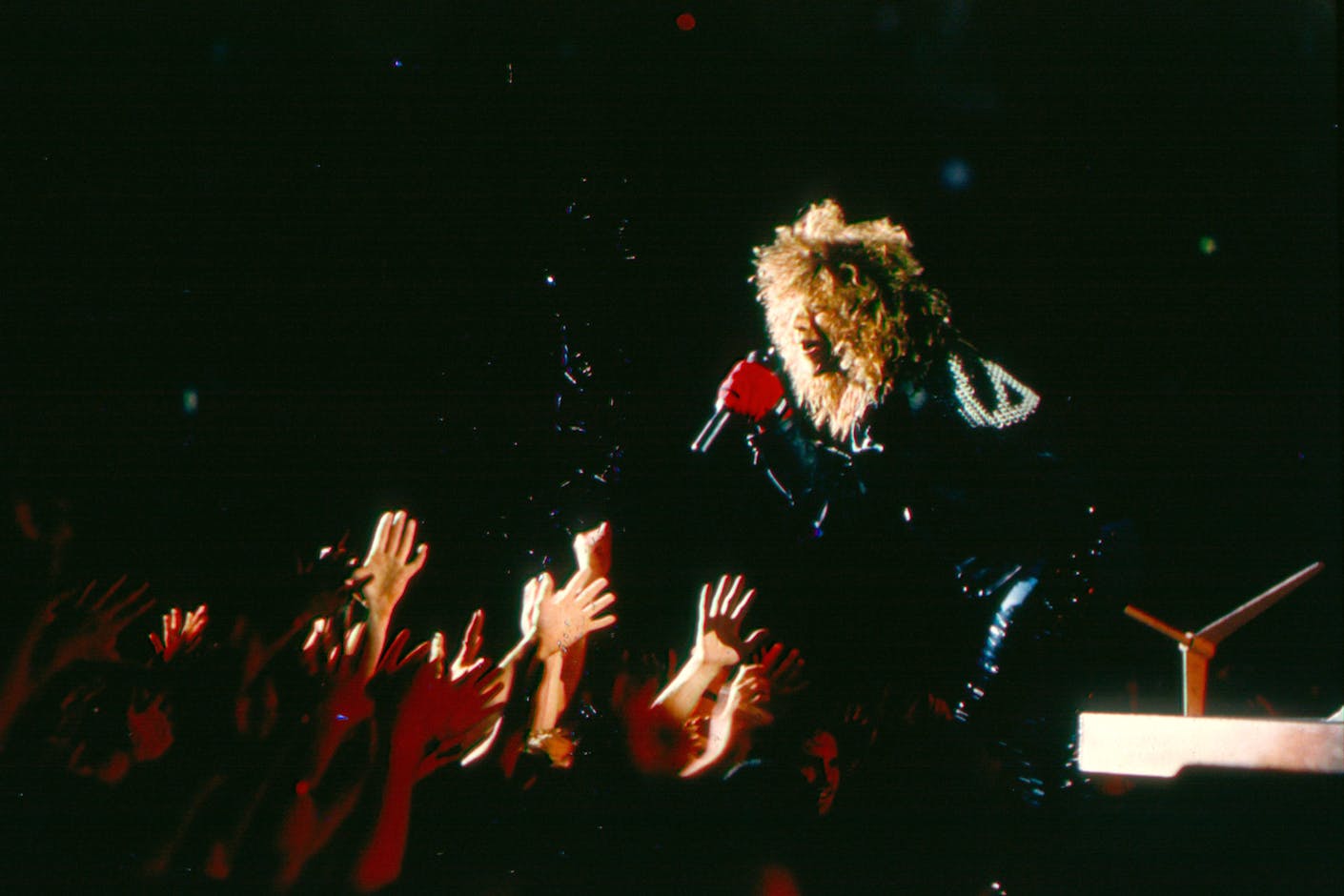 David Bowie - Glass Spider Tour - August 15, 1987
"I saw David Bowie on his Glass Spider Tour at BC Place in the late 1980s! I had floor seats and remember being blown away by the concert." - Chris C.
U2 - The Joshua Tree Tour - November 12, 1987
"The U2 Joshua Tree Tour in 1987. BC Place was packed full! My favourite memory is seeing the encore song Sunday Bloody Sunday and the crowd singing along with the stadium lit up from lighters glowing. The atmosphere was amazing!" - Chris H.
Pink Floyd - A Momentary Lapse of Reason Tour - December 10, 1987
"Watching Pink Floyd in 1987. When the inflatable pig flew down above our heads, we were mesmerized. It was a show I'll never forget!" - Tania W.
Rolling Stones - Steel Wheels Tour - November 1, 1989
"My favourite BC Place memory was seeing the Rolling Stones there as a teenager with my brother and parents. My brother and I had bugged my parents for months about getting tickets, leaving not so subtle hints around the house, and we thought they had ignored us. Then they surprised us with tickets and we got to experience our first concert at BC Place!" - Ashley C.
New Kids on the Block - The Magic Summer Tour - September 5, 1990
"My favourite memory was my very first concert: New Kids on the Block in 1990. I was almost 16 years old and had flown down to Vancouver from Smithers. With 45,000 screaming teenage girls in the crowd, my hearing STILL hasn't recovered! - Kate R.
"I remember going to the New Kids on the Block concert when I was a teenager. I went with my sister and best friend and we were so excited that my friend almost fainted!" - Cathy M.
The Three Tenors - World Tour - December 31, 1996
"My favourite memory at BC Place was the New Year's Eve concert by The Three Tenors!" - Linda G.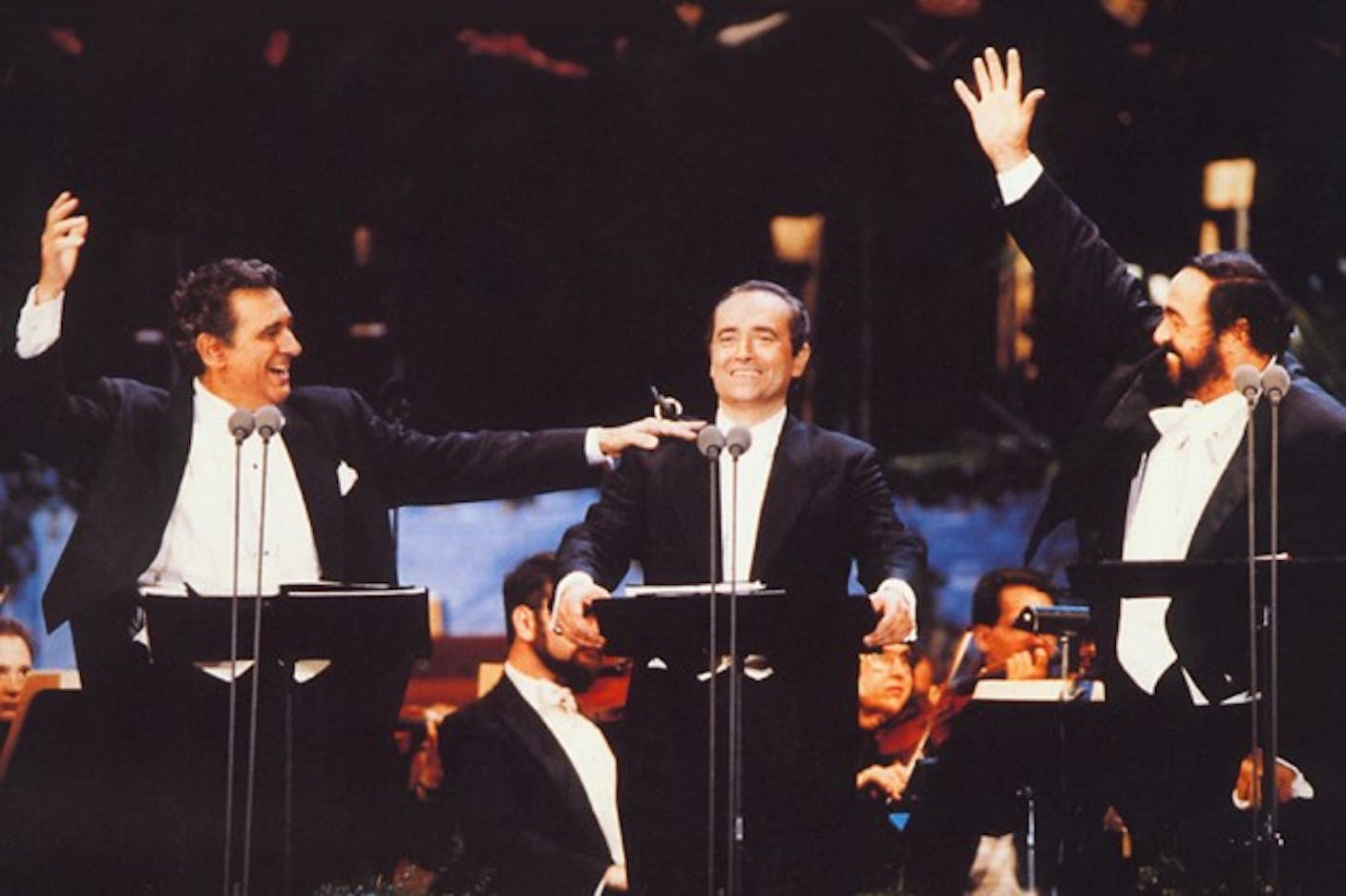 U2 - PopMart Tour - December 9, 1997
"The U2 concert at BC Place in 1997. The love and energy was so immense that when the concert ended, the fans stayed in their seats and continued to take in the energy created by the band throughout the show. I will forever remember that feeling." - Chad D.
KISS - Alive! The Millennium Concert - December 31, 1999
"On December 31, 1999, KISS played a New Year's Eve show and it was the best party ever!" - Dan T.
Rolling Stones - A Bigger Bang Tour - November 25, 2006
"I had the best experience at BC Place in 2006 when we went to see the Rolling Stones! They have always been my favourite band and they put on an amazing show. I couldn't believe how energetic Mick was as he danced across the stage all evening. It was a wonderful night that I will always be grateful for!" - Kristin H.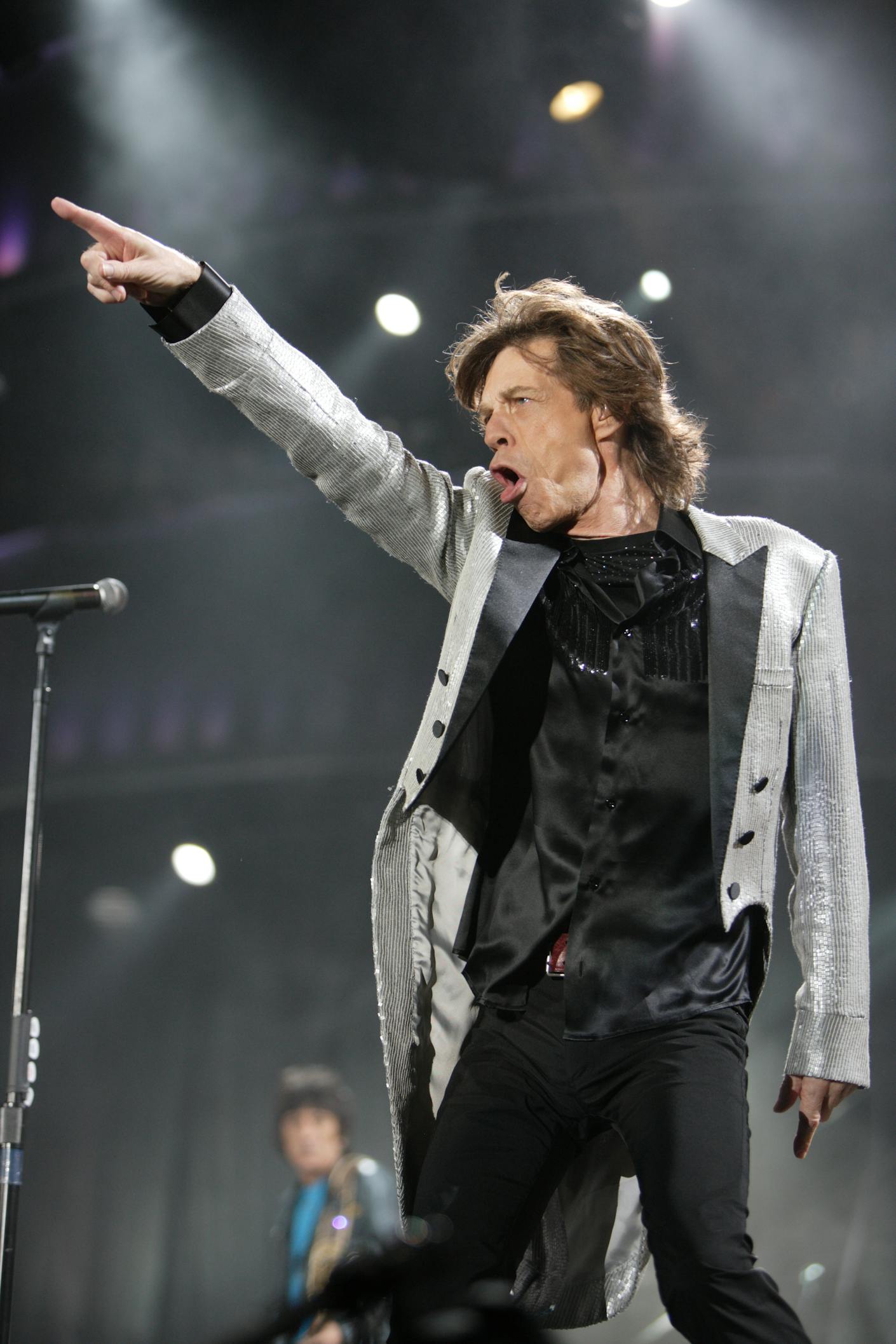 Madonna - Sticky & Sweet Tour - October 30, 2008
"My first Madonna concert in 2008 was an evening I'll never forget! It was an amazing show and had energy that only BC Place can facilitate." - Darlene C.
AC/DC - Black Ice World Tour - August 29, 2009
"My favourite memory is the AC/DC concert on August 29, 2009. I took my best friend who, though she was 50, had never been to a concert before. We were amazed at the crowds. Once we were inside my friend stumbled while trying to make our way to the seats and injured her ankle. The BC Place staff helped get her tp her seat so that she could still enjoy the concert and even came to check on her a couple of times during the show. I will never forget how the staff at BC Place made my friend's first concert unforgettable, despite her injury. Kudos!" - Tammy S.
Roger Waters - The Wall Live - May 26, 2012
"Attending the Roger Waters concert with my husband is my favourite memory at BC Place. We have been Pink Floyd fans since we were youngsters and this was an amazing experience! We even sprung for VIP seats and the view was phenomenal. It was one of the best Christmas presents we ever gave ourselves! BC Place is an amazing concert venue, the sound was remarkable and suffered minimal distortion even at great volumes. A wonderful venue to be sure!" - Tamara D.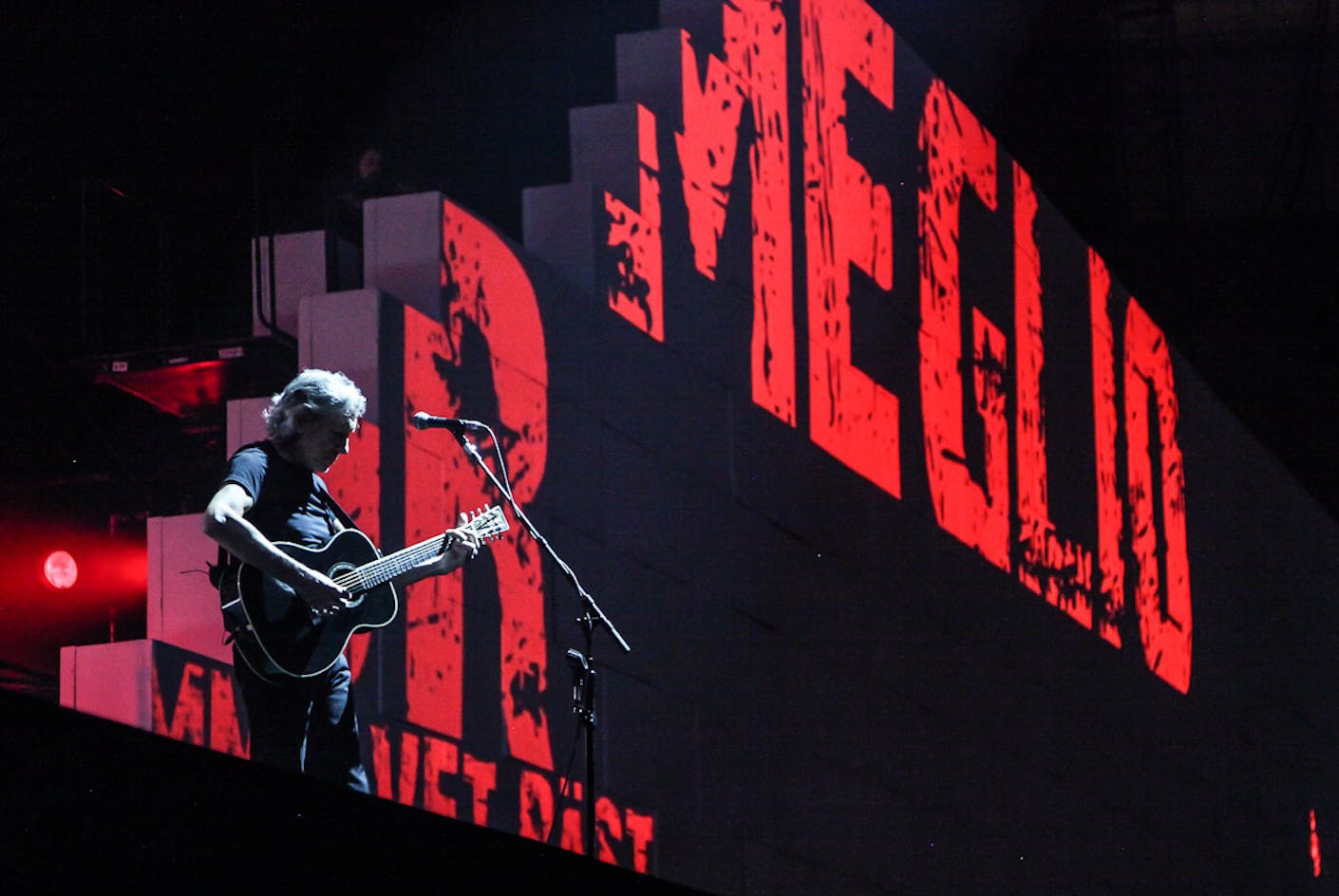 Paul McCartney - On the Run Tour - November 25, 2012
"Taking my 73-year-old mum to finally see Paul McCartney perform live! She was born and raised in Liverpool but never got to see the Beatles live." - Karen M.
"On November 25, 2012, I attended BC Place for the first time to see Paul McCartney perform. It was a fabulous 3-hour show along with pyrotechnics. I was very impressed with the sound quality in the stadium and will forever remember the show that was put on by the iconic Beatle!" - Alan M.
"I remember when Paul McCartney played there for the first time in 2012. The place was packed with people singing along and having a great time. The roof was lit up like the Union Jack and everyone was in a great mood!" - Barb T.
Taylor Swift - The Red Tour - June 29, 2013
"I saw Taylor Swift with my daughter at BC Place in 2013 and it was amazing! We'd never seen a concert in such a large venue before. It was a great evening and overall experience at the stadium." - Tara S.
Justin Timberlake and Jay-Z - Legends of the Summer Tour - July 31, 2013
"My favorite BC Place memory was seeing Justin Timberlake and Jay-Z perform. It was incredible!" - Samantha Y.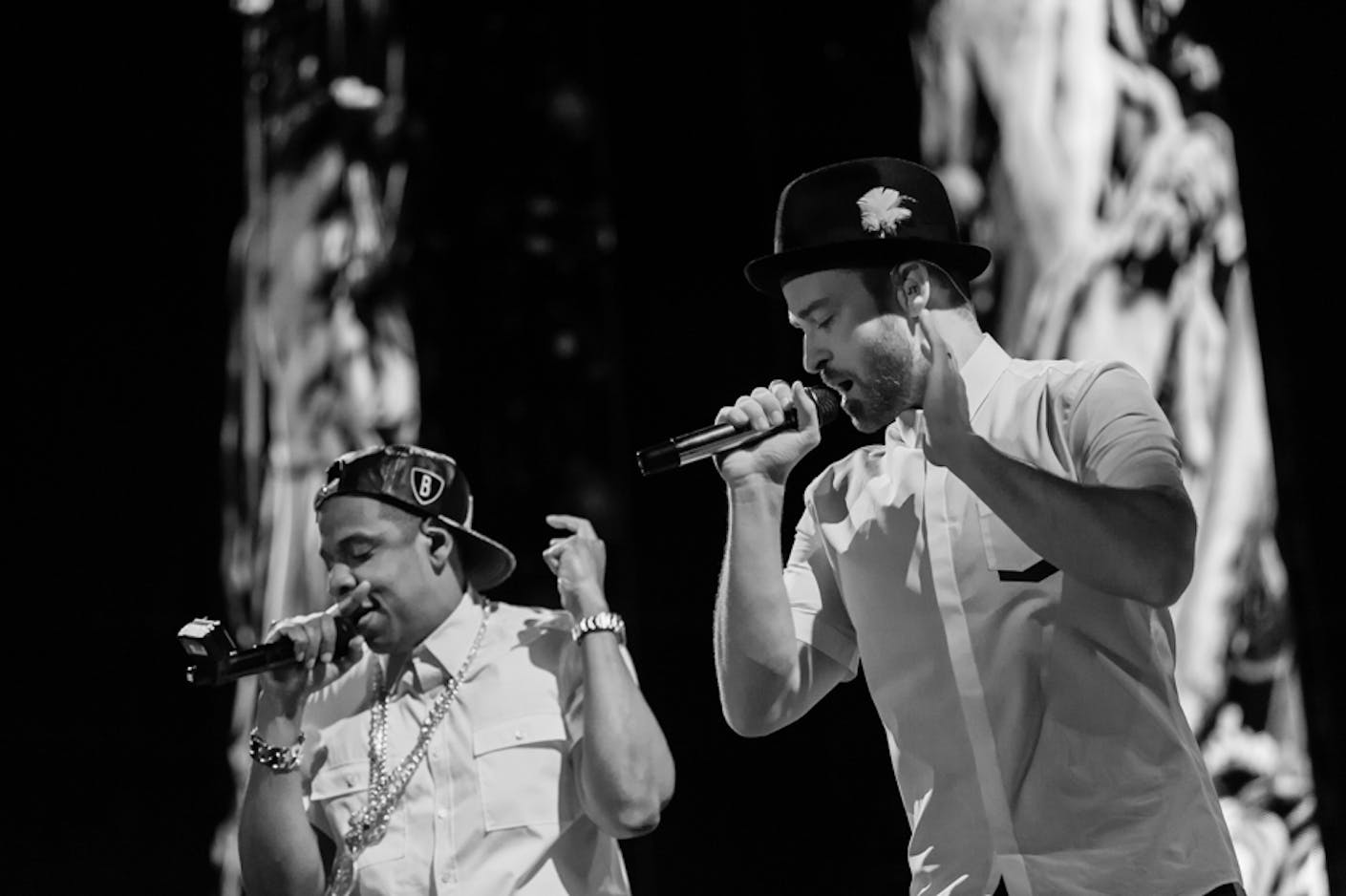 One Direction - On the Road Again Tour - July 17, 2015
"It was seeing One Direction with my 13-year-old daughter on July 17, 2015! It was a fantastic concert and a special present for my daughter's birthday." - Stacey P.
Taylor Swift - The 1989 World Tour - August 1, 2015
"My 9-year-old daughter was huge fan of Taylor Swift and her birthday was coming up. I found out Taylor Swift would be performing at BC Place and decided to surprise my daughter with a flight to Vancouver and floor seats to the show. She was so excited and had the biggest smile on her face throughout the concert. The best moment of the night was when Taylor was circling above the crowd and my daughter was screaming with excitement and waving at her. It made my night! It was an amazing concert and a memory that will last a lifetime for both of us." - Nadine H.
"My favourite BC Place memory was when I surprised my daughter with floor tickets to see Taylor Swift and a hotel room to stay downtown for the night!" - Diane L.
AC/DC - Rock or Bust World Tour - September 22, 2015
"Being a big AC/DC fan, I was thrilled to be with my husband and our son at the show on September 22, 2015. It was a fantastic performance that I will always remember. Just being there with all of the other fans enjoying the show was a great experience for all of us!" - Beverly W.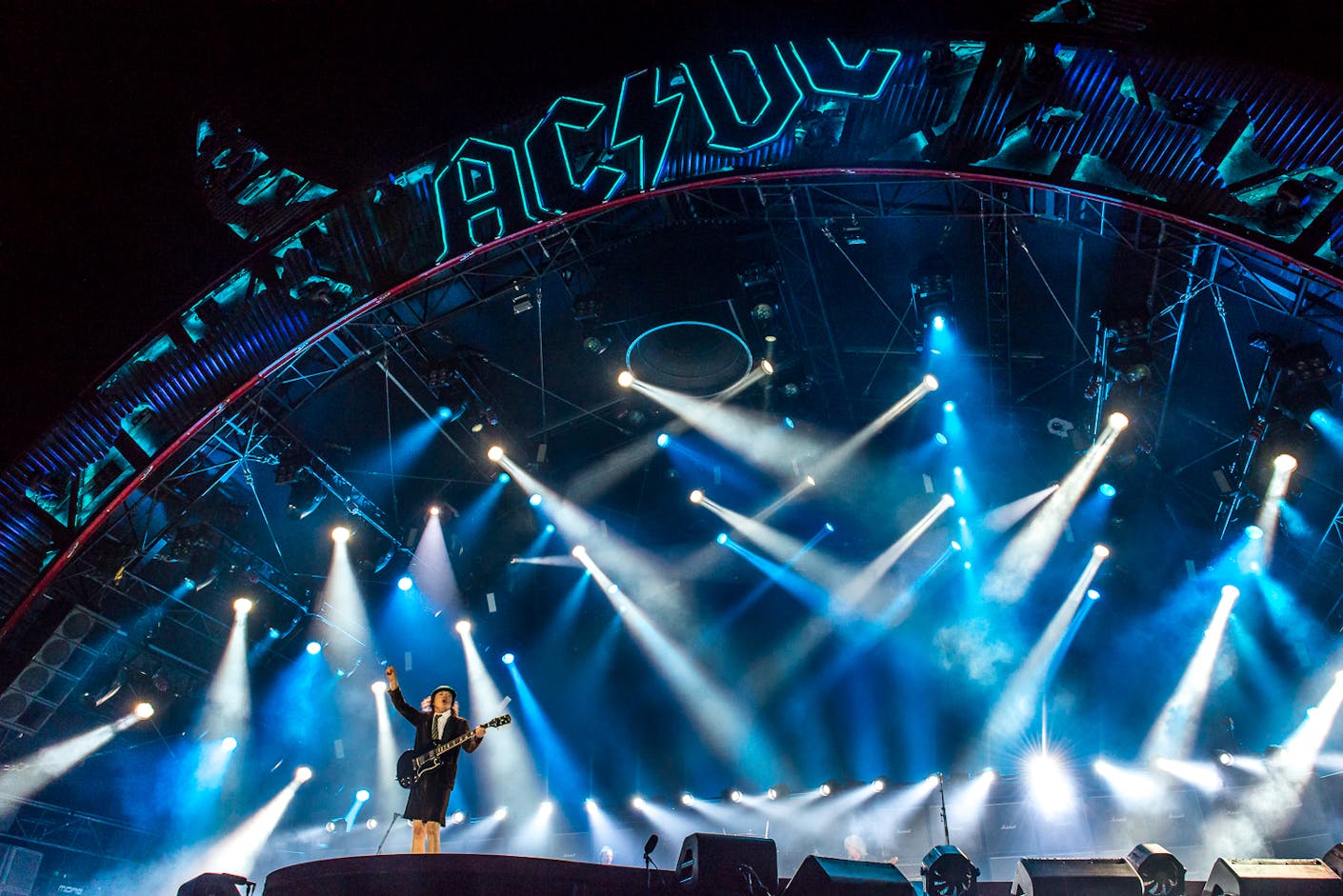 Coldplay - A Head Full of Dreams Tour - September 29, 2017
"My favourite memory of BC Place is from September 2017. My wife is an over the top Coldplay fan and planned a family trip to Vancouver for their concert. BC Place was full of fans and really set the stage for an amazing concert by one of the best bands in the world. I will never forget that concert!" - Nick R.
Beyoncé and Jay-Z - On the Run II Tour - October 2, 2018
"Getting to see Beyoncé live for the OTR II tour was amazing and I will never forget it! It was pretty cool to take my niece to her first concert too. I set the bar really high for her next one!" - Simmerjit J.
Luke Bryan - What Makes You Country Tour - October 13, 2018
"It was definitely when I saw Luke Bryan in 2018 with my husband! We had such a blast and it is one of my favorite concerts I've been to." - Ann Jolene H.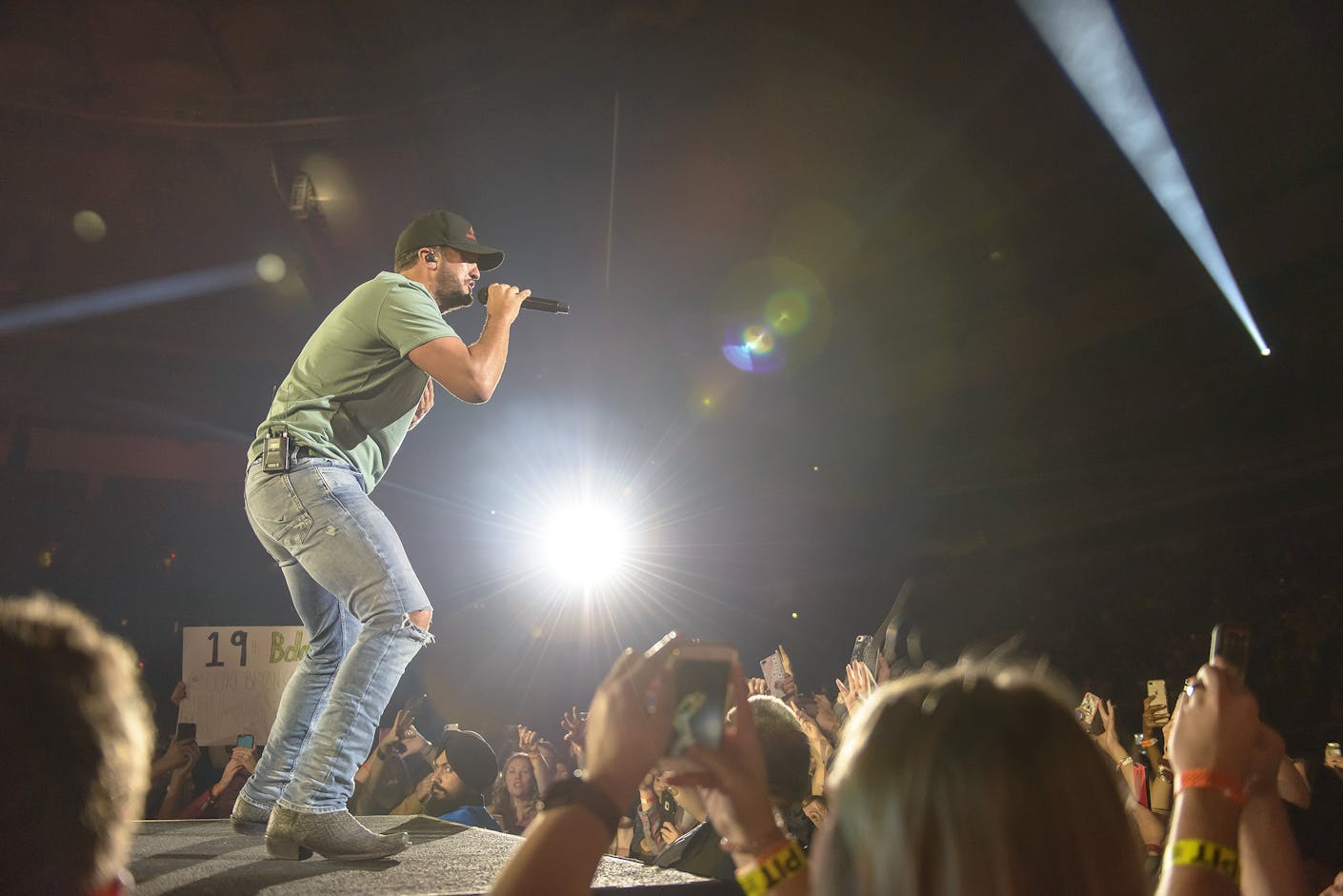 Paul McCartney - Freshen Up Tour - July 6, 2019
"My favourite memory at BC Place was seeing Paul McCartney in 2019. He is such a legend and he played all the songs I grew up with. It was extra special for me because it was my 50th birthday and I had relatives attend the concert from Kamloops, Burnaby and Victoria. It was wonderful to share a musical experience with them. The entire audience was really happy to be there. Great venue!" - Janice H.
"Seeing Paul McCartney in 2019 was the first time I experienced an event at BC Place and it was amazing! The show itself was beyond incredible and I loved how open it felt. Seeing Paul McCartney for the first time is something I will never forget. I hope to be fortunate enough to return to BC Place for more amazing events in the future." - Corry H.
Mumford & Sons - Delta Tour - August 7, 2019
"My favourite memory at BC Place happened recently when I had the chance to see Mumford & Sons. I got floor seats for my good friend and I and we ended up really close to the stage. The atmosphere was magical and we had an amazing time!" - Chrissy R.
Do you have a favourite concert memory at the stadium? Share in the comments below!