Where Memories are Made! with Brian Griffin, Director of Facility Operations
March 10th, 2021
The 'Where Memories are Made!' feature is an opportunity for BC Place team members and the community to share their favourite memories of the stadium, as well as their hopes for the future as we work towards welcoming guests back to live events.
In this first edition, we speak to Brian Griffin, the Director of Facility Operations at BC Place. Brian has worked at the stadium for over 25 years and is responsible for all day to day facility operations, including engineering, maintenance, setting up and conversion of events and environmental services.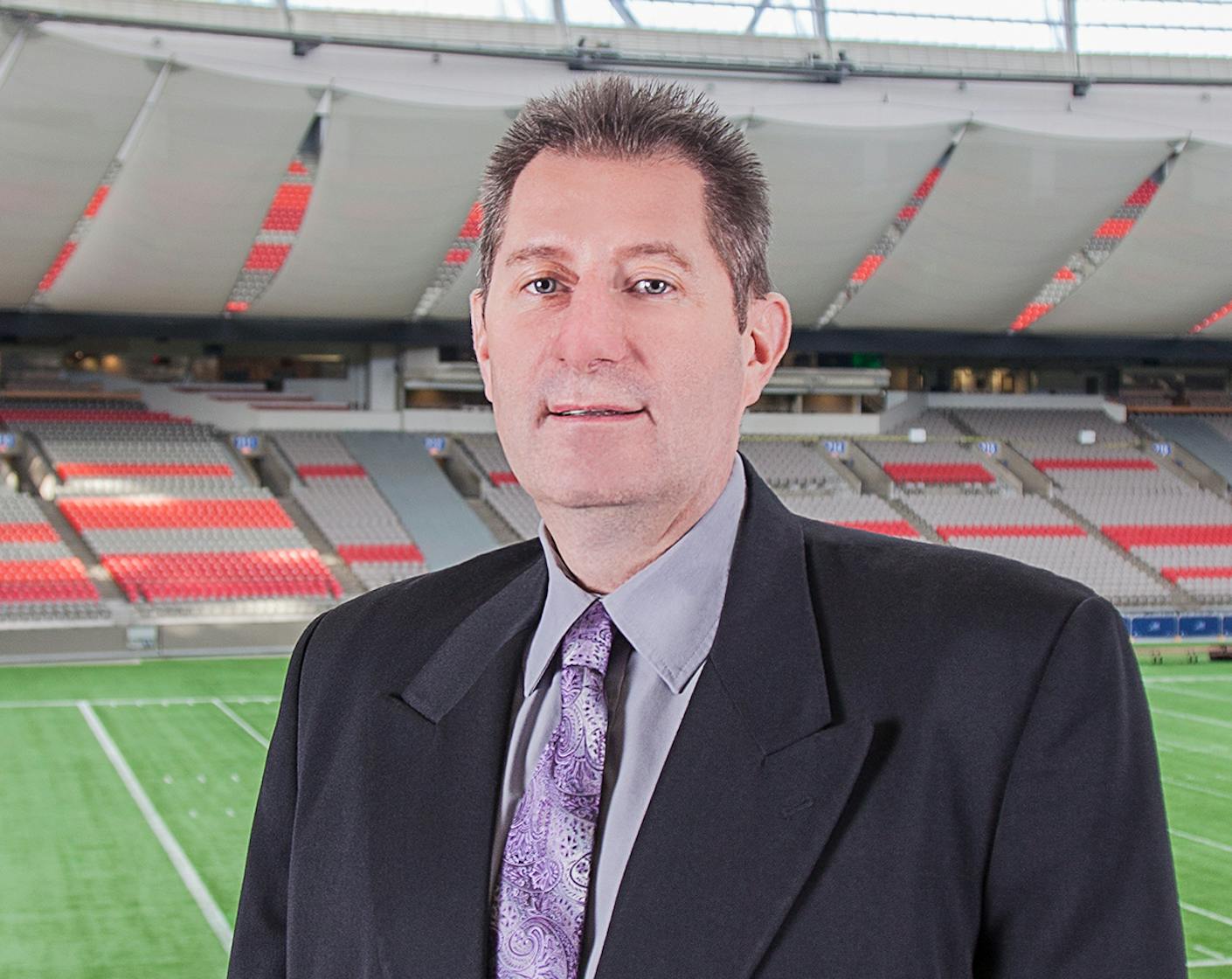 Every industry has been affected by the pandemic over the past year, including the live events and entertainment industry. How has COVID-19 impacted the operations at BC Place?
"There have been a lot of challenges. For me personally, the thing I love most about my job is the fast pace and rapidly changing work environment. The event world is unique. There's a saying, 'If you don't like the way it's going, wait 5 minutes,' because it's going to change. It might sound crazy but that's what drives us. Not having had that over the past year has been a huge challenge mentally for me and a lot of our team because events are what we do. We've had to change our focus and now we're in more of a strategic, planning phase. We're looking at what this new world will look like going forward. We don't know what it's going to look like but we know that it is going to be drastically different. Instead of planning for the 'what', we've been spending the past year planning for the 'what if' and that has been the most challenging."
Last fall, BC Place became the first stadium in Canada to achieve Global Biorisk Advisory Council® (GBAC) STAR™ accreditation. Are initiatives like this part of that strategic planning?
"Absolutely. We're not just thinking about the events, we're thinking about our guests. I am very proud of the GBAC STAR accreditation because as a facility and as a leader, we didn't wait for this to happen. We went and made it happen. We were one of the first venues to be forward thinking and recognize this is something we should be doing. We know that this will be an absolute necessity when we re-welcome our guests whenever it is safe to do so. I think guest confidence is so important. We want the people coming into our building to feel safe in every way and this has accreditation has helped us accomplish a huge part of that."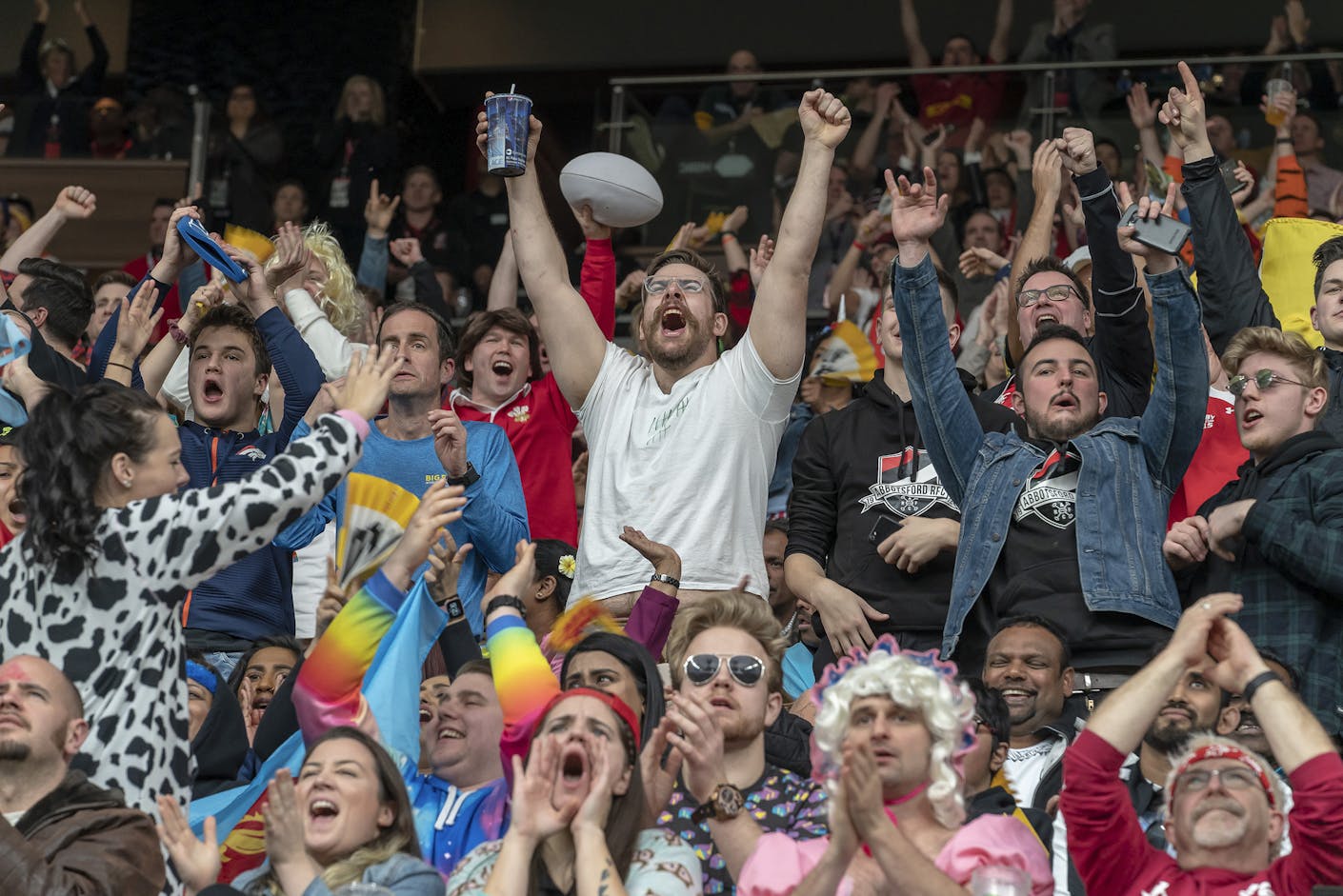 What do you miss most about pre-pandemic events?
"I miss welcoming people into our venue and making experiences. I miss having that human connection. Whether it's a trade and consumer show, a concert or a sporting event, I never thought I would miss our guests as much as I do. Our guests are our business and I think it's important to make sure every interaction is as positive as possible. We want every person to feel they are treated respectfully. I love walking the building during events and engaging with our guests. It's amazing. If I walk the building during a football game, people will wave at me and say hi. There are people, like season ticket holders, that recognize me from throughout the years and I recognize them too. That's what makes coming to work every day so fun. That's why this past year has been such a challenge. It's the people who come here that give this building its real energy."
You've been with the stadium for over 25 years and have truly seen it all. Do you have any favourite events or experiences?
"We have a lot of wonderful repetitive business, but for me the ones that stand out are the 'one off' events. For example, the NFL exhibition game called the American Bowl in 1998 or the NHL Heritage Classic game back in 2014. I remember we hosted the APEC World Leaders Summit at the stadium in 1997. We hosted world leaders from 18 different countries and were able to showcase the building and the city. It's pretty cool when you get to be a part of something like that. The FIFA Women's World Cup was also an amazing event in 2015 because it brought us a lot of people from south of the border, a lot of people who hadn't been in this building before. When I think back to that event, I can't overstate how big of a deal that was for the stadium. Initially there was doubt about how big of a draw women's soccer was and I can tell you that I have never heard the building louder than during the World Cup final between Japan and USA. We had people lining up six hours before gates opened. The excitement in and around the facility was unbelievable. I think support for women's soccer truly grew with that event, not just for Team Canada but for the sport as a whole. It was pretty incredible."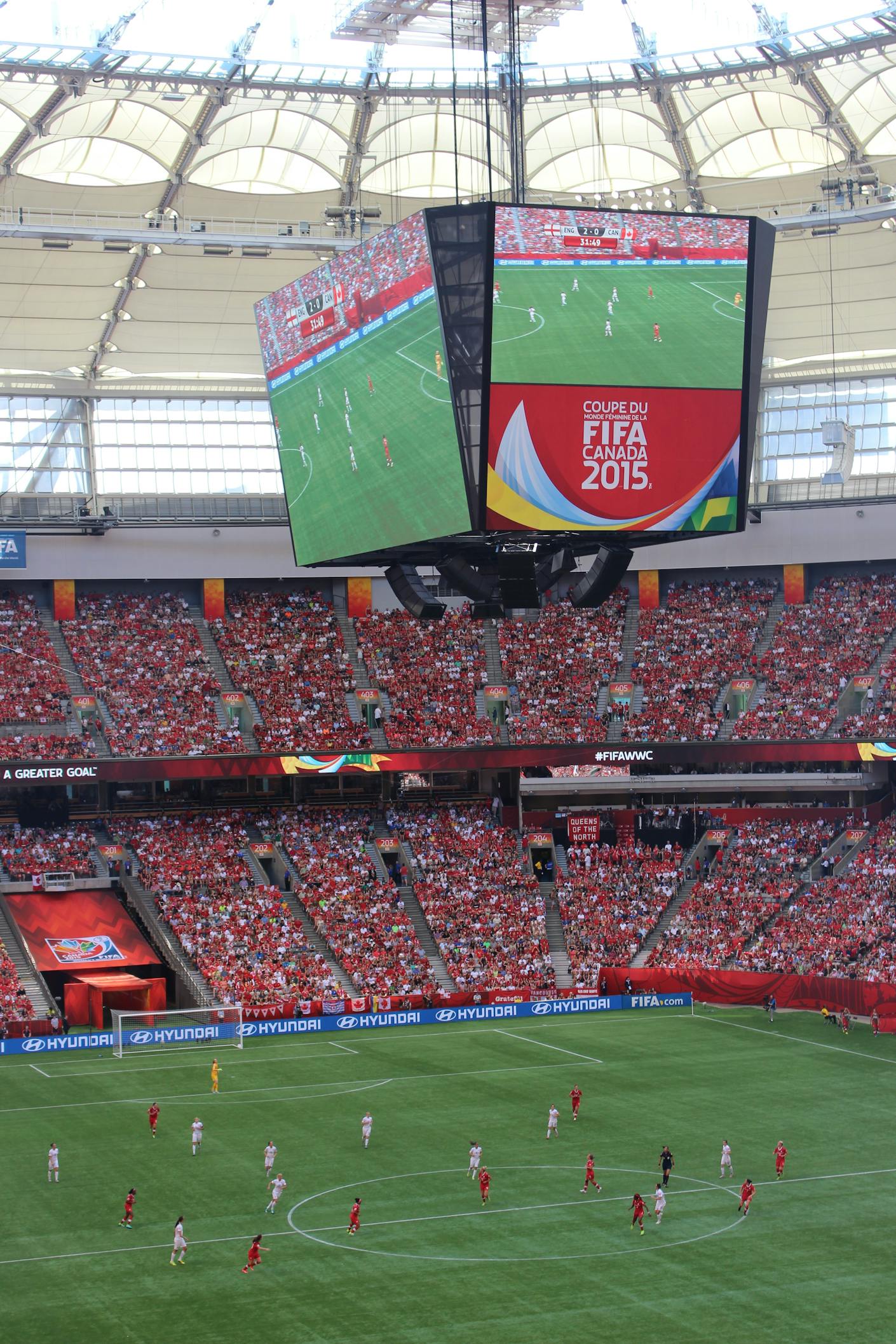 The events you mentioned are all incredibly diverse. What makes BC Place such a unique venue?
"When we say we're a multipurpose facility, we really have done it all. Not all venues can do all types of events and there's very little we haven't done over the years. The phrase 'multipurpose' can be thrown around but we truly are. Over the years we've done almost everything you can think of and we've done it well. It's our team that makes the difference. We always go that extra mile for our clients. In order to host such a wide variety of events, we have to go above and beyond for our guests and clients."
Speaking of your team, how have staff at the stadium responded to the challenges over the past year?
"The success of our building over the years is how we've been able to adapt. The past year has been our biggest challenge ever. In my 25 years of experience, I feel we have assembled the best team we have ever had and that says a lot. The possibilities are unlimited when it comes to what we can do. As I said, this is the biggest challenge we've ever faced but I'm confident that we are ready to knock it out of the park. I've never been surrounded by such a talented group of people and felt more supported than I do today."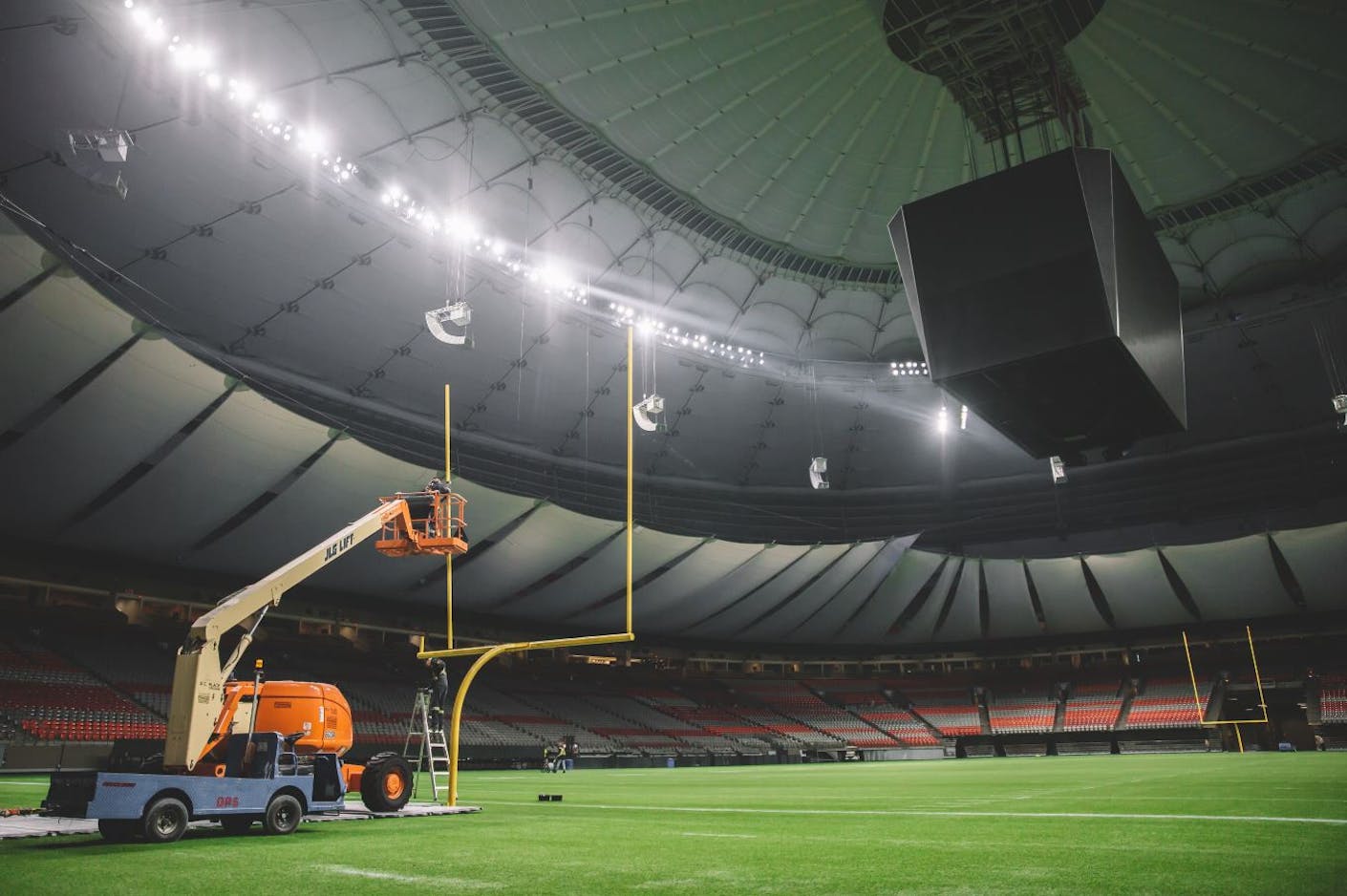 Looking back on your career at BC Place, what do you love most about your job?
"Someone asked me the other day: when it comes time for me to walk away from this, what will I remember the most? And it is that I have been a part of some of the largest events, not just in this city or province, but in this country. I've been involved with some amazing events and it's a sense of pride. I feel very proud to know I had a role in bringing these successful events to life. Those are the memories I will take away with me when it's time."
What do you want people to remember as we move closer to welcoming guests back into the building?
"I think it's important to remember that we've never closed and to recognize the work that has been going on behind the scenes over the past year. Not just the people on-site at the stadium, but the teams working from home too. We have never stopped working and to see all that hard work pay off when we invite our first guests back will be so rewarding. We've been busy preparing for whenever that date might be and we'll be ready for that date. In this business, you cannot miss a deadline. You can't miss having the floor down, you can't miss having the lights on, you can't miss a cue. In 25 years, our whole crew, has never missed a deadline. We've never missed a deadline and we never will. The show must go on."