BC Sports Hall of Fame re-opening this week
August 6th, 2020
The BC Sports Hall of Fame will be re-opening on a limited basis on Friday, August 7th.
THINGS TO KNOW BEFORE YOU VISIT
Non-medical masks or face coverings are mandatory for all visitors (excluding children ages 2 and under). If you don't already have a mask, the Sports Hall will provide an unused, disposable mask to you when you arrive.
Visits should be reserved in advance online at bcsportshall.com/tickets. Tickets are date and time specific to ensure safe physical distancing within the Sports Hall. If purchasing tickets online is impossible for you, please contact guestservices@bcsportshall.com.
Visitors who are unwell, displaying signs of COVID-19, or were recently exposed to COVID-19 will not be permitted entry. The Sports Hall also asks that guests refrain from visiting if they have travelled outside of Canada within 14 days of arrival at the Sports Hall.
Sports Hall staff will ask that all guests sanitize hands upon entry, respect posted gallery capacities and wayfinding arrows, and maintain physical distancing from those outside their group.
Sports Hall staff will provide sanitized styluses for your use with any interactive touch screens. Please deposit any used styluses into the designated bins for cleaning.
For contact tracing reasons, tickets are non-transferrable. If you are unable to use your ticket for your reserved date and time, please contact guestservices@bcsportshall.com to reschedule your visit or discuss other options.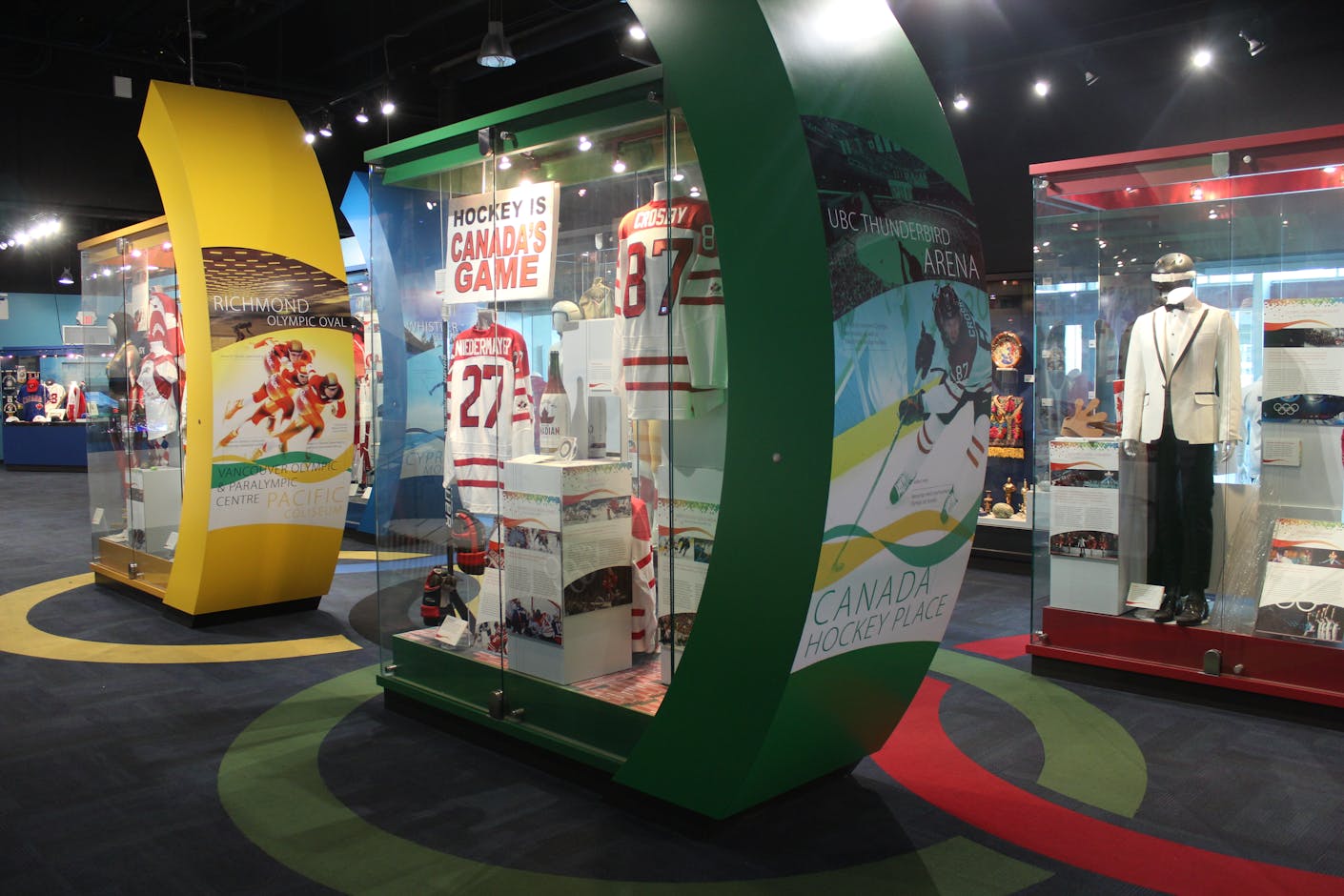 WHAT TO EXPECT FROM THE BC SPORTS HALL OF FAME TEAM
Sports Hall staff will be wearing non-medical masks or face coverings when they interact with you.
Plexiglass barriers in high-interaction areas at Guest Services.
Cashless contact-free payments through online pre-booking and Apple Pay or tap-enabled debit or credit on-site.
Daily disinfection of the facilities by qualified contractors and periodic cleaning of high touch surfaces throughout operating hours.
To learn more, go to www.bcsportshall.com/be-safe
About BC Sports Hall of Fame
The BC Sports Hall of Fame celebrates extraordinary achievement in BC sport history and inspires future generations to make their dreams come true. Each year, a diverse audience of over 35,000 visitors from around the globe are educated and enthralled by the collection of 27,000 artifacts representing 150-years of sporting accomplishments in British Columbia. We take pride in the responsibility we have to tell engaging stories of the individuals, teams and organizations who have made sport achievement such an important part of the fabric of life, culture and history in the province of BC.