Together Again Series: Wally Buono
May 20th, 2020
The Together Again series is an opportunity to share stories from British Columbians who have a strong connection to BC Place - and the events that bring it to life. We hope this series inspires you to reflect on your own memories at the stadium and look forward to the day when we can be Together Again under one roof!
This week we chat with CFL legend and former BC Lions head coach, Wally Buono.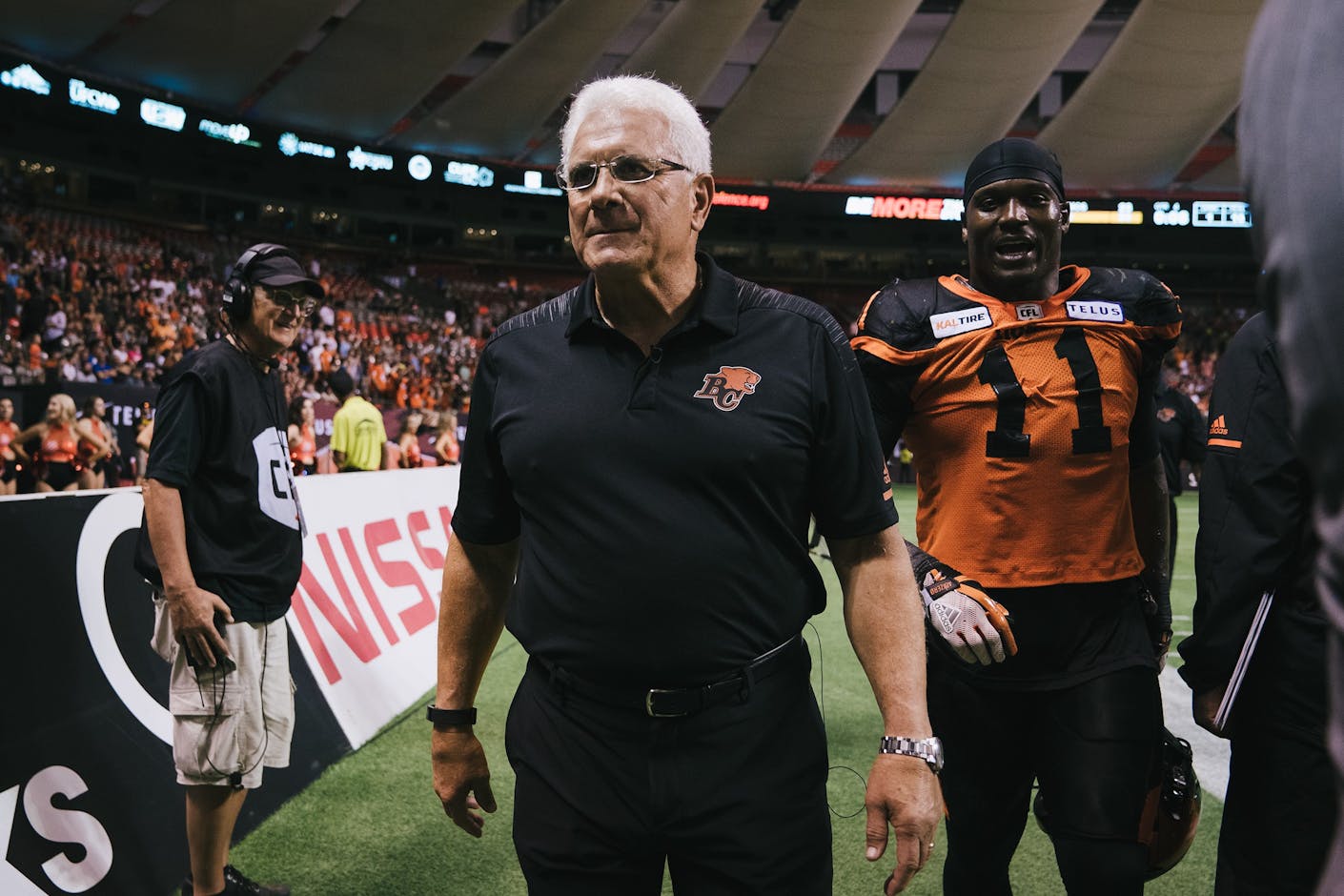 As someone who spent countless hours at BC Place, what are some of your favourite memories at the stadium?
"Looking back on my time at BC Place, there are a handful of games and memories that stand out.
My first game as a head coach [of the Calgary Stampeders] was against Doug Flutie and the Lions at BC Place in 1990. The thing that was amazing about that game: going into the last play or two of the game, we were up by 7 points. Then, Doug scrambles around, does a Hail Mary and throws a touchdown which ties the game. He did to us what he became famous for, which was throw a touchdown pass late in the game. I remember Ray Alexander caught it. My first game as a head coach wasn't a win, wasn't a loss, it was a tie. It was such an exciting time because at that point Doug had a huge following and the games were always thrilling with the noise and the crowd.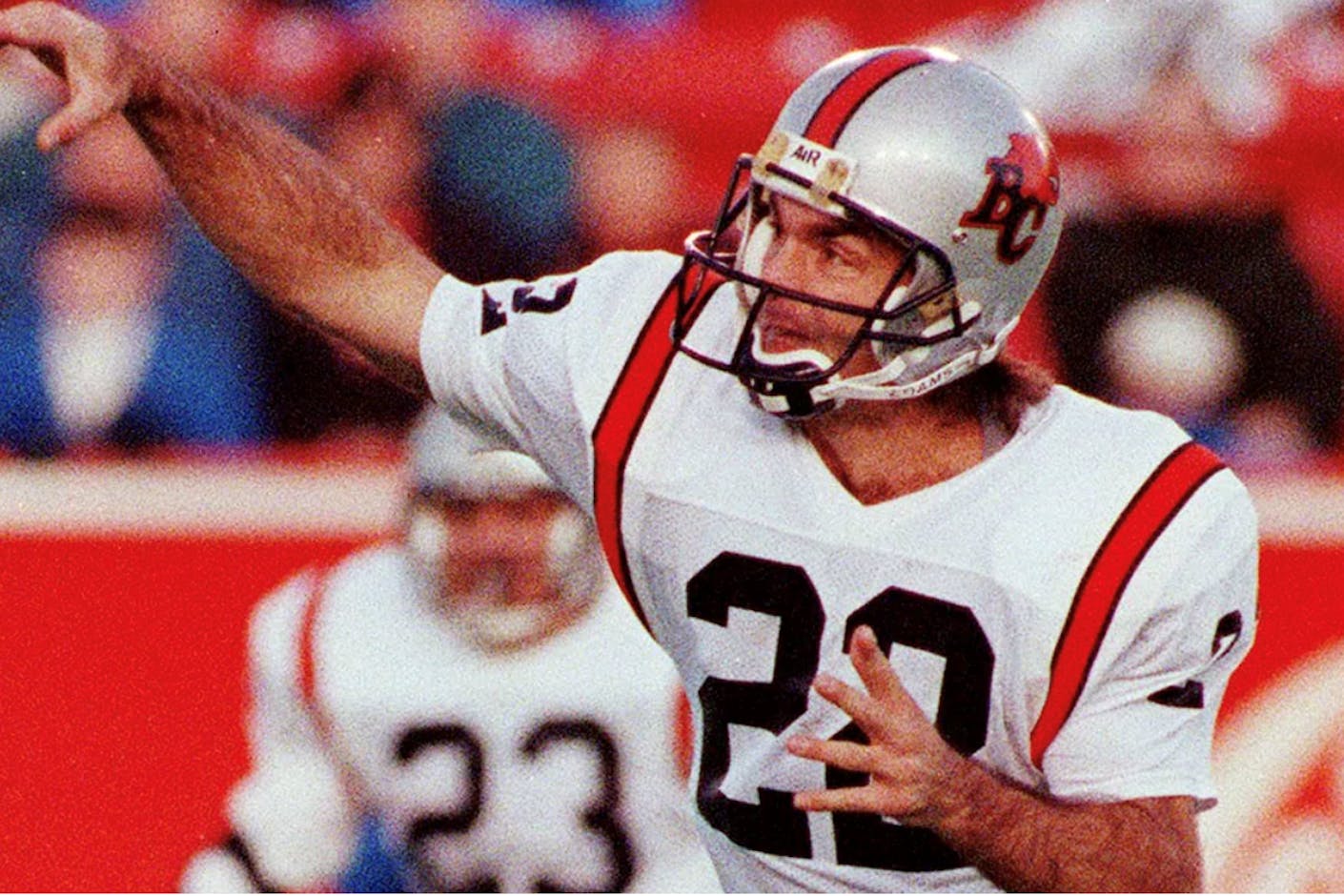 Then when I was with the Lions, I remember our Western Final in 2004 was a sellout. It was a milestone for the new BC Lions under Bob Ackles because we had a home playoff game and the media doubted that we could ever sell out BC Place. The atmosphere was unbelievable and the game was unbelievable. We were behind, it was 3rd down and 23. If we hadn't gotten the 1st down the game would've been over. Dave Dickenson replaced Casey Printers and on 3rd and 23 Dave dropped back, held the ball and then threw it to Jason Clermont who caught it for a 25-yard completion. Then we got the 1st down, Dave threw a touchdown to Geroy Simon and we ended up going to the Grey Cup. That was not only a memorable win, but memorable because we had so many doubters. Not so much the fans, but in the media.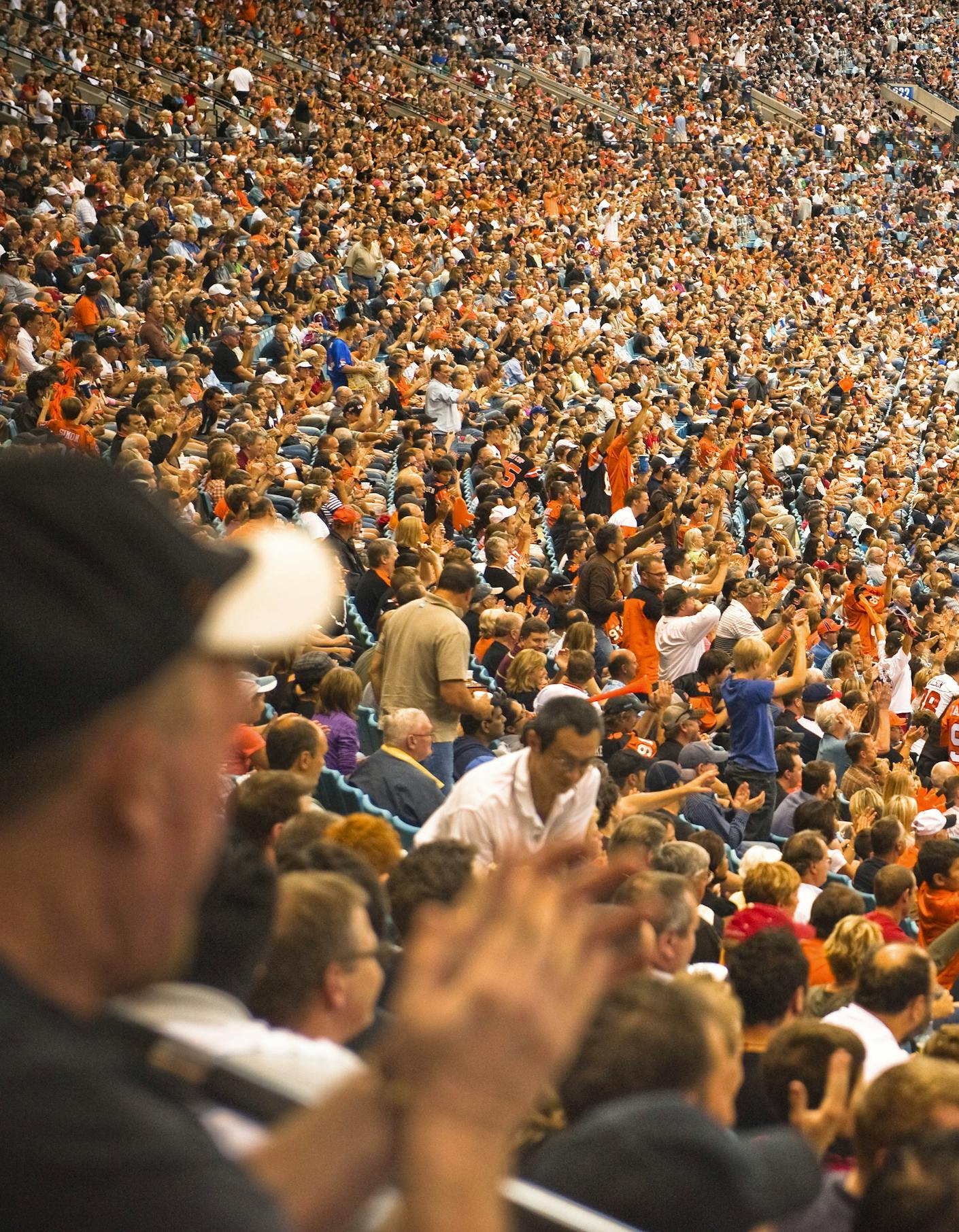 I remember we played the Western Final in 2011 against the Calgary Stampeders. The stadium had just reopen, I think we had played 3 or 4 home games, and then we had a huge crowd for the semi-final. I remember Paul McCallum trying a 53-yard field goal. Even as the coach, I didn't think he could do it. He came up to me and he said, 'Hey Coach, I got this,' and I replied, 'If you've got it, go out and do it.' Then he walked out there and kicked a 53-yard field goal under tremendous pressure. You have to remember, McCallum was the kicker in 2004 who missed the field goal in overtime [against the Lions in the Western final] for the Riders. We ended up winning and then the following week we played the Grey Cup game at BC Place against the Bombers. I can remember coming out of the locker room just before the introduction of the teams and the whole stadium was full and spectacular. It was surreal, us being there and the stadium being jam-packed. Obviously we played well enough to win and I can remember walking across the field feeling like I was floating on air. It was such a magical ending.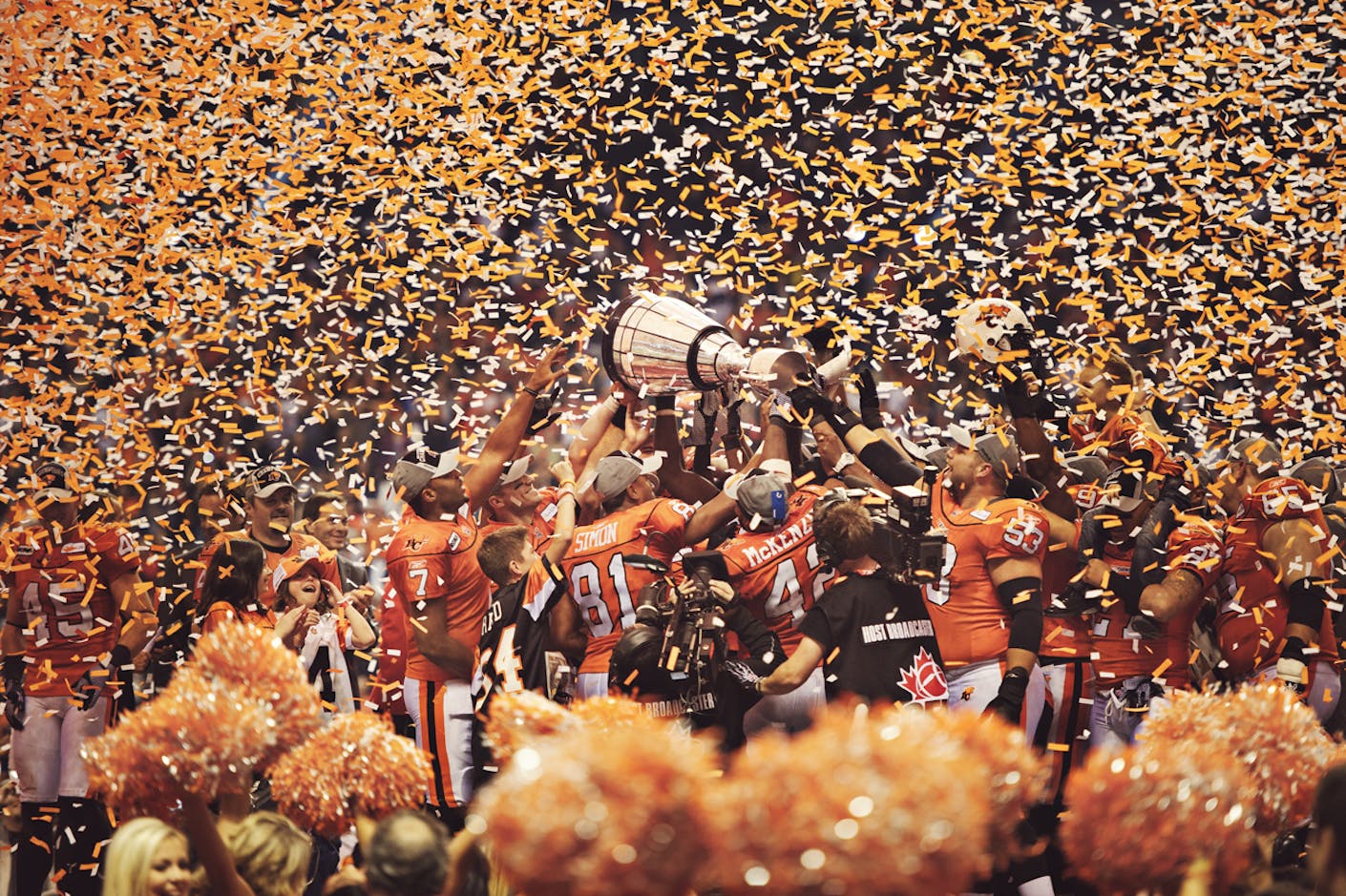 My last memory is my final game in 2018. I had to come out at halftime for a ceremony and how special that was. We had a large crowd and you could feel the love. It was a very sentimental ending to a great relationship with the fans and BC Place."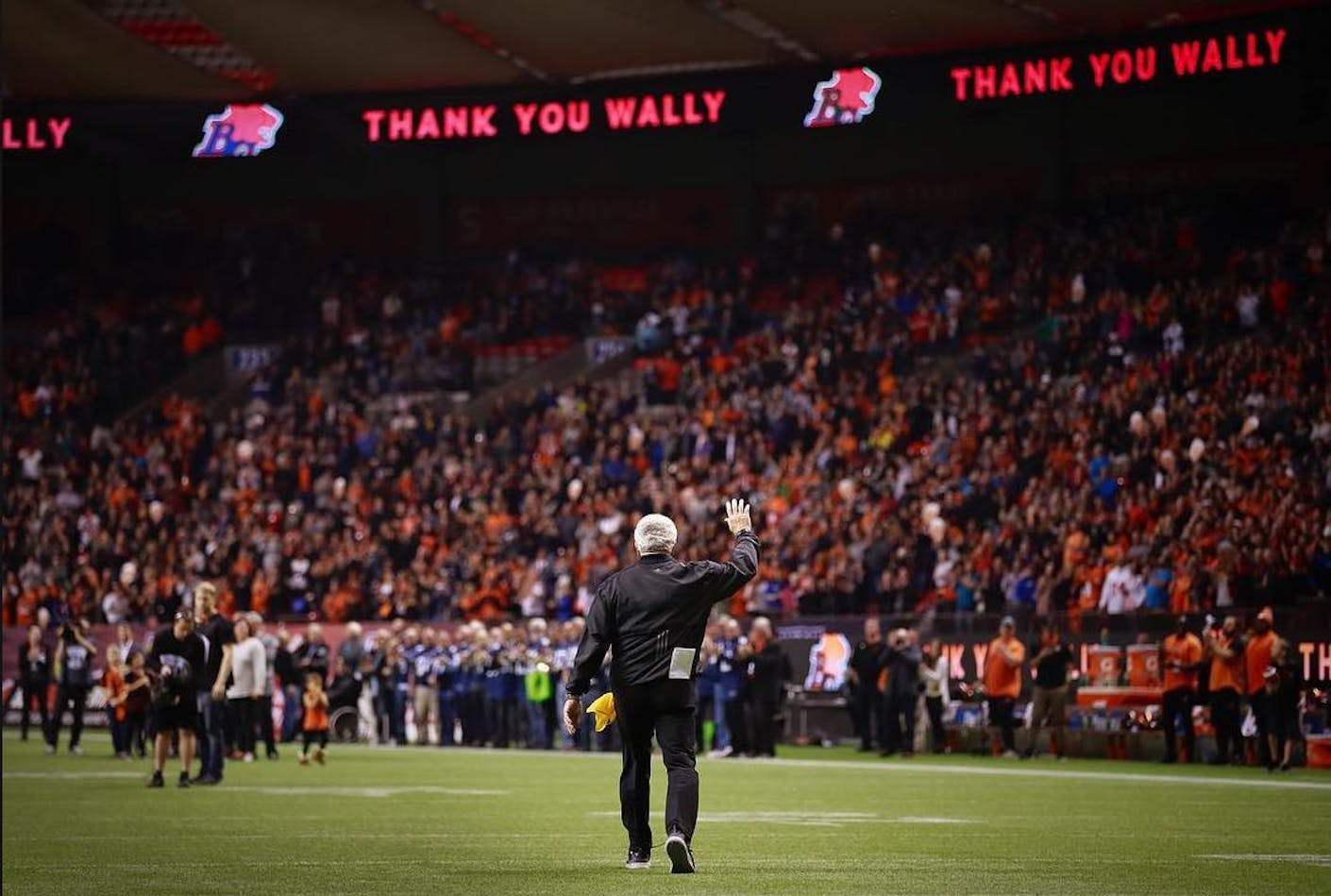 What makes BC Place such a special place to play?
"It's the fans. When you fill BC Place with BC Lions fans it creates some kind of magic. The stadium is such a dynamic building and the atmosphere is amazing. That's why BC Place was always such a difficult place to play for visitors and such a great place to play as the home team. I can remember visiting teams felt like winning was going to be a little extra harder because of the stadium and the fans.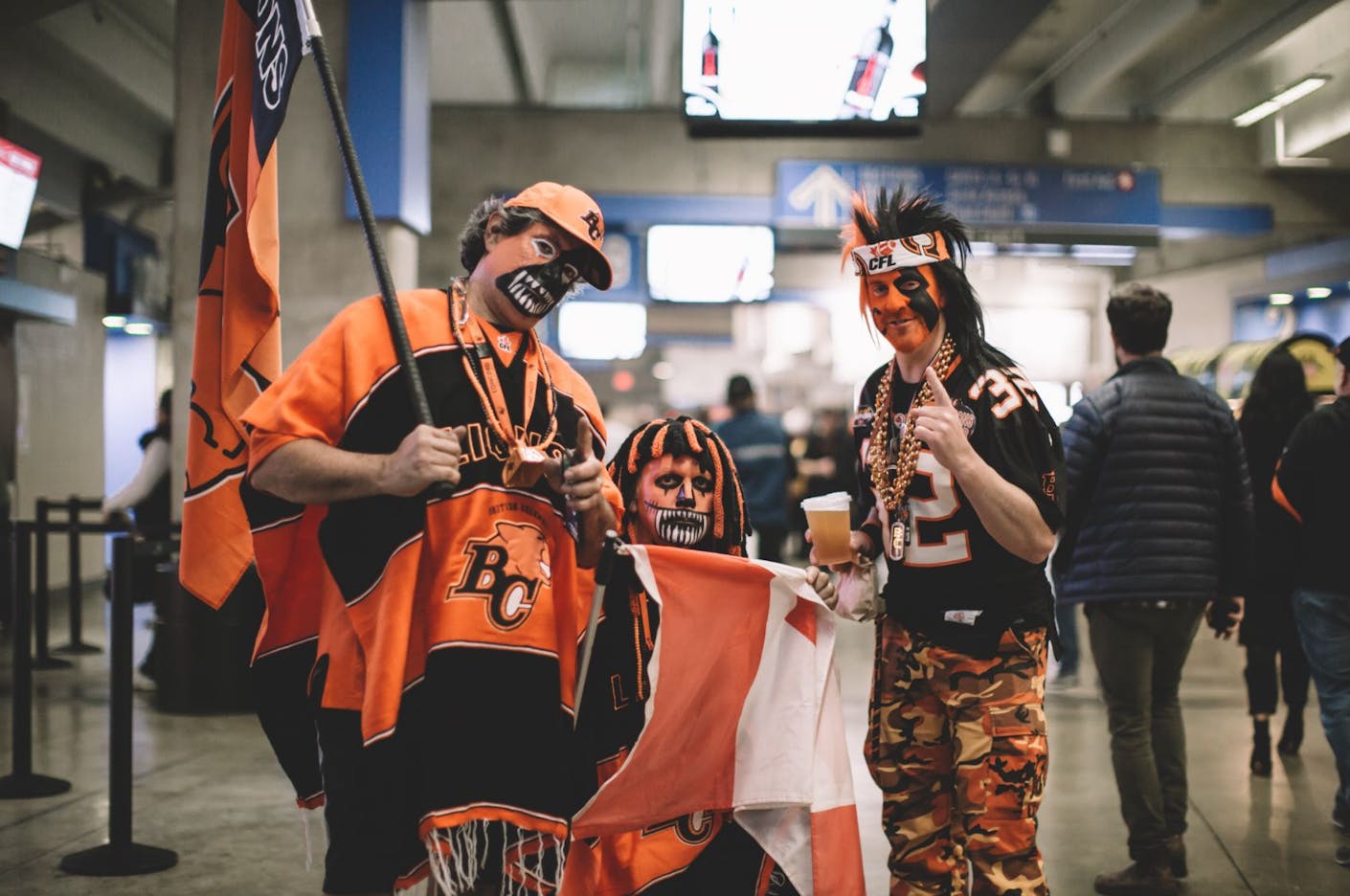 It's not just people from Vancouver or Surrey. People come from all across British Columbia, whether it's the Island or the Interior, to cheer on the Lions and make BC Place an exciting place to be.
BC Place has brought so much to the CFL, it is a tremendous stadium to play in."
You also credit the team behind the scenes in helping create some of that magic?
"The people that help run BC Place, especially Brian [Griffin, Director of Operations] and Joseph [Richard, Senior Manager of Event Services], are great people. We became friends and we are still friends today. I've always appreciated that no matter what I asked for or needed, the team at BC Place would find a way to get it done for me. When you work with great people like that, it makes the relationship between two parties so much better and so much easier. You know that no matter what, if there's an issue or problem presented, they will resolve it for you. It made for an even better atmosphere and better place to win.
BC Place is a stadium, but it's run by people and it's the people that make it so special."
There's been a lot of talk about the future of the CFL and the impact of COVID-19 recently. What are your thoughts on that?
"The CFL is a unique part of Canadian culture. Every year, fans come from all across Canada to celebrate the Grey Cup and the CFL because of its tradition, its culture and the way it's brings communities together.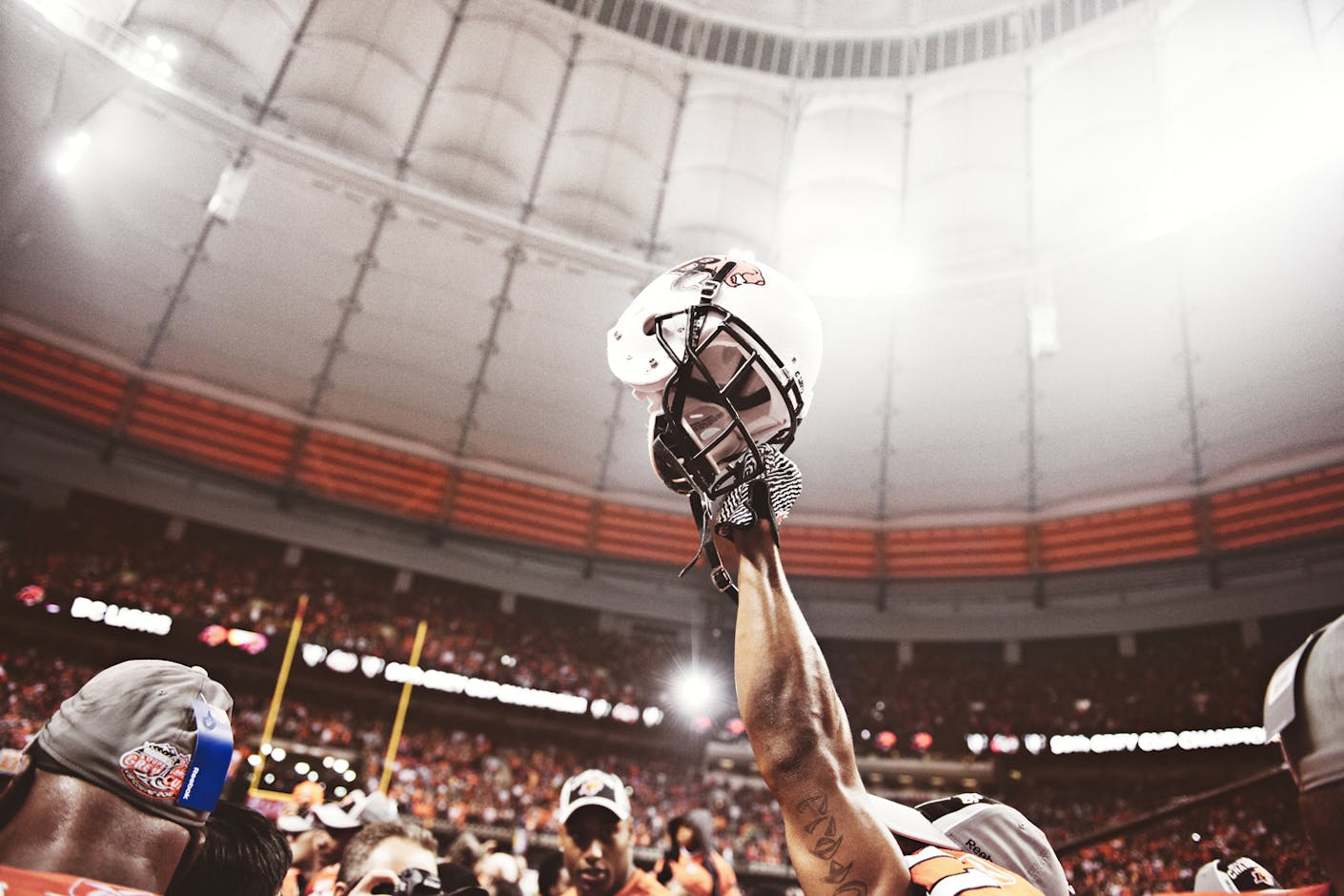 Speaking personally, I remember back in 1970 the October Crisis was happening in Quebec and there was tremendous tension in the province and across the country. The thing that brought the province together and helped unite the country was the Alouettes winning the Grey Cup. It wasn't necessarily them winning, but it was the parade after the win. The parade brought the community together, regardless of their background. It brought the community together and for a few hours they forgot about their political beliefs."
Do you have any advice for fans who may be struggling during this difficult time?
"You can't look too far in advance. I believe this is doing a tremendous amount of good for some people in reestablishing family values. It's a reminder that this is not about you so much as it is about you helping other people stay safe."
We encourage you to join the conversation online and share your favourite BC Place memories with us on Facebook, Twitter or Instagram using #TogetherAgain.