40th Anniversary of Terry Fox's Marathon of Hope
April 12th, 2020
On April 12, 1980 Terry Fox dipped his foot into the Atlantic Ocean in Newfoundland, transforming the course of cancer research in Canada.
For 143 days, Terry Fox ran a full marathon every day. He had covered 5,400 kilometres when, on September 1, 1980, he was forced to stop because his bone cancer had spread to his lungs. Terry Fox died the following year on June 21, 1981.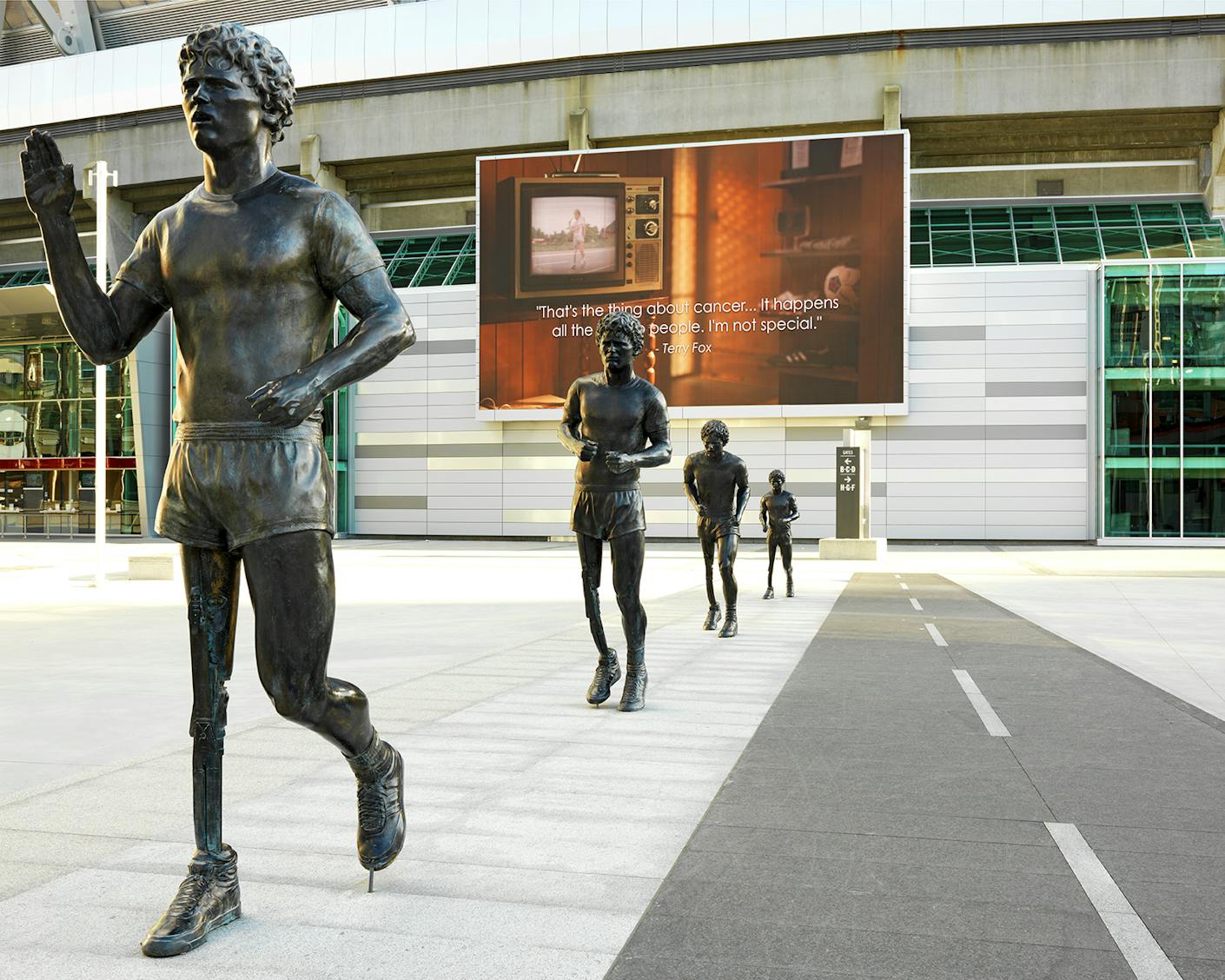 BC Place is proud to be the home of Terry Fox Plaza, which features a memorial by artist Douglas Coupland. The four bronze statues of Terry Fox stand in downtown Vancouver aligned towards Stanley Park, symbolizing both the journey he was never able to finish and the worldwide movement he inspired.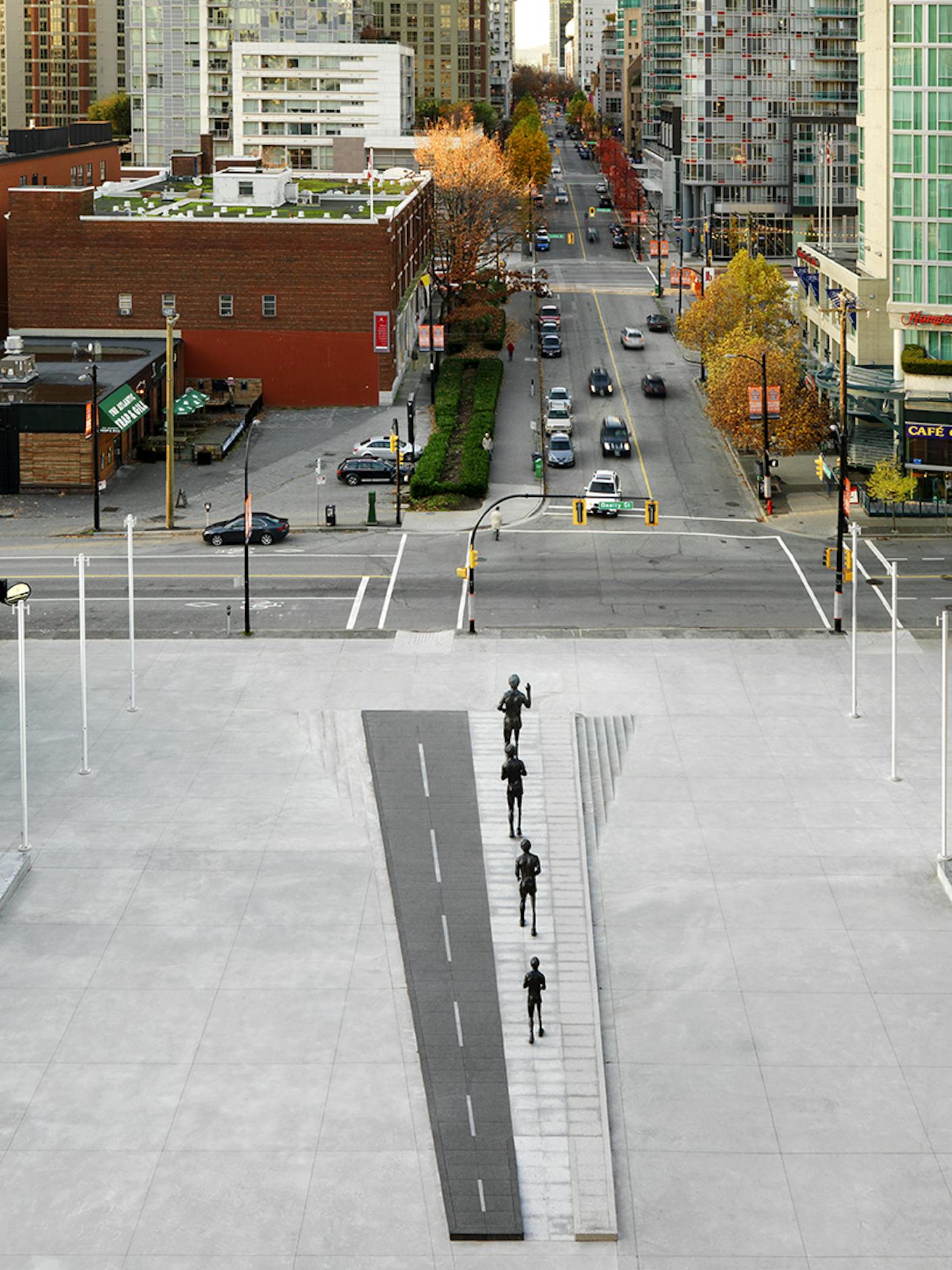 "These figures grow in stature as they move forward, as Terry's legacy has done since 1981. This four-piece sculpture was created so that people living in a thousand years, no matter how different or strange their lives may be, can look at it and understand its message," said Douglas Coupland at the unveiling in September 2011.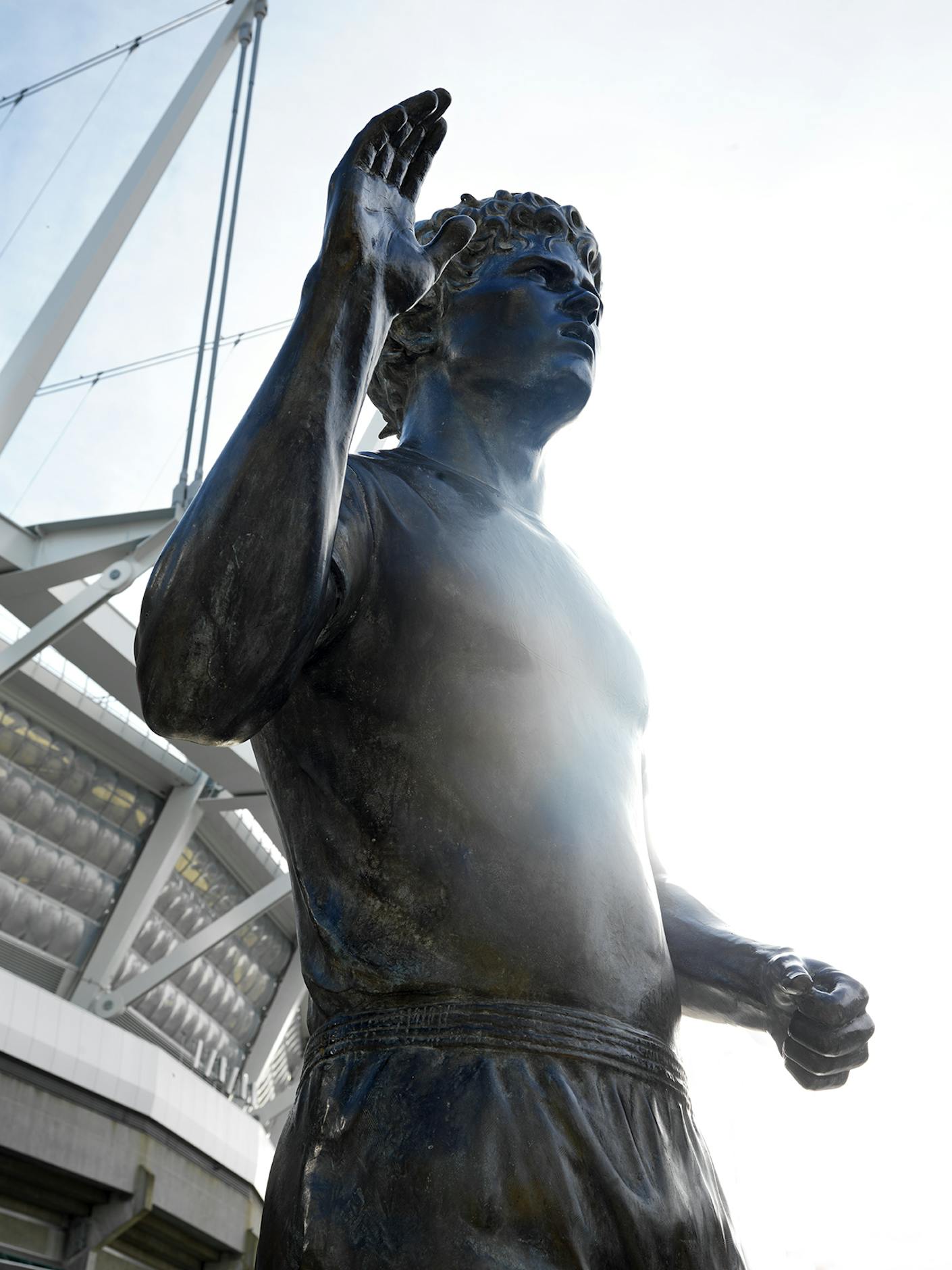 To learn more or to make a donation, please visit The Terry Fox Foundation.