Celebrating the legacy of Vancouver 2010 Olympic Winter Games
February 10th, 2020
This Wednesday, February 12th, will mark the 10 year anniversary of the start of the 2010 Olympic Winter Games in Vancouver. From snowboarder Johnny Lyall jumping through the Olympic rings at the Opening Ceremonies to Sidney Crosby's golden goal in overtime of the men's hockey gold medal game, the 2010 Games created unforgettable memories for people around the world.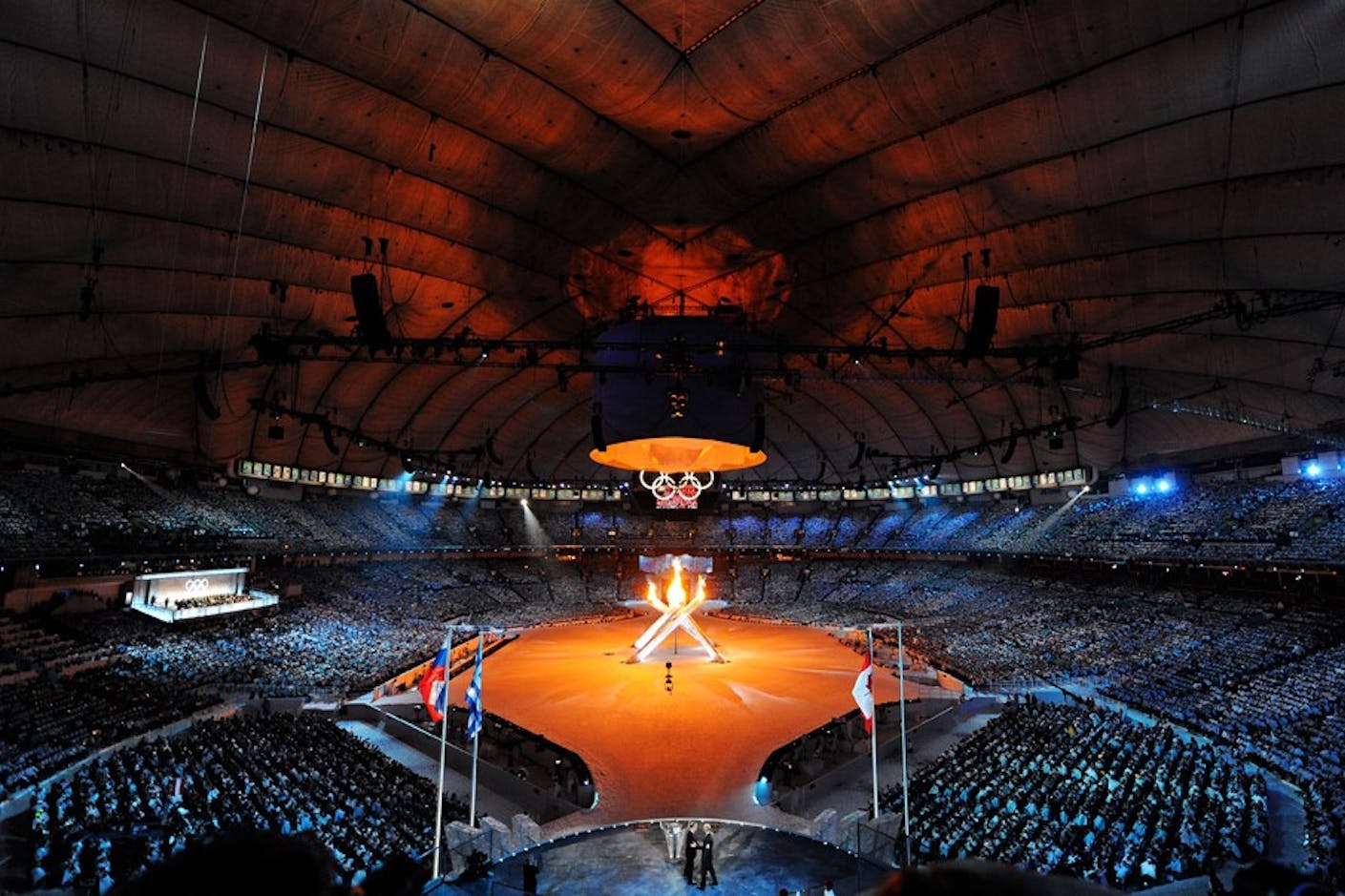 BC Place was proud to host the Vancouver 2010 Olympic Winter Games Opening and Closing Ceremonies. Here are some interesting stadium facts from the Games:
Over 3 billion viewers watched as BC Place was transformed into a breathtaking set for the Opening and Closing Ceremonies. The television was 47% higher than in Torino in 2006.
Over 12,500 volunteer hours were clocked as part of the whimsical Closing Ceremonies at the stadium.
More than 450 racks of costumes, 4100 pairs of shoes, 18 kilograms of glitter and 200 giant spheres and balloons were used in the Opening and Closing Ceremonies.
Re-Lighting of the Cauldron to Mark the 10th Anniversary Of Vancouver 2010 Olympic and Paralympic Winter Games
On Wednesday, February 12th, the B.C. Pavilion Corporation and Vancouver Convention Centre will re-light the iconic Vancouver 2010 Cauldron to celebrate the 10th anniversary of the 2010 Olympic and Paralympic Winter Games.
All are invited to join the Cauldron lighting ceremony as former Canadian Olympic athletes and other special guests share their 2010 memories and celebrate the legacies from the Games. Join in the singing of the national anthem and wear red and white to honour the athletes, staff and volunteers who represented Canada in 2010 as well as those who continue to represent our country on the world's biggest sports stage.
When & Where:
Wednesday, February 12th at 8:45am
Jack Poole Plaza at the Vancouver Convention Centre, 1055 Canada Place
For more information, visit www.vancouverconventioncentre.com