Northern Lights Display - February 2020
February 1st, 2020
The stadium's Northern Lights Display is recognized around the world as a landmark of Vancouver's skyline. BC Place is honoured to be able to help bring awareness to events, charities and non-profit causes that are important to communities in British Columbia.
Here are some of our lighting initiatives for February:
February 1st - Purple for Provincial Eating Disorder Awareness Week (PEDAW)
February 4th - Orange for World Cancer Day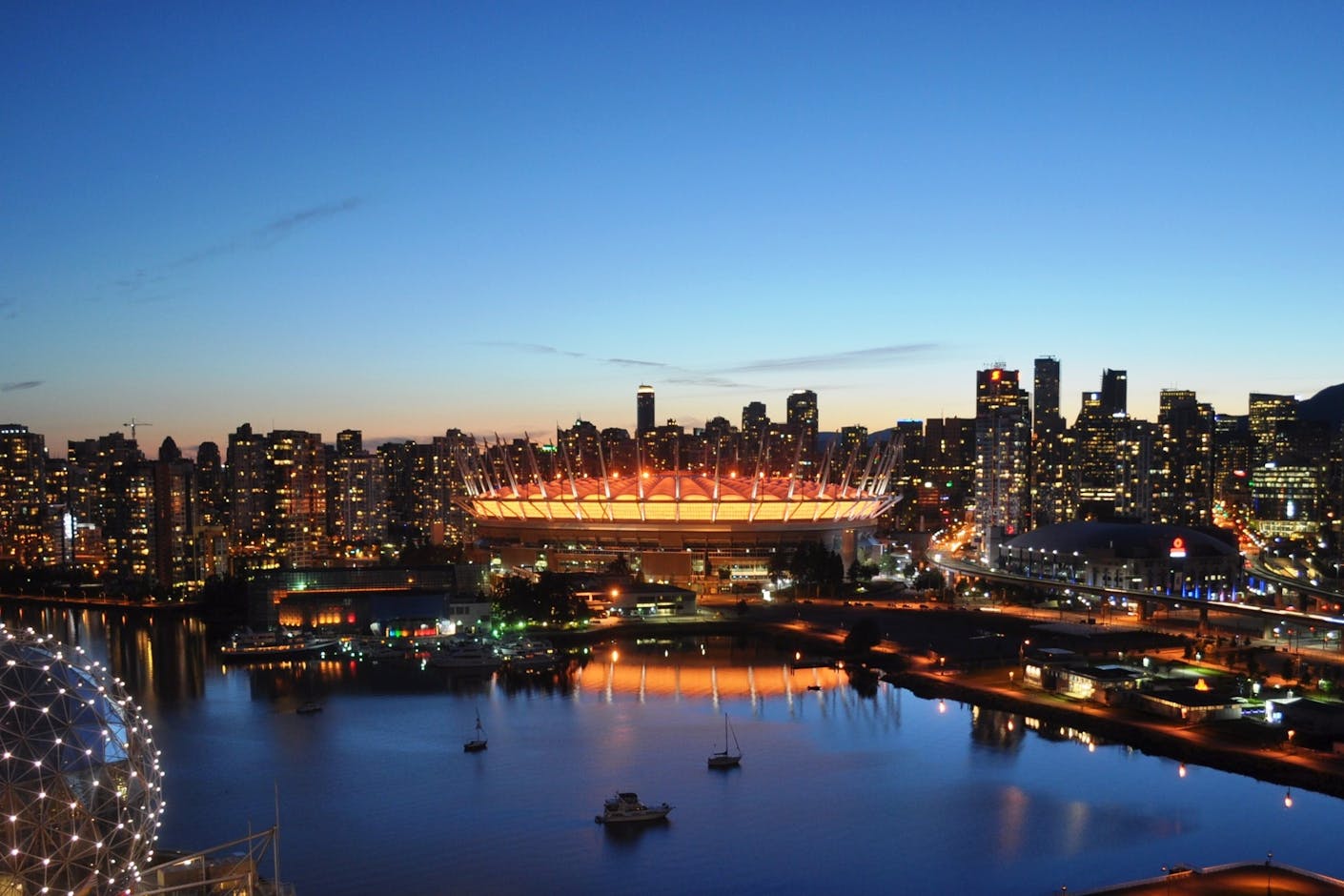 February 8th - Red & Pink in advance of Variety Show of Hearts Telethon (February 9th)
February 12th - Canada Flag to celebrate the 10th Anniversary of the 2010 Winter Olympics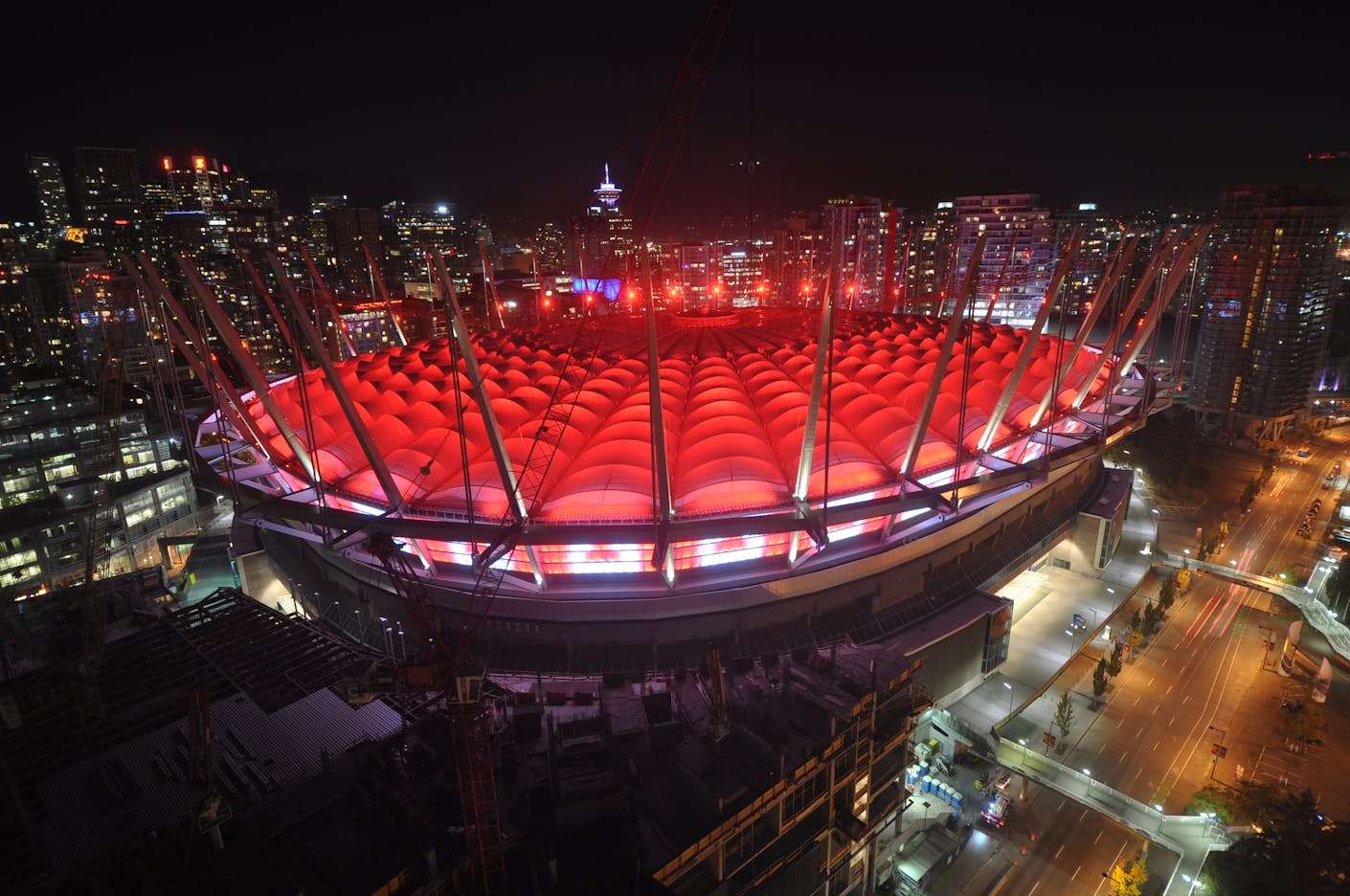 February 13th - Red for Women's Heart Disease Awareness
February 15th - Gold for Childhood Cancer Awareness Day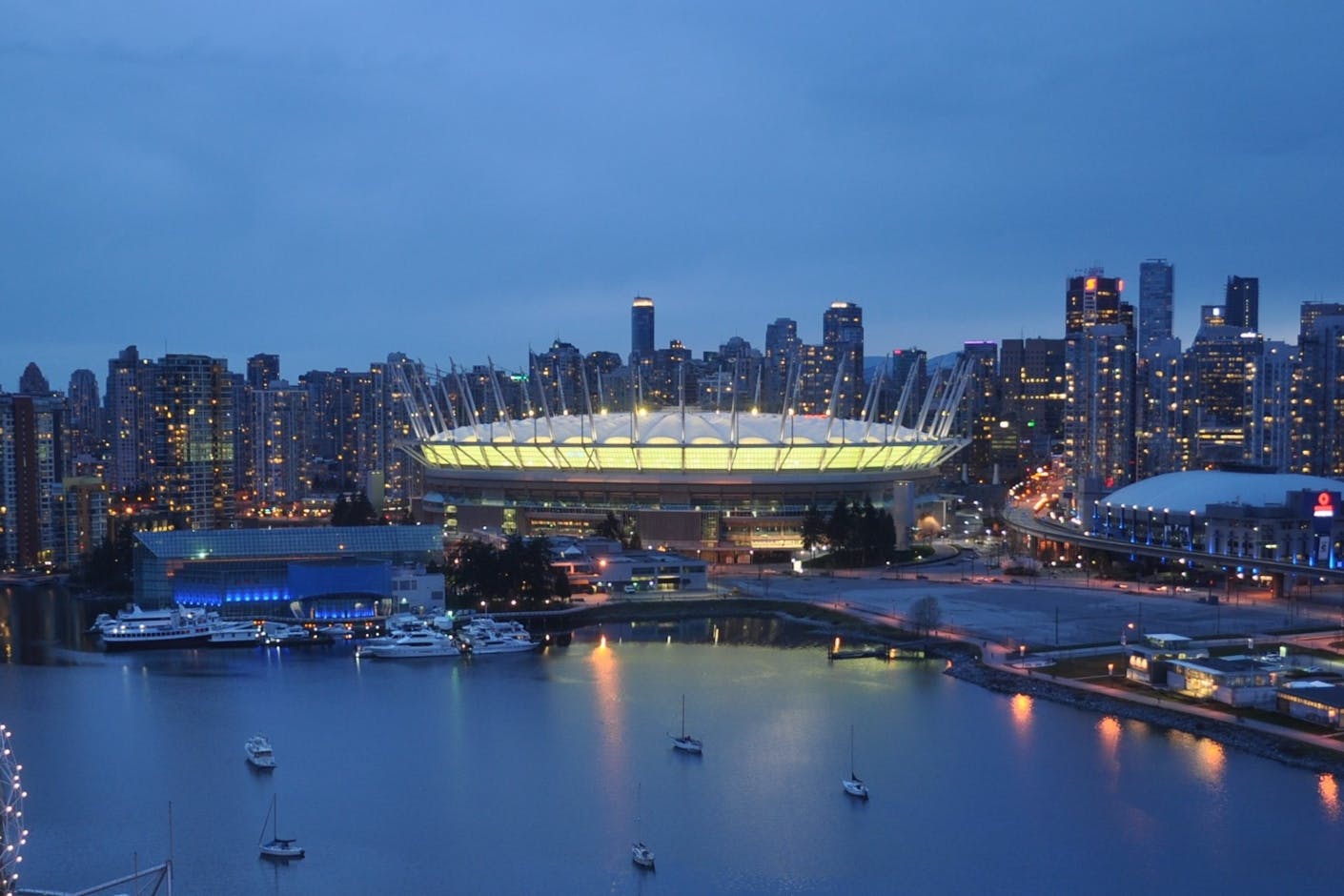 February 26th - Pink for Pink Shirt Day
February 27th - Pink, Green & Blue in advance of Rare Disease Day (February 29th)
To learn more or to submit a lighting request, visit https://bit.ly/2EI6LDw.