First responders train high above the field at BC Place
January 9th, 2020
Several members of the Canadian Heavy Urban Search and Rescue team are completing unique training exercises at the stadium this week, including rappelling from 200 feet above the field.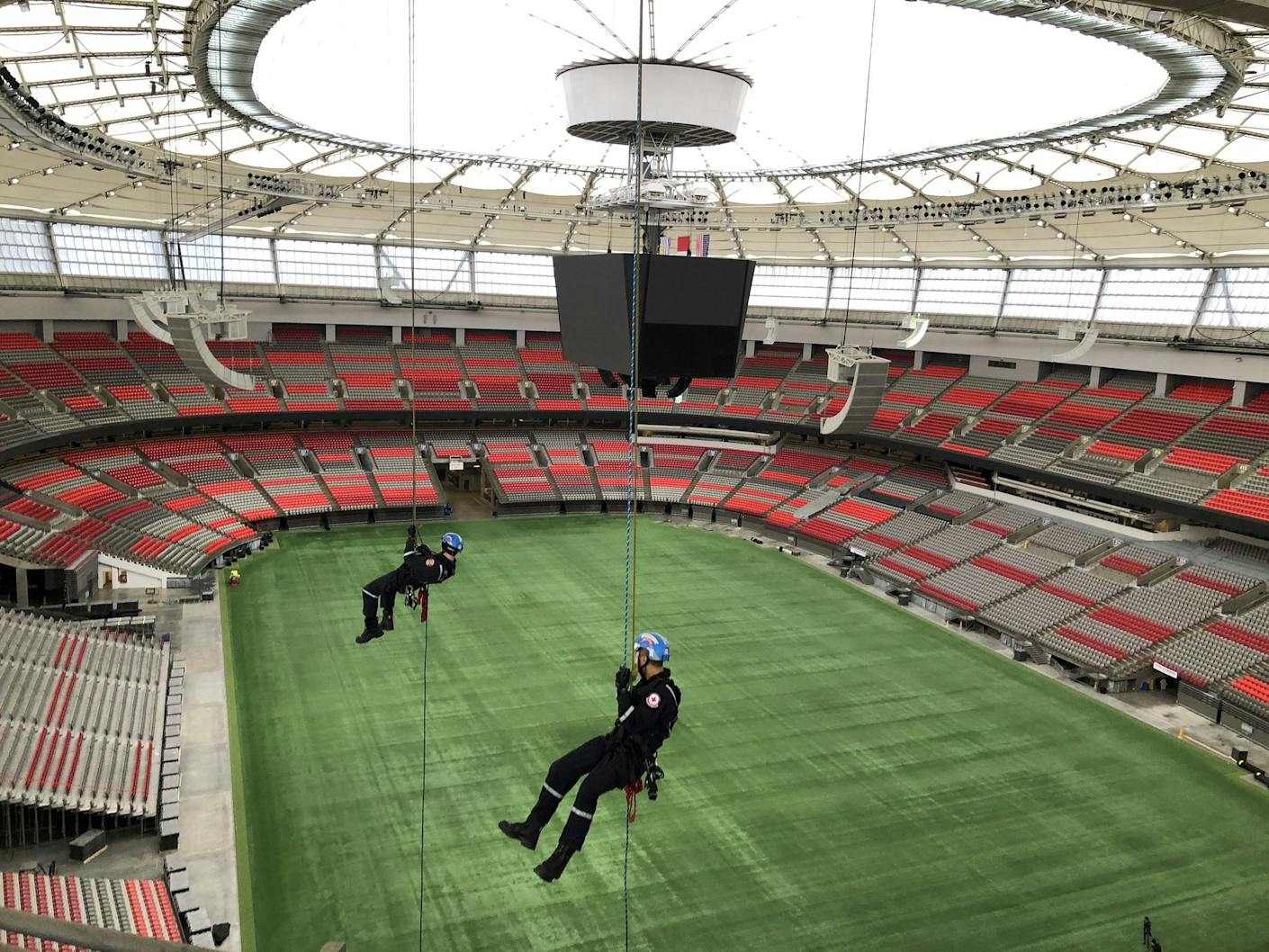 Urban Search and Rescue (USAR) refers to technical search and rescue skills used in the event of a disaster. These specialized skills play a critical role in a variety of emergency situations, including urban building collapses, mudslides, flooding, and forest fires, among other disasters.
Heavy Urban Search and Rescue (HUSAR) is the most technically specialized form of USAR. HUSAR Task Forces are interdisciplinary teams comprised of specialists from across the emergency response spectrum. Capabilities include search and rescue, communications, logistics, emergency medical assistance, technical and canine search, and structural assessment.
"BC Place provides a safe space to train for manoeuvres such as an inverted descent, where a team member rappels down to an area while upside down. Part of our core skill set as members of the HUSAR team is rope rescue work, working from height, so this venue offers us the ability to do that," says Clint Clarke, Training Officer with Vancouver Fire and Rescue Services.
The task force training at the stadium is made up of members from the Vancouver Police Department, Vancouver Fire Rescue Services, BC Ambulance, Canadian Armed Forces, as well as other city departments. The team is deployable around the world to countries in time of need, typically after a catastrophic event.
To learn more, visit www.publicsafety.gc.ca