Employee Spotlight: Kate Harris, Supervisor of Team Central & Special Projects
November 19th, 2019
Each month, our "Employee Spotlight" series showcases the dedicated British Columbians working behind-the-scenes at Canada's premier stadium. This month, we chat with Kate Harris, Supervisor of Team Central and Special Projects at BC Place.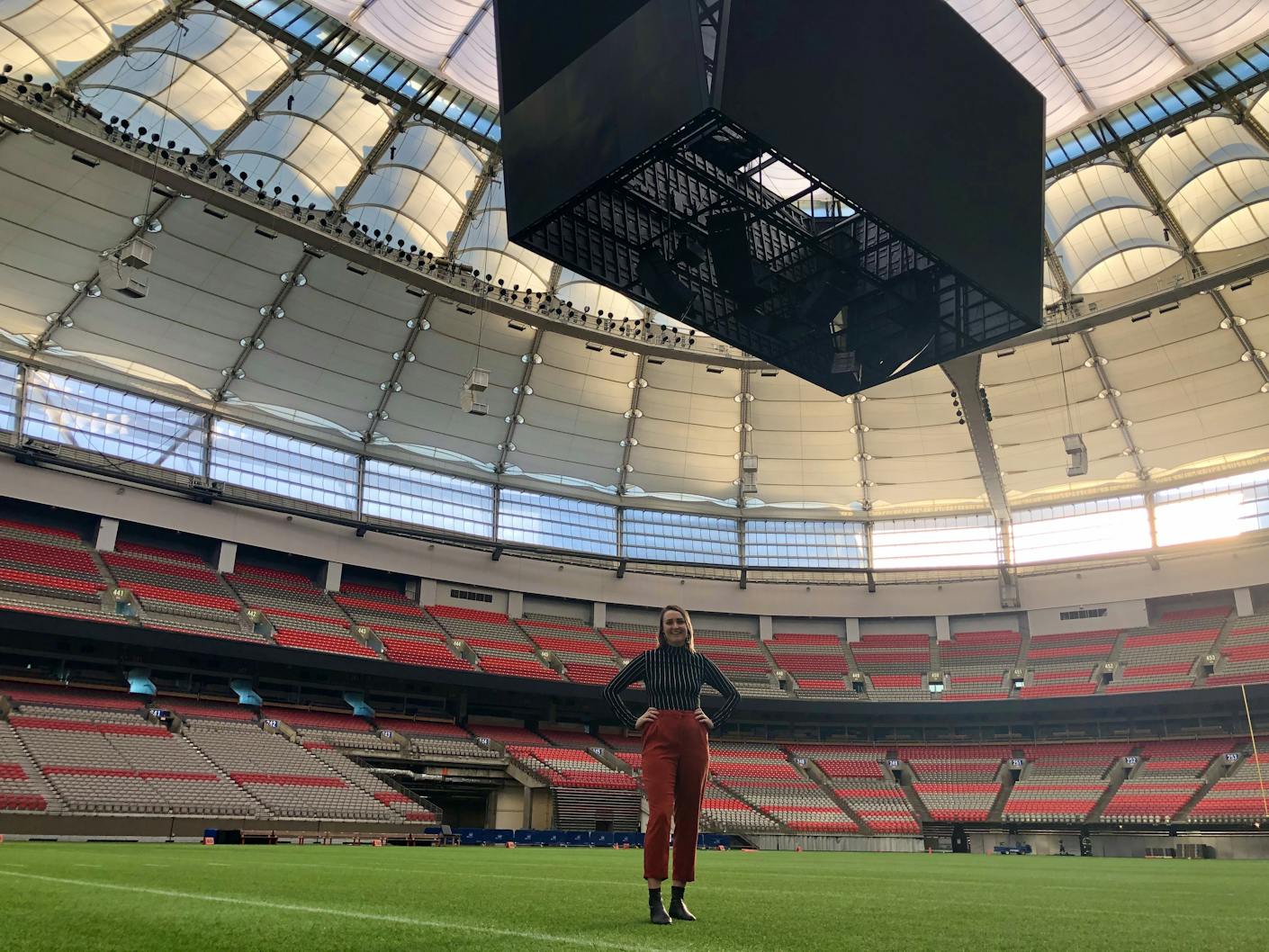 Kate oversees Team Central at the stadium, which is the main hub where event day staff meet and gather resources, like a uniform or radio, for their shift. Kate's team is also responsible for scheduling hundreds of people across several different departments.
What led you to working at BC Place?
"I've always been drawn to 'event life'. I love working towards something larger than myself and being a part of a team with a common goal. Having previously worked on the Pan American Games in Toronto and the Commonwealth Games in Australia, I learned the complexity of having multiple departments come together for an event. There is so much relationship building between people and departments that takes place behind the scenes."
Teamwork is one of our organization's values - why do think this is so important?
"BC Place is a massive facility and so are the events we host. The success of our events is dependent on all the pieces of the puzzle coming together; I'm a small piece but I know my role helps complete the puzzle. This is not an independent job. You cannot be successful in your role without the support of others. The people who work here truly are the heartbeat of this building."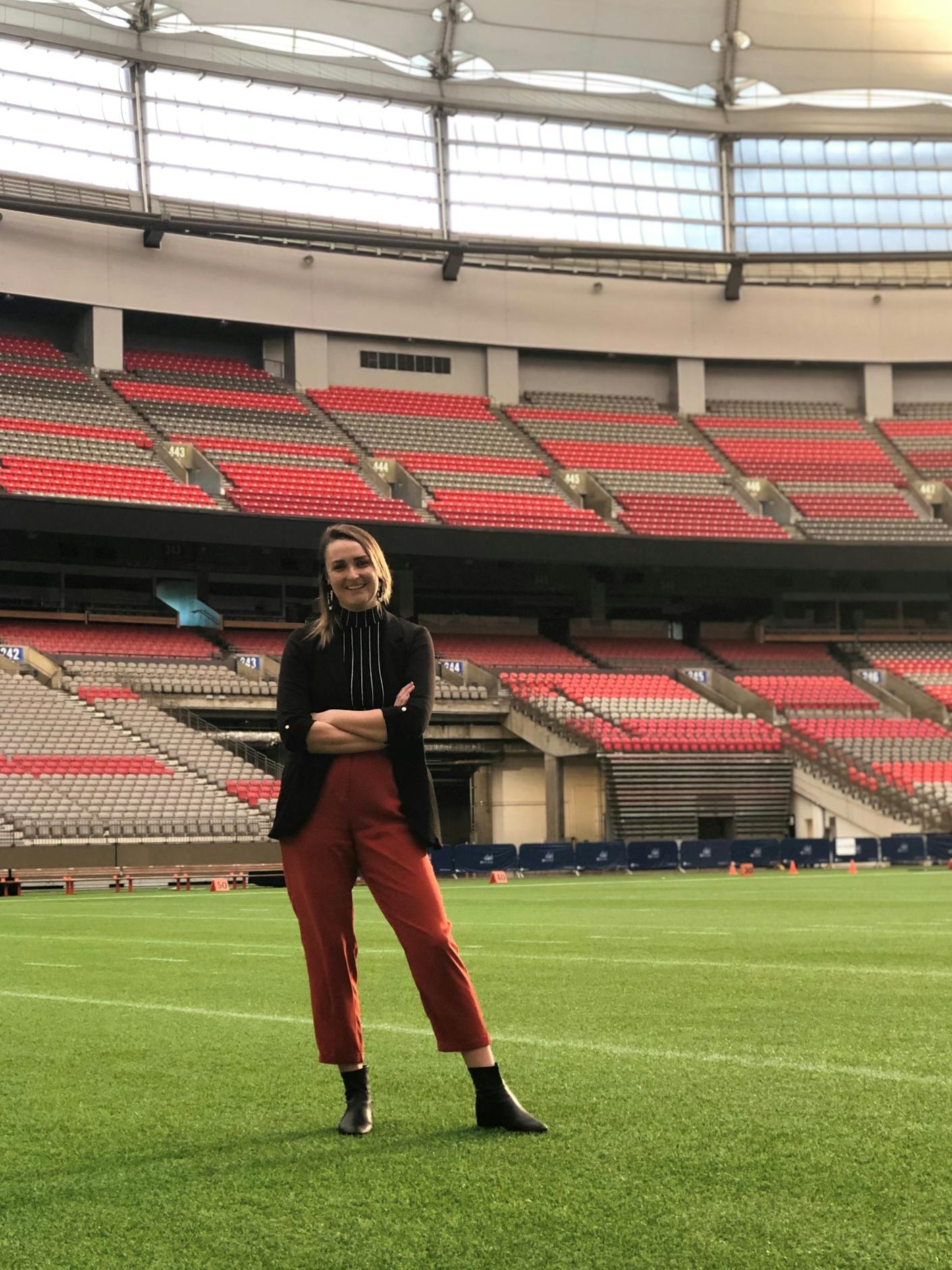 What is something people may not know about the team at BC Place?
"I think the diversity of our team makes us a strong team. The people I work alongside come from all different backgrounds and walks of life, yet we're able to unite to achieve a common goal. It always strikes me how passionate people are about working here. They recognize BC Place as an icon in British Columbia and are proud to call it a second home. For me, it's important to foster a positive and inclusive environment in Team Central because we are the first and last point of contact for event day staff at the stadium. Their interaction with our team can dictate their attitude for the rest of their shift or even day."
Are there any challenges you encounter in your role?
"One of the biggest challenges is how huge the domino effect can be when you're looking at changing even just one thing. It makes the scope of our projects that much larger. Every thing you do has a ripple effect because all of the departments at BC Place are so interconnected."
What stands out as something you're proud of when you tell people you work at BC Place?
"I'm really proud to work for a facility with several female executives. It's refreshing to be in an environment with strong female leaders who support fresh ideas and offer room to grow and learn."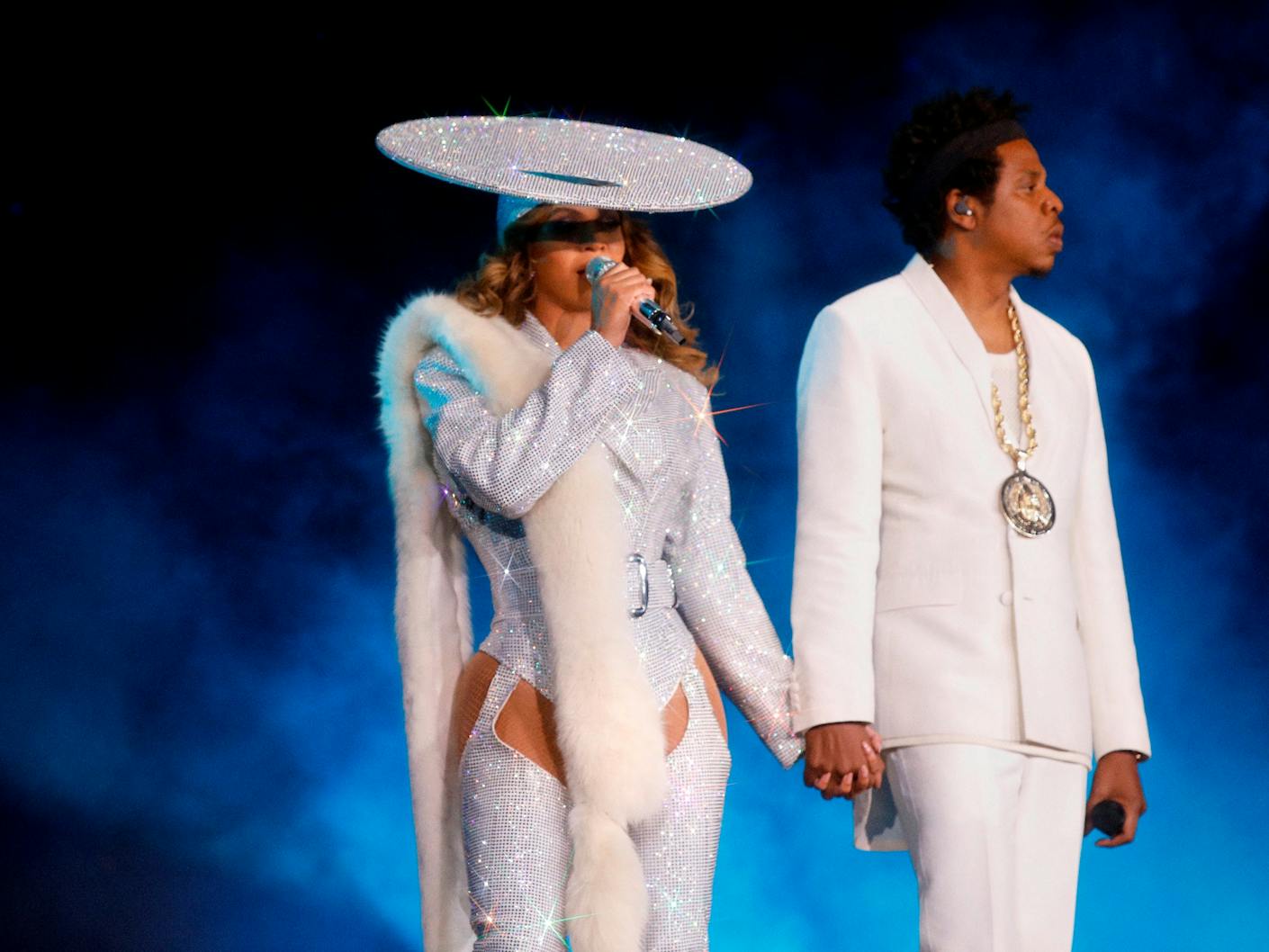 Is there a favourite event at the stadium that you've been a part of?
"I loved Beyoncé and Jay-Z's OTR II tour last year because I'm a huge Beyoncé fan. It was fascinating to see just how big the production was. I enjoy sporting events too, particularly BC Lions games because I'm from Hamilton which is a big CFL town, but concerts are always really amazing here. There is something so special about being in the middle of a 40,000 plus crowd and hearing everyone signing along in unison. It gives me chills to know I played a small role in making that moment happen."
To learn more or to join the team at BC Place, visit our Careers Page.