Food Feature: Boom Kitchen Nachos
September 16th, 2019
Nachos are a staple at stadiums across North America but not all versions hit it out of the park with fans. So what makes BC Place's nachos from Boom Kitchen stand out? As Executive Chef Will Tse from Centerplate explains, the secret is in the sauce.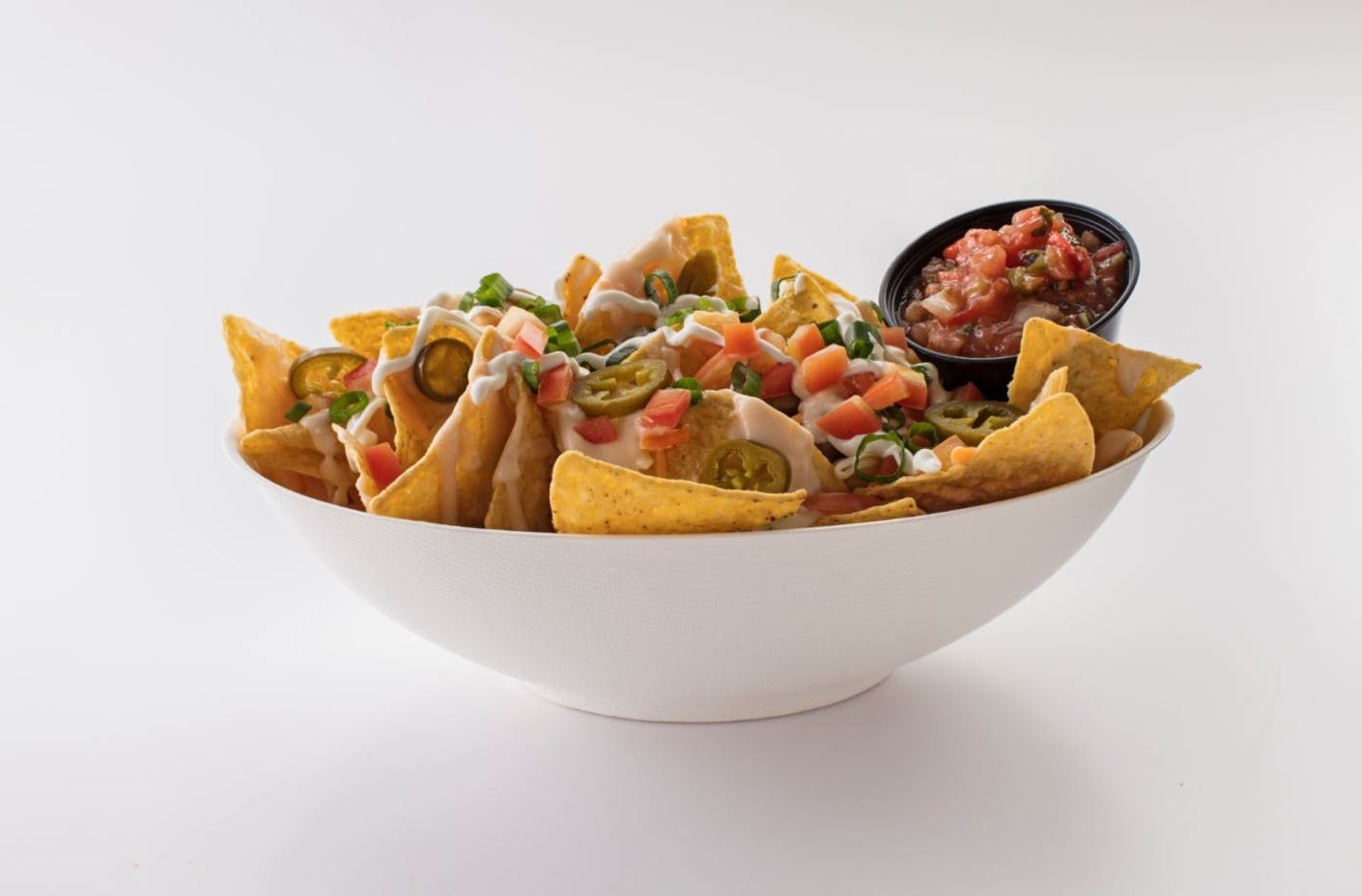 "Most stadiums use a cheese sauce out of a bag, the fluorescent stuff, for their nachos. We actually craft our sauce from scratch using three cheeses, including an applewood smoked cheddar. We also include roasted garlic, as well as truffle oil in our mixture. This is what sets us apart and makes our nachos rich in flavour."
This one of a kind house-made cheese sauce tops crispy yellow tortilla chips, along with green onions, jalapeños, crème fraîche and salsa fresca to make the perfect nacho offering for guests.
Boom Kitchen Nachos are available at Boom Kitchen - sections 210 & 244.
Click here to view a full list of BC Place food and beverage options.