BC Place welcomes hardworking canines for specialized training
September 13th, 2019
BC Place was pleased to welcome members of the Transit Police Dog Service Unit to the stadium this week for a series of important training exercises. Meet Scout, Blaze, Silver, Kona, Diesel and their handlers! This group will be heading to New York soon to instruct and train the team with NYPD's Transit Canine Unit.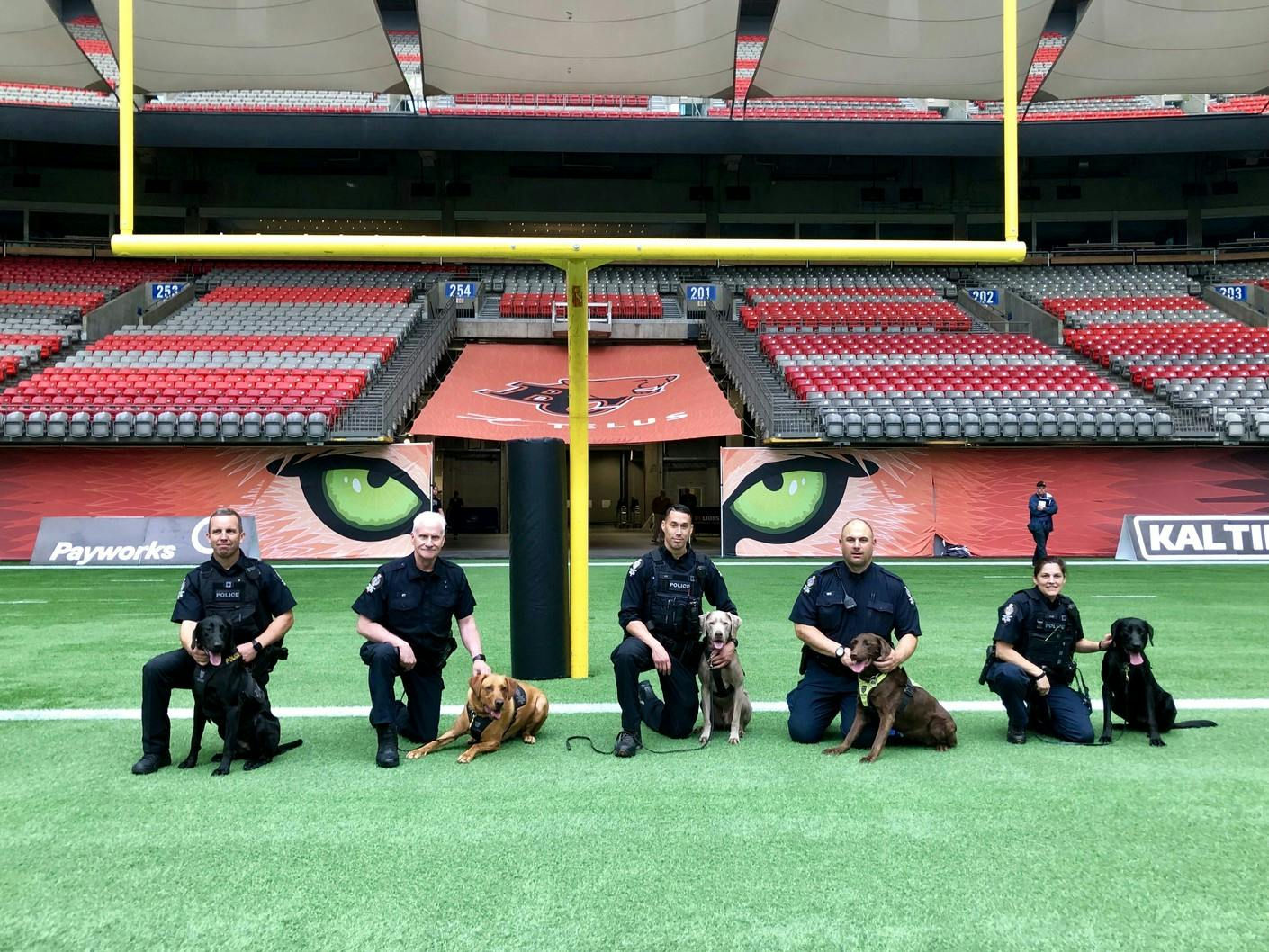 About Transit Police Dog Service
With 220 million scent receptors in their nose, dogs have a keen sense of smell that allows them to quickly determine the presence or absence of scents given off by explosive materials. Metro Vancouver Transit Police has harnessed this unique ability since 2010, when the Transit Police Dog Service was introduced for counter-terrorism purposes. Given that terrorist attacks have targeted transportation networks in recent years, system resiliency is a Transit Police priority.
Click here for more information about the Transit Police Dog Service Unit.