Food Feature: Chicken and Waffle Sandwich
May 28th, 2019
Chicken and waffles is a culinary match made in heaven. It can be tough to find the combination at many restaurants, let alone a stadium, however that is not the case at BC Place. The Chicken and Waffle Sandwich from Beast on Fire features Liege waffle, roasted chicken thigh, chipotle mayo, arugula and cheddar cheese, served with kettle chips.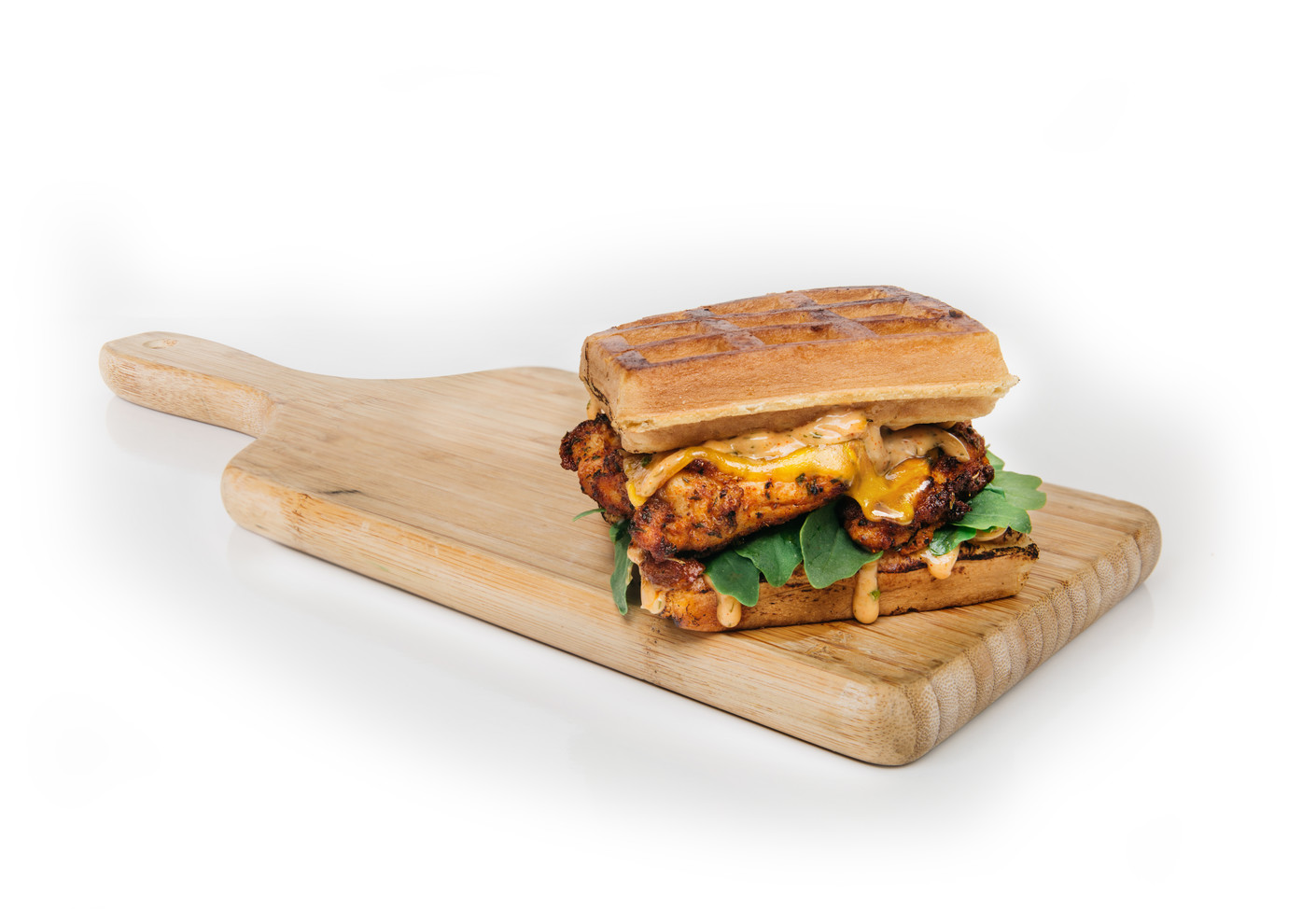 So what inspired this delicious plate? Chef Will Tse from Centerplate was influenced by his own taste preferences.
"Everyone does a regular chicken burger, but I have always loved the contrast of chicken and sweet waffles. Who doesn't like savory, salty, sweet and a little bit of heat? I thought I would do it a little differently than the classic fried chicken and waffles by starting with a grilled marinated chicken thigh with a toasted Belgian-style waffle, then adding the pepperiness from arugula and a bit of heat from the chipotle sauce. It's a dish to tantalize all your taste buds!"
When it comes to new culinary creations, the Centerplate crew is always thinking outside the box, without losing a local connection.
"I have always looked at the stadium as one big building with over 50 different outlets, instead of one food outlet. When it comes to food, I like to look at it from a global standpoint. Vancouver is such a melting pot of cultures so why not tap into that? Flavors, bold yet simple. Dishes that are familiar with a twist. Everyone does burgers, hot dogs and chicken fingers."
Chef Will credits his team with helping him push the boundaries of traditional stadium food.
"I look at food as an expression of not just me, but my team as well, and Vancouver as a whole. We like to push the envelope. The food has to be unique, yet familiar. I like to create dishes that have a stadium-feel but they're not your conventional fare. New ideas and new creations with local products."
The Chicken and Waffle Sandwich is available at Beast On Fire - sections 217 & 236.
Click here to view a full list of BC Place food and beverage options.