HSBC Canada Sevens: Building lasting legacies in B.C. communities
March 6th, 2019
As one of the top destinations on the World Rugby Sevens Series circuit, Canada Sevens' legacy is focused on growing the game of rugby in Canada. The organization and its partners' focus for legacy planning includes engaging with local youth throughout the year to introduce them or re-engage them with the sport of rugby.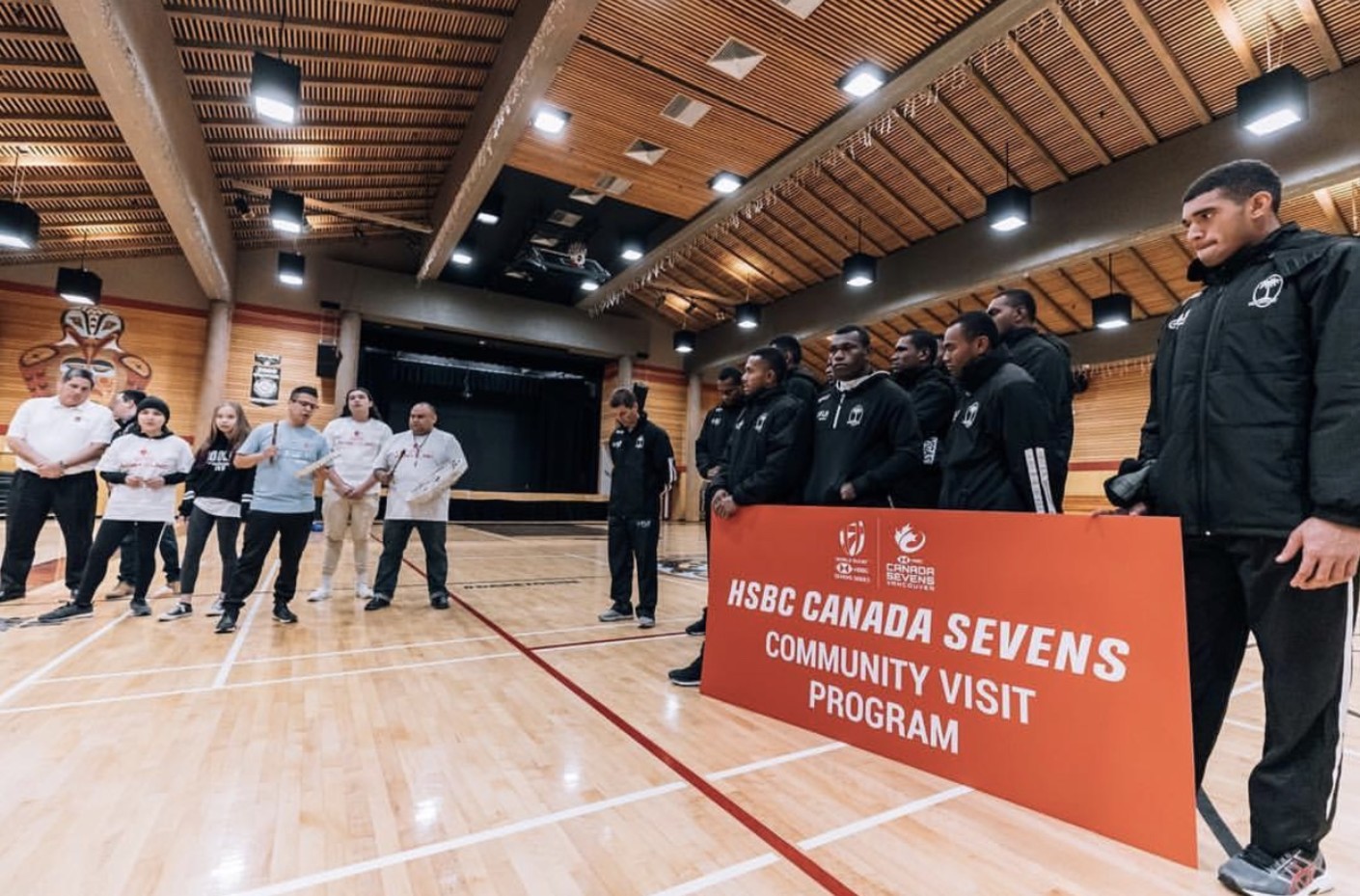 In an effort to do this, Canada Sevens launched the Community Visit Program with the purpose to connect local schools and First Nations groups with one of the visiting teams during their stay in Vancouver. Each group receives a visit from the team where youth are able to experience skill-sessions, rugby Q&A and for some youth, pick up a rugby ball for the first time! The Community Visit Program is vital to the legacy of the Canada Sevens, enabling the game of rugby to grow and leave a lasting impression here in Vancouver.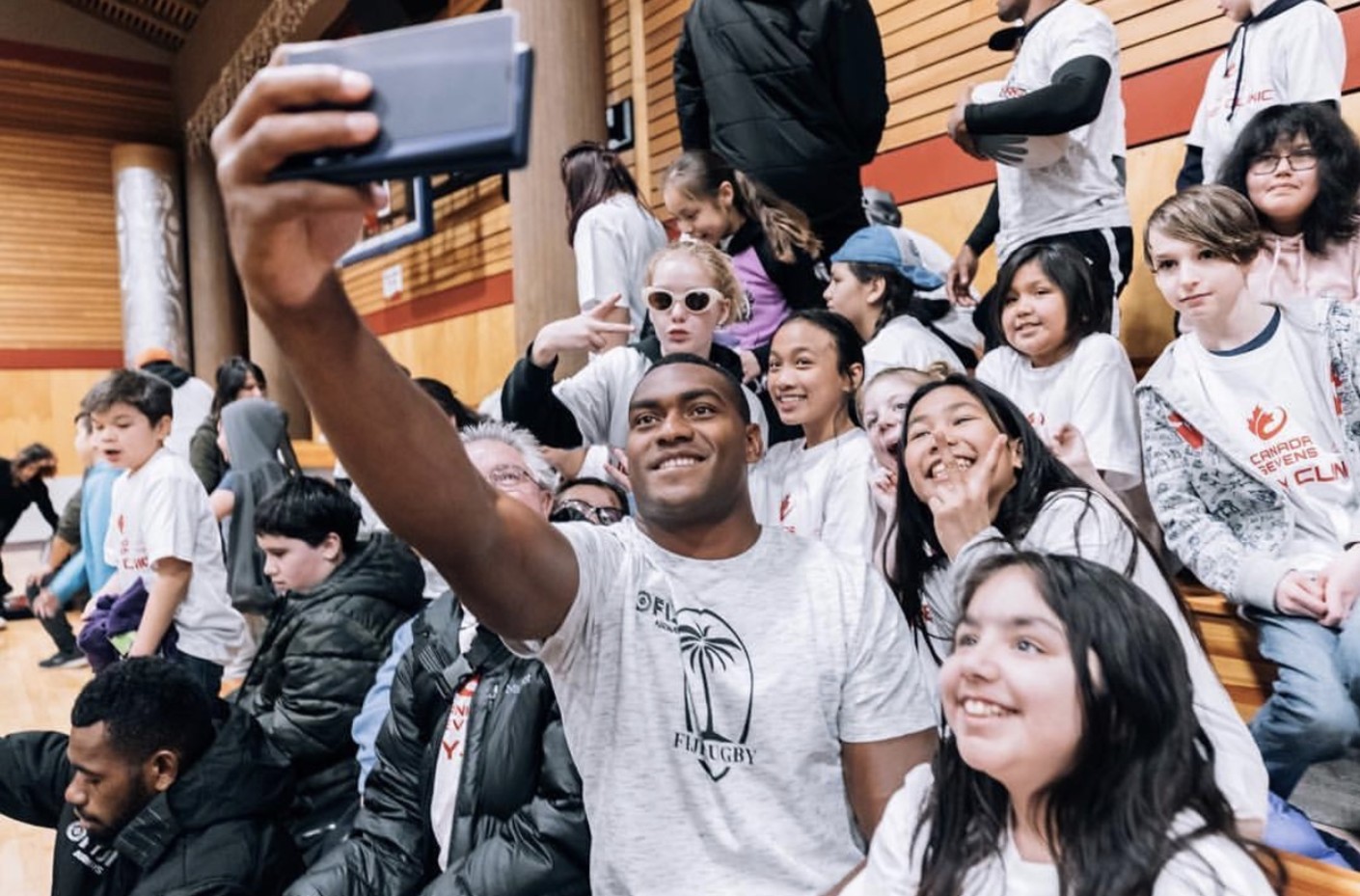 "The award-winning HSBC Canada Sevens continues to be an incredible success story for British Columbia, providing a boost to B.C. businesses and creating lasting legacies for our local communities," said Ken Cretney, President & CEO, PavCo. "We are thrilled to have the opportunity to showcase this signature event at Canada's home stadium for another four years."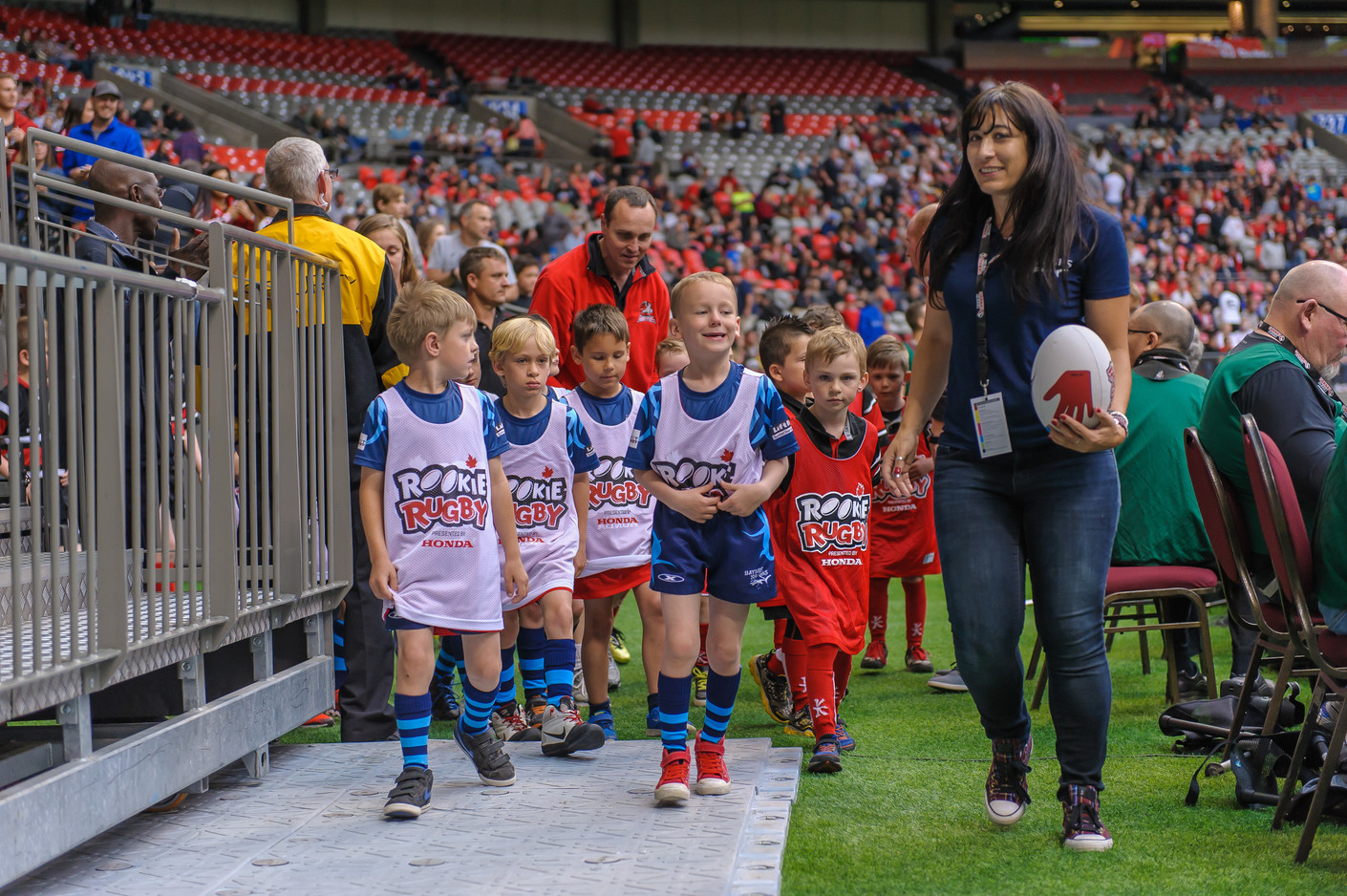 In addition to the Community Visit Program, events such as the HSBC Rookie Rugby Jamboree engages approximately 400 boys and girls from B.C. in a fun and interactive skills clinic. The Jamboree serves as a catalyst for a large-scale Rookie Rugby celebration, while introducing youth to the sport of rugby as part of Rugby Canada's investment in growing the sport in Canada. Furthermore, close to 100 B.C. kids also are given the opportunity to show off their skills and create lasting memories by competing in a mini-tournament during the HSBC Canada Sevens at BC Place.
With the tournament now in its fourth year, these initiatives led by Canada Sevens and their partners continue to help develop the sport of rugby while also creating powerful legacies in our province.