BC Place helps "Lights of Hope" shine
December 12th, 2018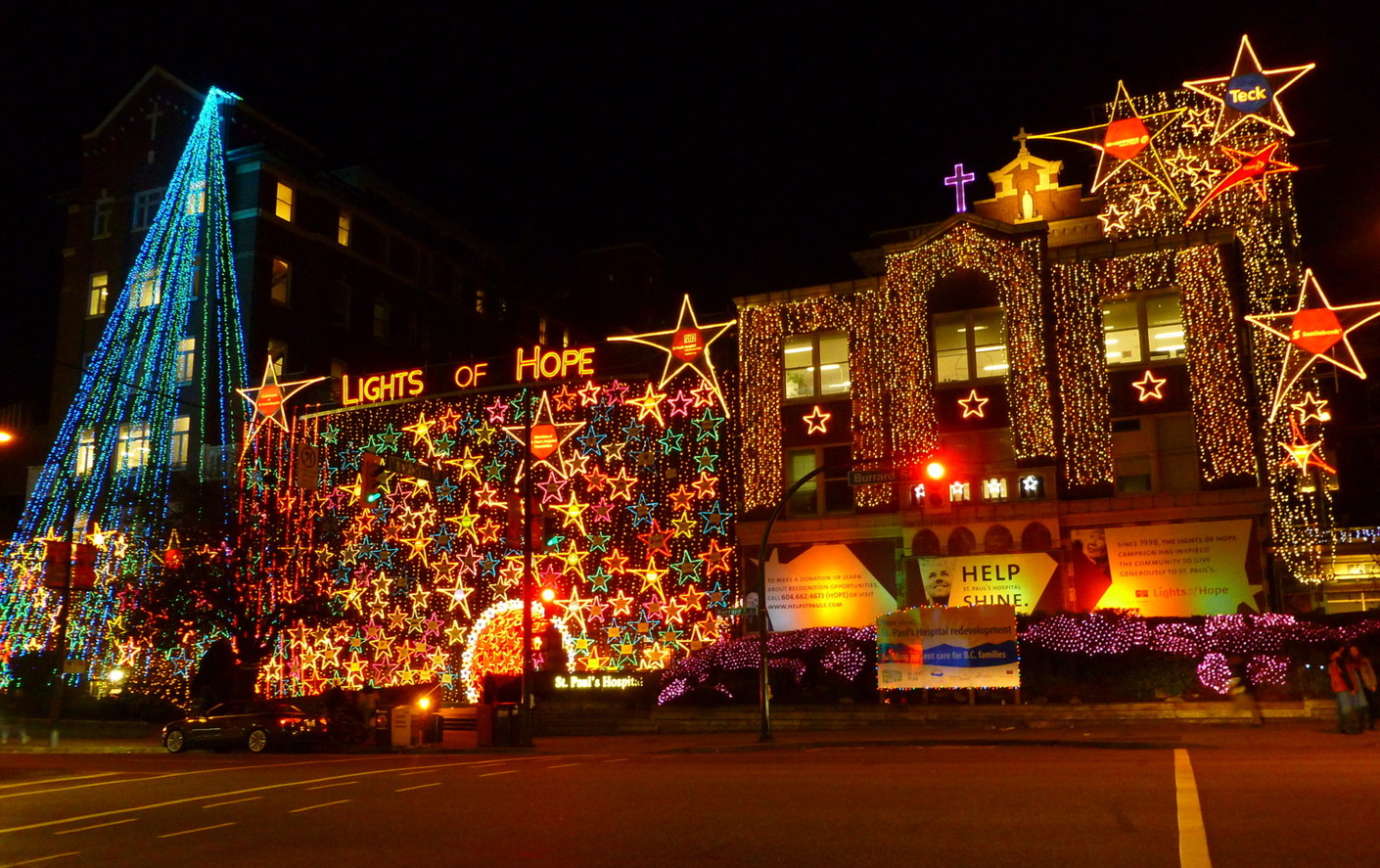 WHAT IS LIGHTS OF HOPE?
The St. Paul's Hospital Foundation's "Lights of Hope" is an annual fundraising campaign to raise money for patient care, research and equipment at St. Paul's Hospital. The campaign has raised over $34 million for the Foundation over the past 20 years, including an incredible $3.1 million in 2017. The dazzling display has turned into an annual tradition which brings thousands of visitors to downtown Vancouver throughout the holiday season.
BC PLACE'S INVOLVEMENT
Dozens of Lights of Hope volunteers descended upon BC Place back in September, using the stadium's vast open spaces to untangle and organize more than 10 kilometres of lights. The gigantic display takes over 6 weeks to construct, featuring over 100,000 bulbs and other donated materials. BC Place is proud to support this community initiative by donating a space for the campaign volunteers to work on the displays!
THE LIGHTS OF HOPE CELEBRATION
When: Now through January 8th, 2019
Where: St Paul's Hospital, 1081 Burrard Street
FOLLOW THE CAMPAIGN
Twitter: @HelpStPauls and #LightsOfHope
Facebook: St. Paul's Foundation
For more information or to donate, visit www.lightsofhope.helpstpauls.com