Lions set to defend the den against Eskimos
October 14th, 2018
Join us as the Lions take on the Edmonton Eskimos this Friday, October 19th at 7:00PM! The fun kicks off with their famous "Tailgate Party" starting at 5:00PM.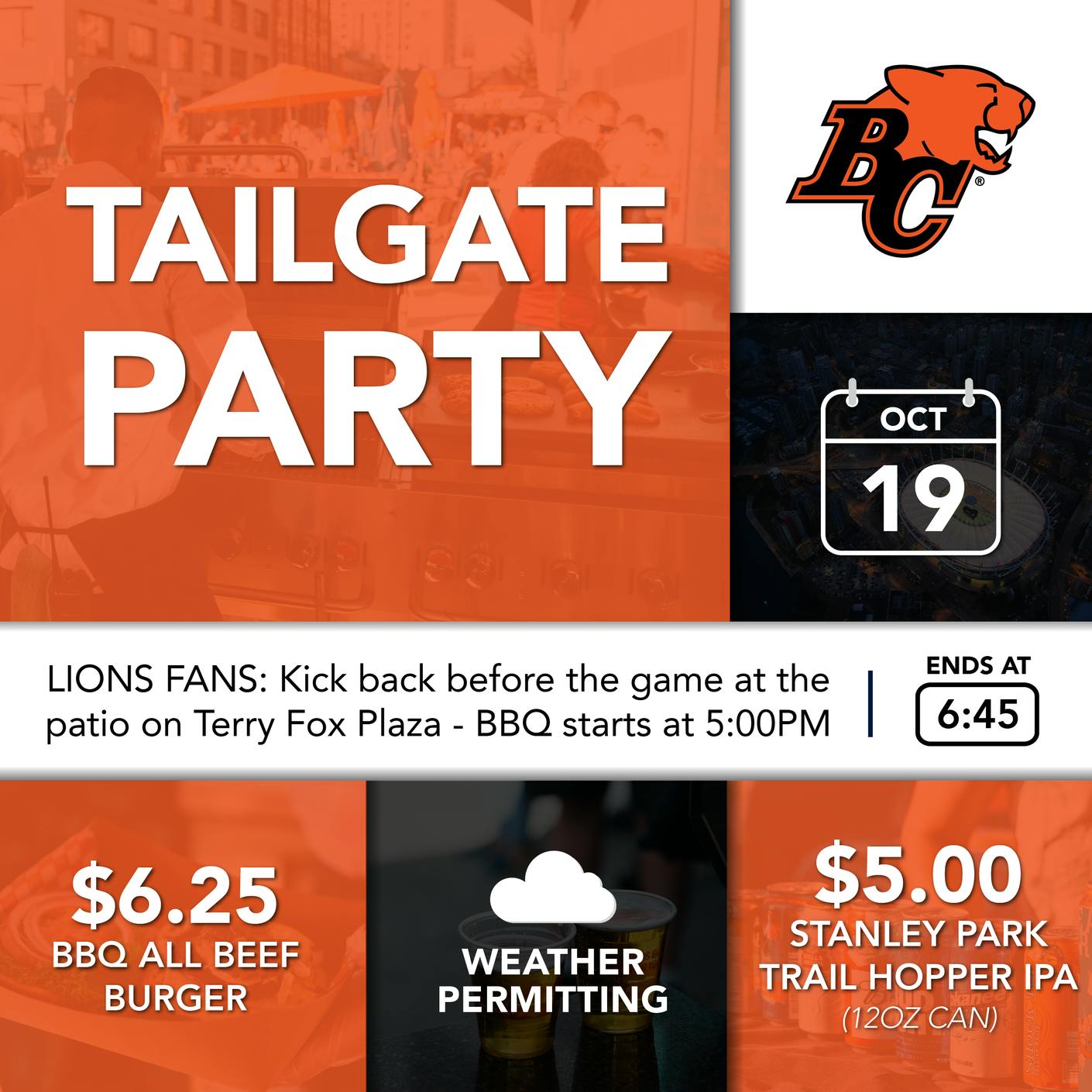 The best tailgate party in Vancouver kicks off at 5:00PM on Terry Fox Plaza (weather permitting) where we will be serving $6.25 house-made all beef burgers and Stanley Park Trail Hopper IPA 12oz cans for just $5.00.
After the Tailgate Party, head inside BC Place for some delicious food and drink specials – served until 6:30PM.
We hope to see you there!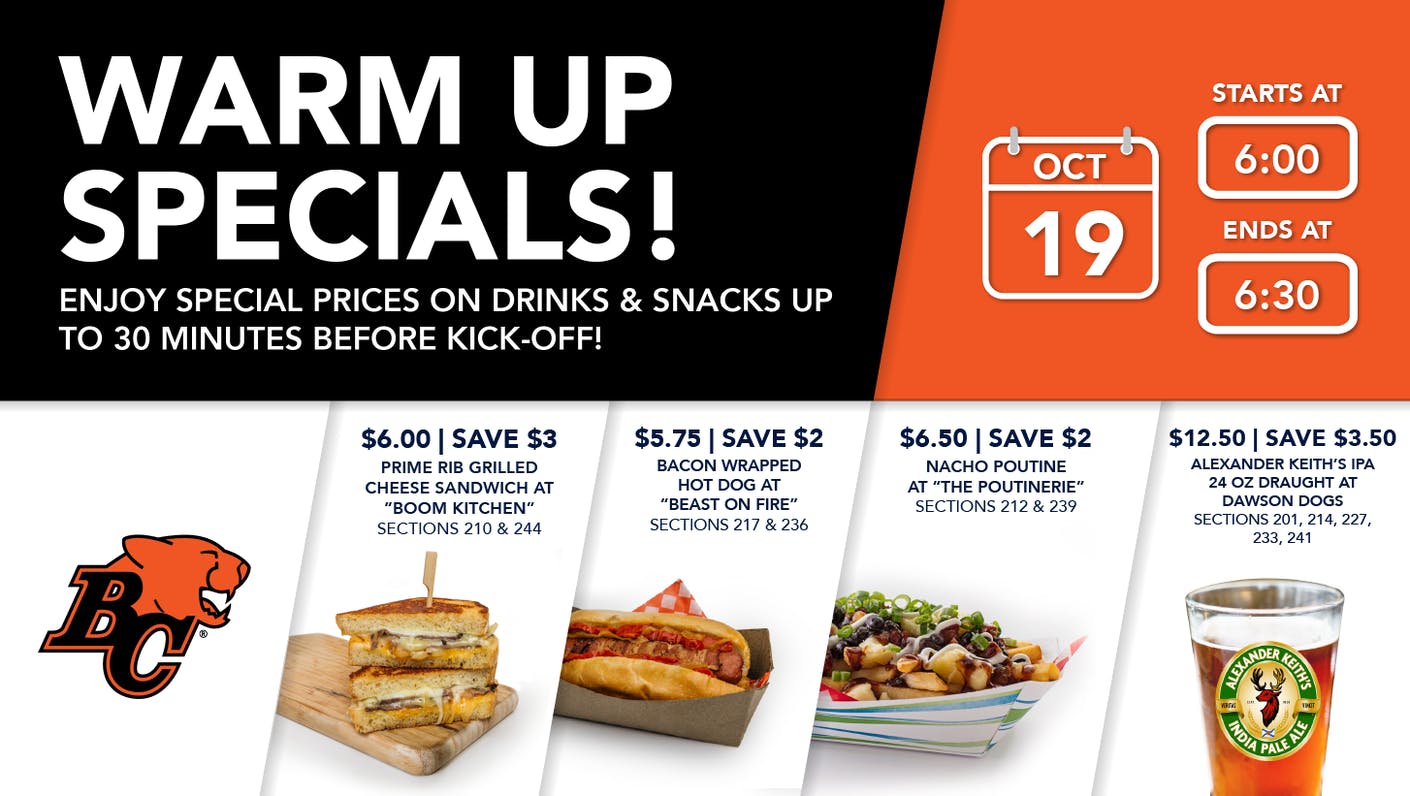 BC Lions Warm Up Specials - Friday October 19th, 2018 6:00PM - 6:30PM
$3 OFF PRIME RIB GRILLED CHEESE SANDWICH!
Kick Off Special $6.00 | reg. $9.00
Prime Rib, smoke cheddar, aged cheddar, provolone, French loaf .
Available at BOOM! Kitchen, sections 210 and 244
$2 OFF BACON WRAPPED HOT DOG!
Kick Off Special $5.75 | reg. $7.75
Double smoked bacon, all beef hot dog, caramelized onion and pepper, served on a pretzel bun.
Available at Beast on Fire, sections 217 and 236
$2 OFF NACHO POUTINE!
Kick Off Special $6.50 | reg. $8.50
Poutine with black beans, salsa fresca, cheese curds and sour cream.
Available at The Poutinerie, sections 212 and 239
$3.50 OFF ALEXANDER KEITH'S IPA 24oz DRAUGHT BEER!
Kick Off Special $12.50 | reg. $16.00
Available at Dawson Dogs, sections 201, 214, 227, 233, 241 and Food Court section 114
$2.75 OFF 1oz RUM HI BALLS!
Kick Off Special $6.00 | reg. $8.75
Available at Stoli Bars section 214, 220, 239, El Jimador Bar section 202, Southwest Lounges & 147 Lounge
$2 OFF CHEESY GARLIC POUTINE!
Kick Off Special $7.25 | reg. $9.25
Our signature garlic fries, Quebec cheese curds, mozzarella, cheddar cheese and house made 3 cheese sauce.
Available exclusively in the Club Lounges and 147 Lounge
Click here for more game day and spectator information.