'Caps battle Sounders in race for the Cascadia Cup
September 12th, 2018
Join us for "the biggest game of the year" as Vancouver Whitecaps FC face Seattle Sounders FC this Saturday, September 15th at 7:00PM! The 'Caps kick off the party with their famous "Party on the Patio" starting at 5:00PM.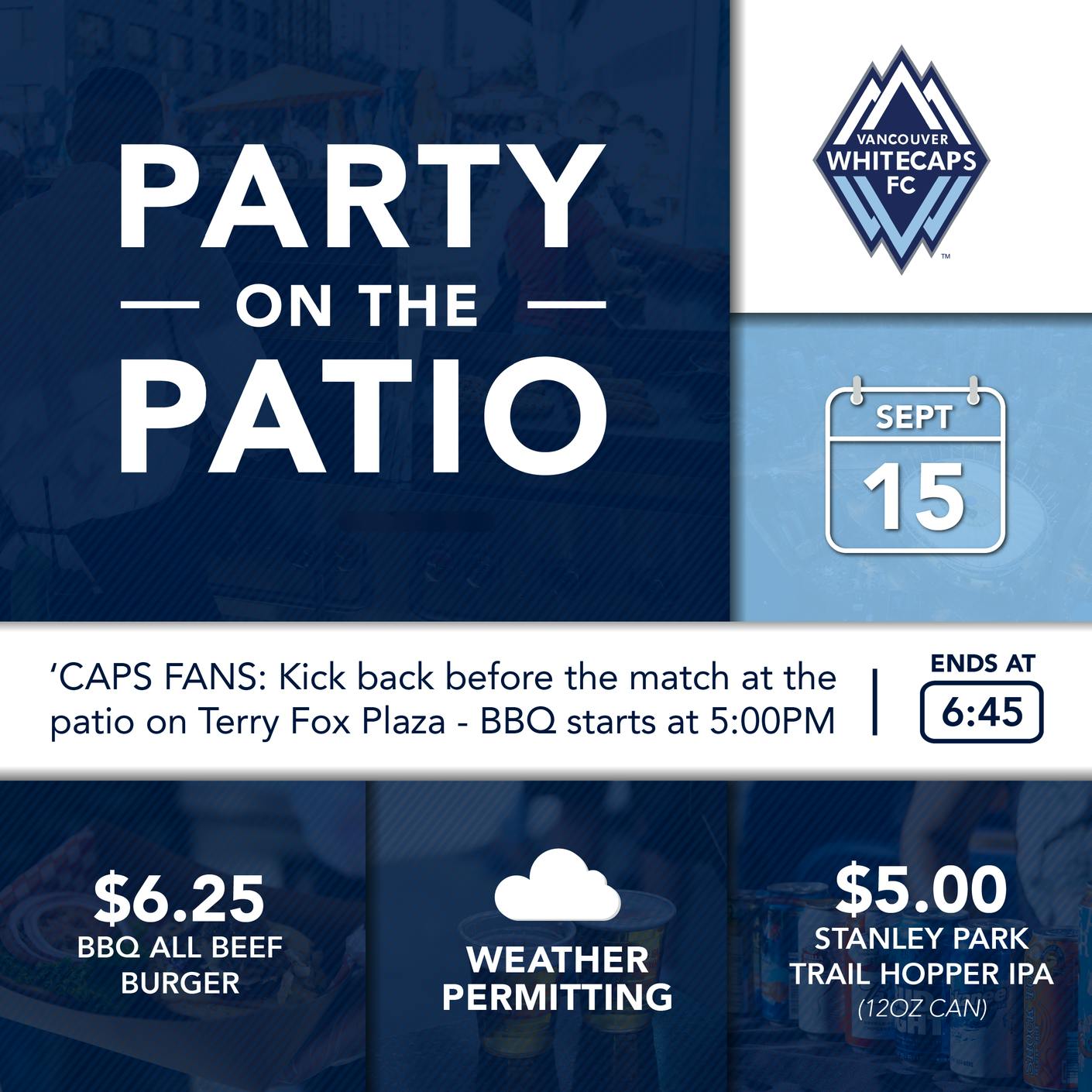 The best patio party in Vancouver kicks off at 5:00PM on Terry Fox Plaza (weather permitting) where we will be serving $6.25 house-made all beef burgers and Stanley Park Trail Hopper IPA 12oz cans for just $5.00.
After the Party on the Patio, head inside BC Place for some delicious food and drink specials – served until 6:30PM.
We hope to see you there!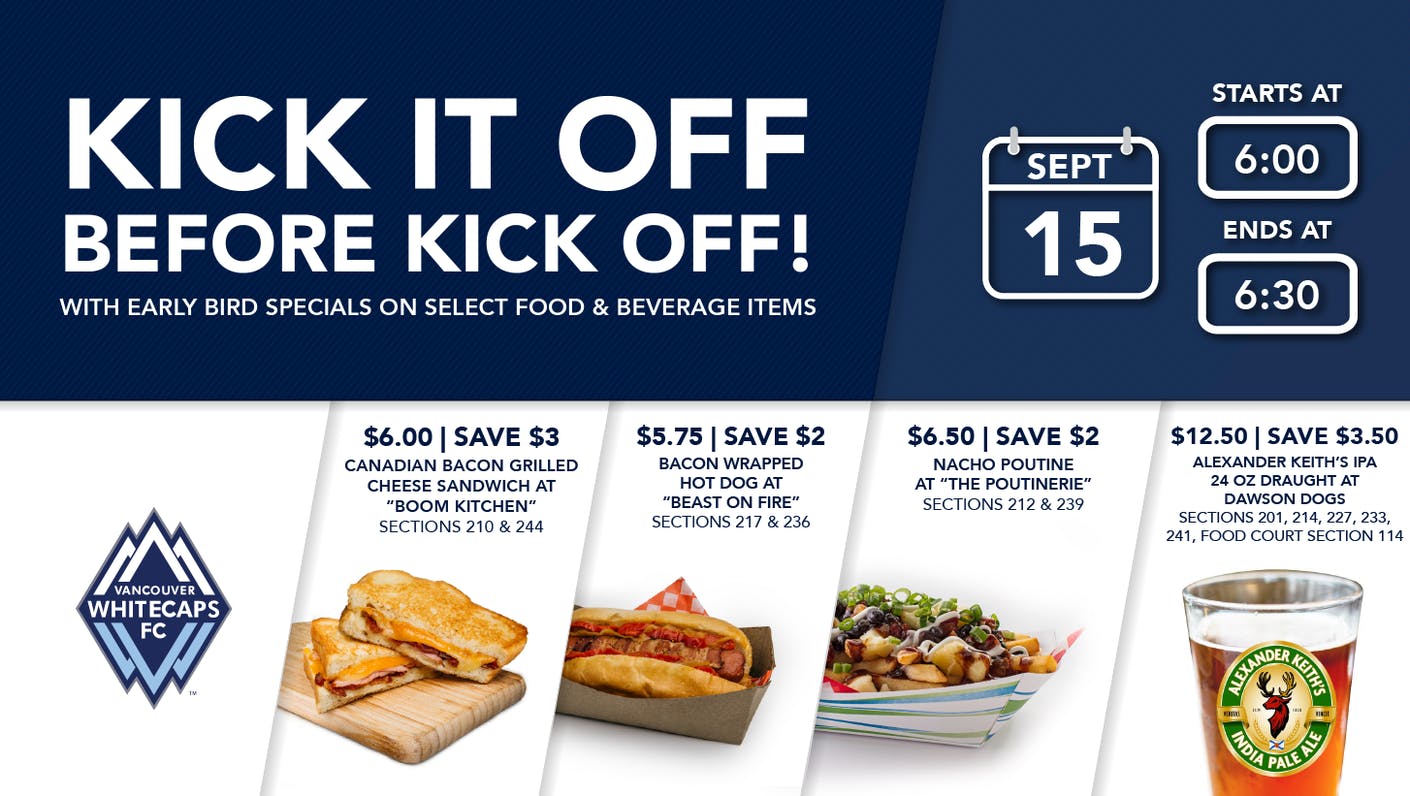 Vancouver Whitecaps Early Bird Specials - Saturday September 15th, 2018 6:00PM - 6:30PM
$3 OFF CANADIAN BACON GRILLED CHEESE SANDWICH!
Kick Off Special $6.00 | reg. $9.00
Canadian back bacon, smoke cheddar, aged cheddar, provolone, French loaf.
Available at BOOM! Kitchen, sections 210 and 244
$2 OFF BACON WRAPPED HOT DOG!
Kick Off Special $5.75 | reg. $7.75
Double smoked bacon, all beef hot dog, caramelized onion and pepper, served on a pretzel bun.
Available at Beast on Fire, sections 217 and 236
$2 OFF NACHO POUTINE!
Kick Off Special $6.50 | reg. $8.50
Poutine with black beans, salsa fresca, cheese curds and sour cream.
Available at The Poutinerie, sections 212 and 239
$3.50 OFF ALEXANDER KEITH'S IPA 24oz DRAUGHT BEER!
Kick Off Special $12.50 | reg. $16.00
Available at Dawson Dogs, sections 201, 214, 227, 233, 241 and Food Court section 114
$2.75 OFF 1oz RUM HI BALLS!
Kick Off Special $6.00 | reg. $8.75
Available at Stoli Bars section 214, 220, 239, El Jimador Bar section 202, Southwest Lounges & 147 Lounge
$2 OFF CHEESY GARLIC POUTINE!
Kick Off Special $7.25 | reg. $9.25
Our signature garlic fries, Quebec cheese curds, mozzarella, cheddar cheese and house made 3 cheese sauce.
Available exclusively in the Club Lounges and 147 Lounge
Click here for more match day and spectator information.