BC Place In The Community
A Community Building that Builds Community
The events and activities hosted at BC Place bring people together to create powerful legacies that enrich the lives of British Columbians. Every year, BC Place supports hundreds of local organizations and not-for-profit societies to help make a meaningful difference in the lives of others - from our local neighbourhoods to our global communities.
As a public facility, BC Place supports communities across B.C. by providing a spectacular venue for a wide range of amateur and youth sporting events, as well as arts and cultural initiatives, including:
The annual BC High School Football Championships 'Subway Bowl'
Ismaili Council of Canada – Diamond Jubilee
Canucks Autism Network Sports Day
The annual Kids Play Foundation soccer tournament
The Vancouver Sun Run
Imamat Day 2018
The Commonwealth Games Baton Relay Celebration
VPD Canine Photo Shoot for BC Cancer + BC Children's Hospital
Movie and Film Shoots
The BC Sports Hall of Fame, located inside BC Place, is the home of sport heritage in British Columbia. With over 27,000 artifacts and 25,000 archival documents in their collection, the Sports Hall houses one of the largest sport-related collections in Canada. The Sports Hall educates and inspires through its unique programs and collections by showcasing outstanding achievements in sport in British Columbia, as well as recognizing those who have contributed to the development of sport in our province.
Northern Lights Display
BC Place is recognized around the world as a landmark of Vancouver's skyline and a place of pride for all British Columbians. The stadium is honoured to be able to help bring awareness to events, charities and non-profit causes that are important to communities in British Columbia. In 2018, the Northern Lights Display lit up for over 100 different initiatives, including the BC Cancer Foundation, World Down Syndrome Day, Autism Awareness, Prostate Cancer Awareness, KidSport BC, Big Brothers and Big Sisters, United Way, World Mental Health Day, Breast Cancer Awareness and World AIDS Day. Please click here to review our criteria and submit a lighting request.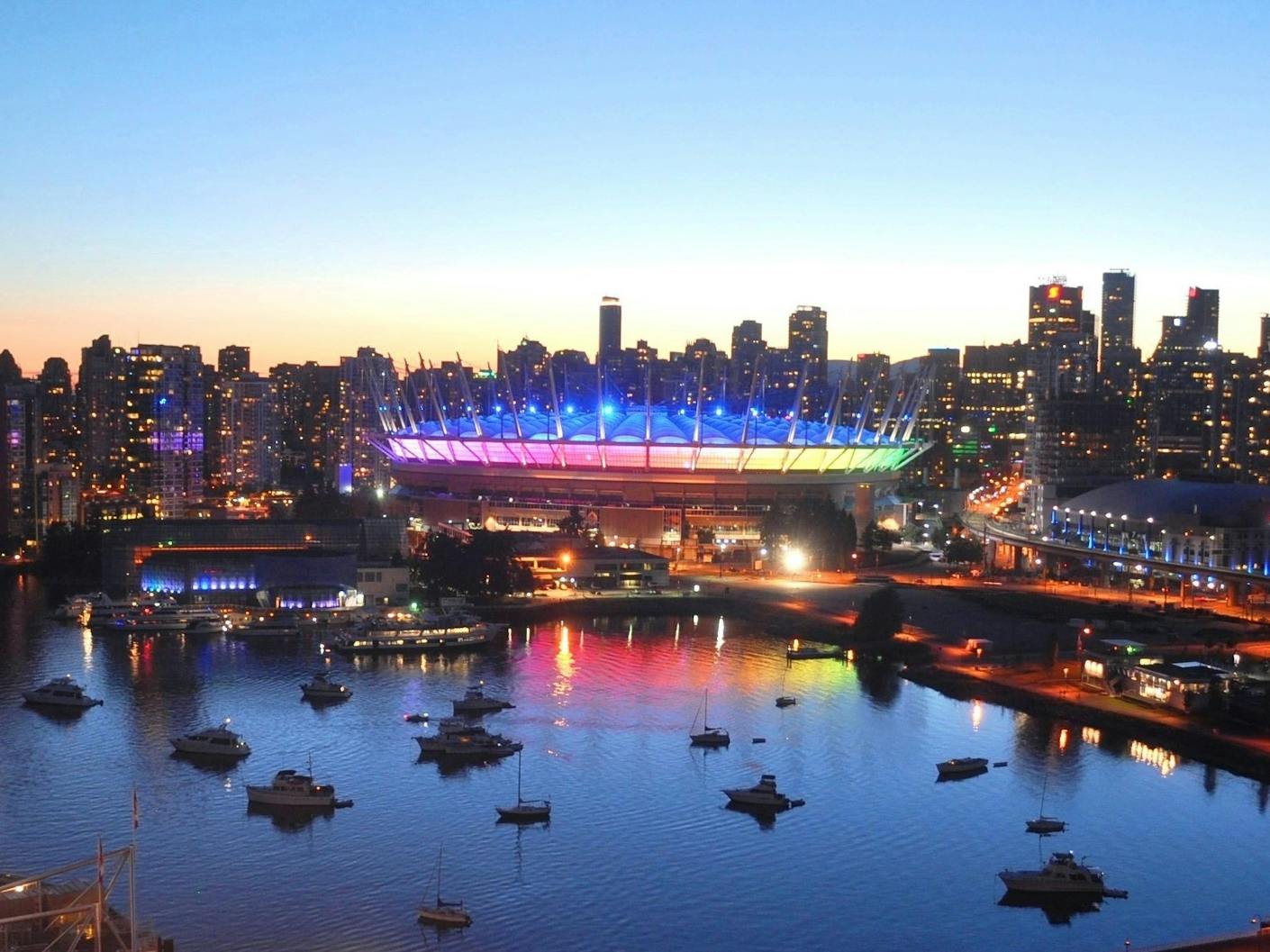 Kids Up Front Vancouver
BC Place is proud to join national organizations to provide children who have been affected by poverty, abuse, illness and disabilities tickets to events at the stadium. Kids Up Front Vancouver works with registered agencies to give these children the opportunity to enrich their life's through fun kid's activities.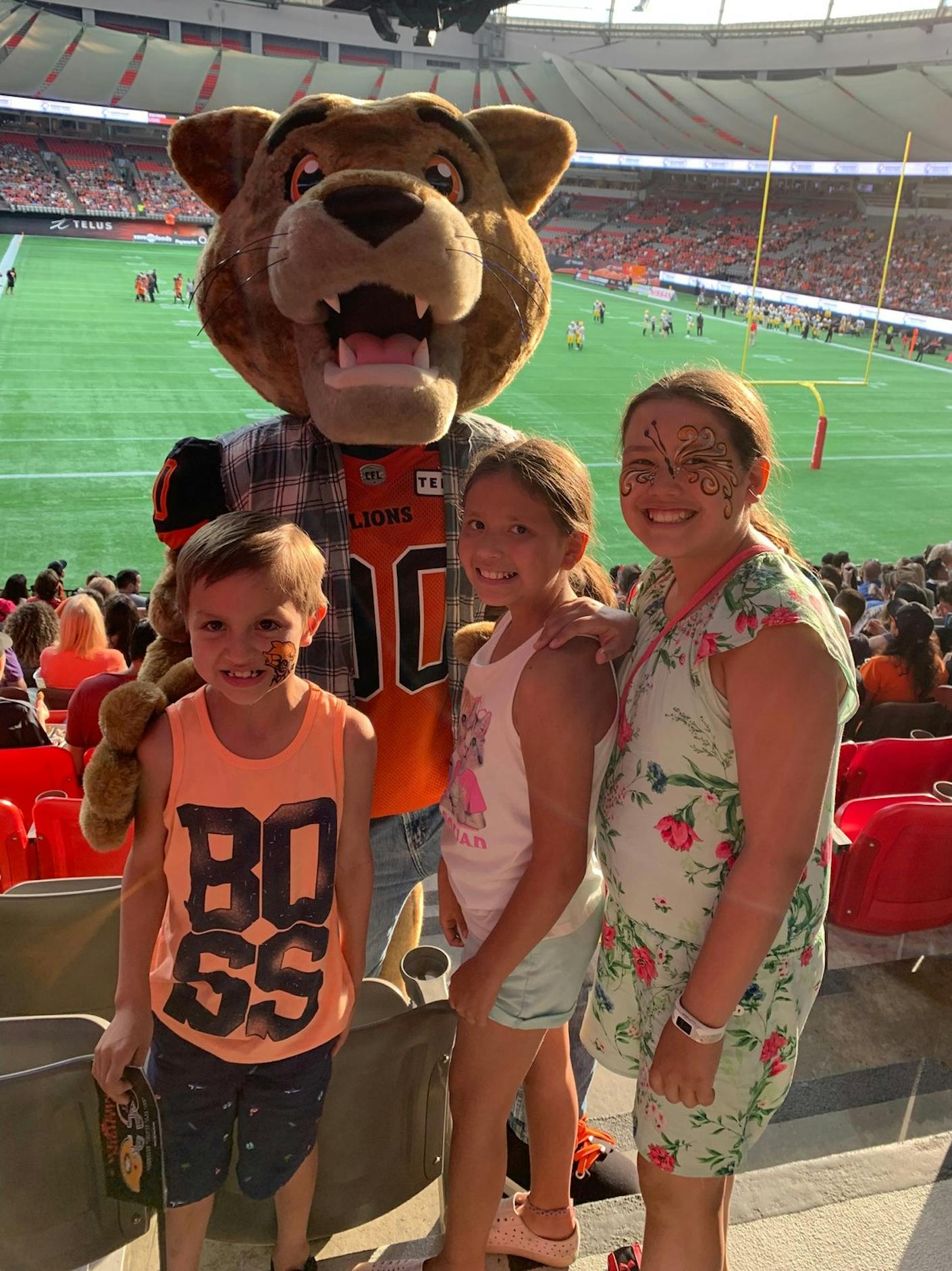 BC211 – In Partnership With The United Way
BC Place is pleased to have BC211 as a community partner; a free of charge, multilingual service available 24 hours, to offer help and guidance to those in need. BC211 refers callers to programs and services like home care for seniors, jobs and job training programs, shelters for homeless people, and much more.
Canucks Autism Network Sports Day
On this special day at BC Place Stadium, players and staff from the Vancouver Canucks, BC Lions Football Club, Vancouver Whitecaps FC and Vancouver Canadians share the field at BC Place with local children, teens and young adults living with autism. Participants have the opportunity to take part in soccer, hockey, baseball and football-related activities led by their favorite star athletes and mascots. The Canucks Autism Network (CAN) provides year-round, innovative, high quality sports, recreational, arts, and social programs for individuals and families living with autism, while building awareness and capacity through community networks across British Columbia.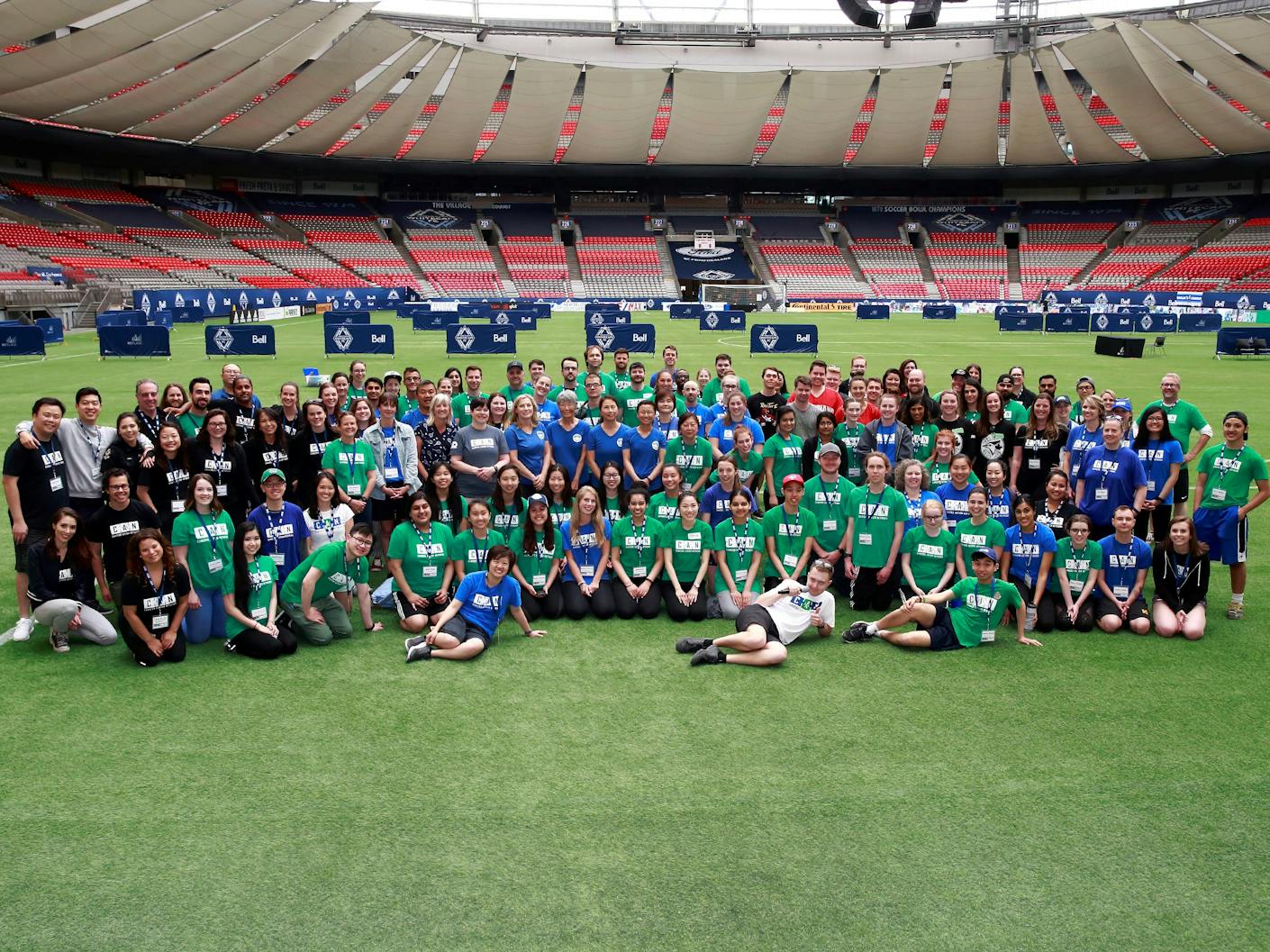 Kids Play Foundation Super Soccer Tournament
The Kids Play Foundation is a non profit organization working towards keeping kids away from the lifestyle of drugs, gangs, and violence. BC Place is proud to host Kids Play's Super Soccer Tournament, an event that attracts hundreds of local youth and dozens of volunteers to the same pitch where the Vancouver Whitecaps and BC Lions play. The goal of the non-competitive Super Soccer Tournament is to engage inner-city youth by providing a unique experience, which in turn leads to developing a connection with youth at an early age and encourage positive mentorship.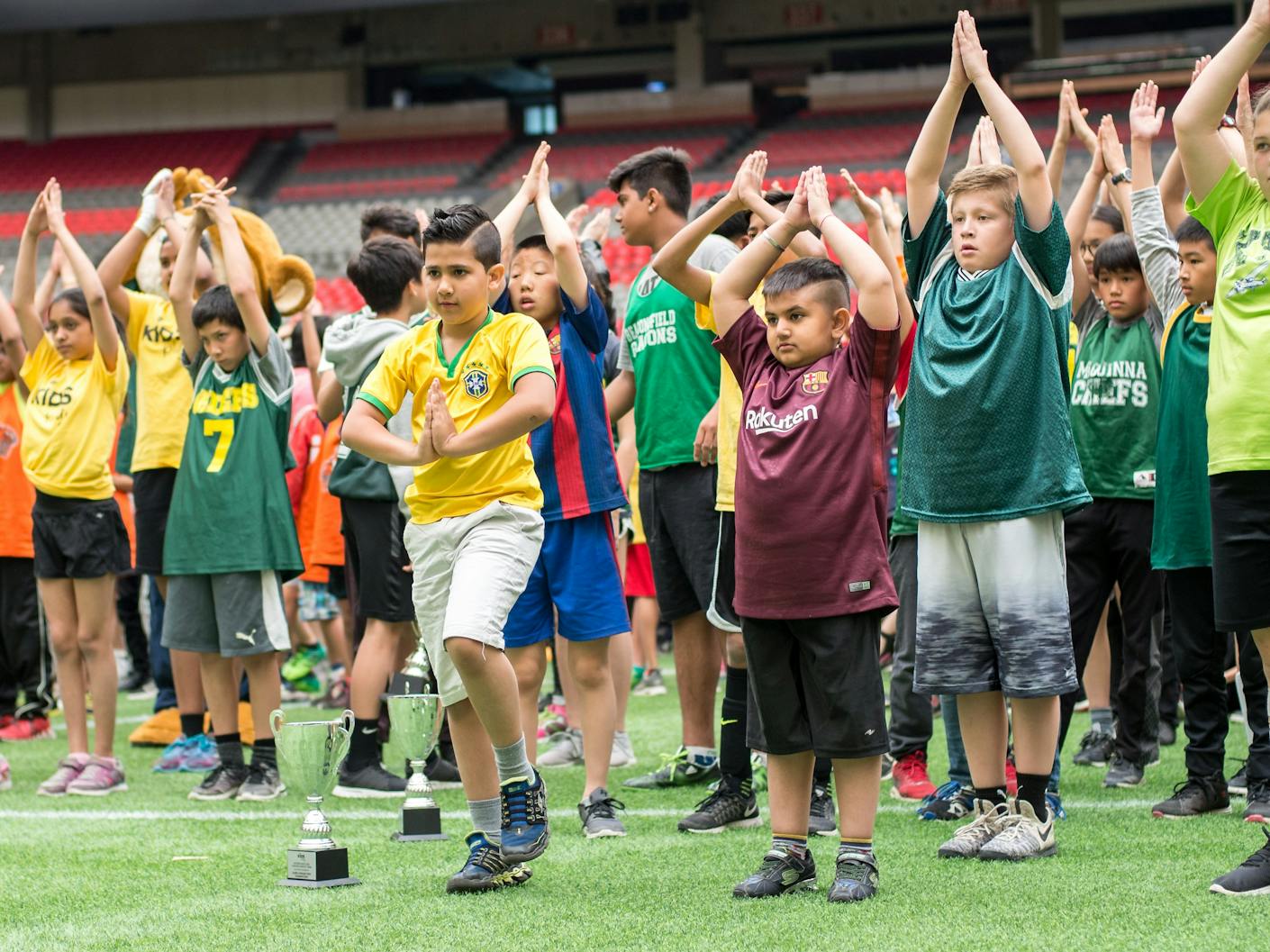 VPD Police Athletic League Sports Day
The Police Athletic League (PAL) is a youth crime prevention initiative that uses athletic, recreational and educational programs as a tool to foster positive rapport and mutual trust between police officers and youths. The basis for all PALs is the belief that children, if reached at a young age, can develop positive attitudes toward police officers and the law. BC Place is proud to support PAL, KidsPlay, MoreSports BC and the Vancouver School Board in their efforts to establish and build relationships between local youth and Vancouver's Police Department.
BC High School Football Championships
BC Place is proud to host the annual BC High School Football Championships, known as the Subway Bowl. The event is an incredible, inspirational opportunity for young football talent to compete on the same stage as their sporting heroes each year.
The Great Canadian Shoreline Cleanup
BC Place is proud to support The Great Canadian Shoreline Cleanup each year by hosting a cleanup around the stadium. Since the initiative began in 1994, over 850,000 Canadians have led and participated in shoreline cleanups across the country. The Shoreline Cleanup is now recognized as one of the largest direct action conservation programs in Canada.