Northern Lights Display - November 2021
November 1st, 2021
The stadium's Northern Lights Display is recognized around the world as a landmark of Vancouver's skyline. BC Place is honoured to be able to help bring awareness to events, charities, and non-profit causes that are important to communities in British Columbia.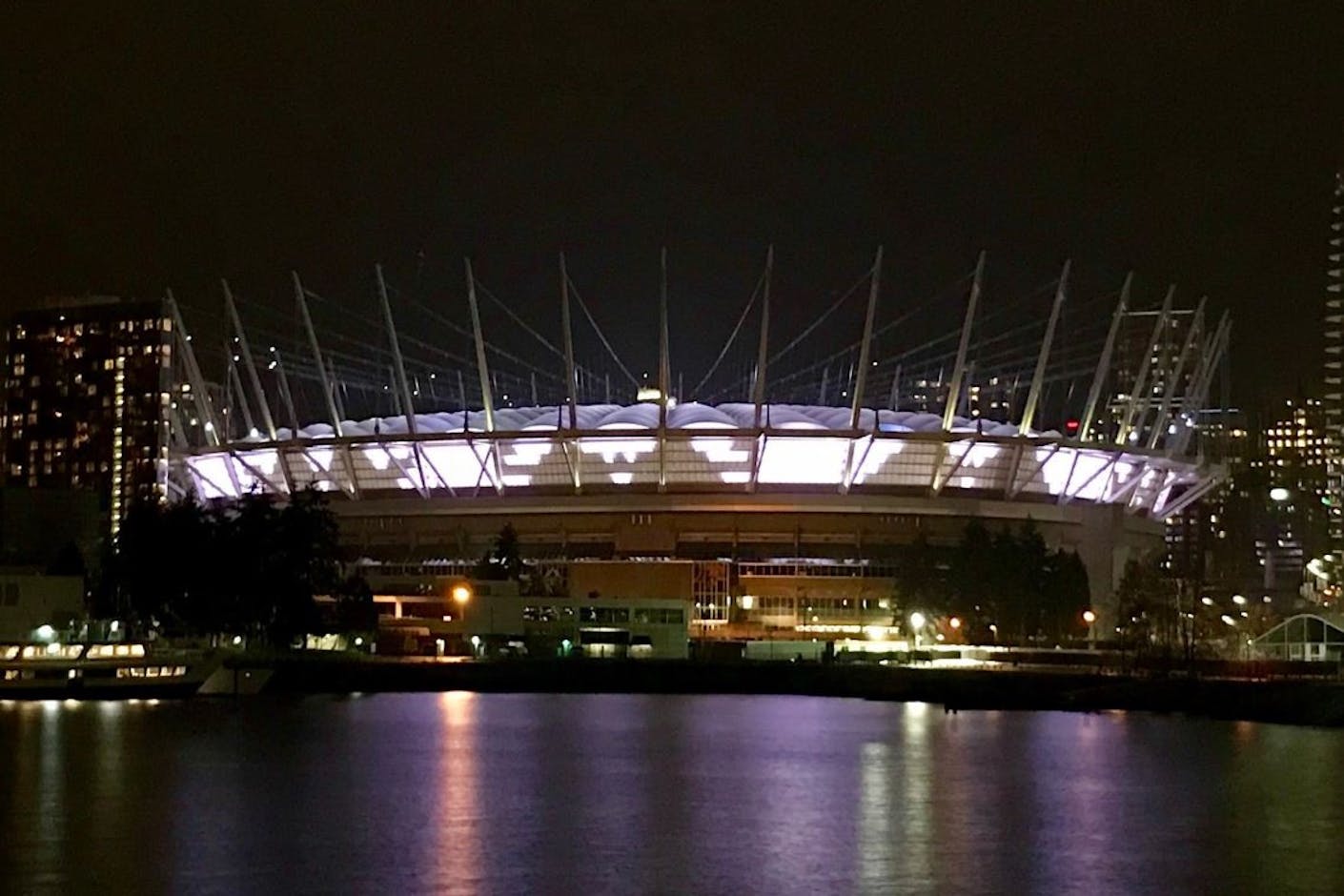 November 1 - orange for CRPS/RSD Awareness Day
November 2 - teal for Alzheimer's Awareness Month
November 3 - green for Show Your 4-H Colours Day
November 4 - rainbow animation for Diwali
November 5 - moustache animation for Movember
November 8 - red for Crohn's and Colitis Awareness Month
November 11 - poppy animation for Remembrance Day
November 14 - blue for World Diabetes Day
November 15 - red for Salvation Army Red Kettle Kickoff
November 16 - blue and white for Louis Riel Day
November 17 - teal for Cervical Cancer Awareness + Saint Paul's Lights of Hope (Nov. 18)
November 18 - blue for National Children's Grief Awareness Day + Covenant House Sleepout
November 20 - blue for World Children's Day
November 22 - purple for Pancreatic Cancer Awareness Month
November 24 - white for Lung Cancer Awareness Month
November 25 - orange for Orange the World: End violence against women now!
November 26 - red for MADD Project Red Ribbon campaign
November 28-29 - menorah animation for Chanukah
November 30 - blue for Stomach Cancer Awareness Day
Schedule is subject to change.