'Caps celebrate Pride Night this weekend
July 25th, 2018
Celebrate Pride Night and cheer on Vancouver Whitecaps FC as they face Minnesota United FC this Saturday, July 28th at 7:00PM. The 'Caps kick off the fun with their famous "Party on the Patio" starting at 5:00PM! To learn more about the Pride Night festivities, visit https://bit.ly/2vcYU9N.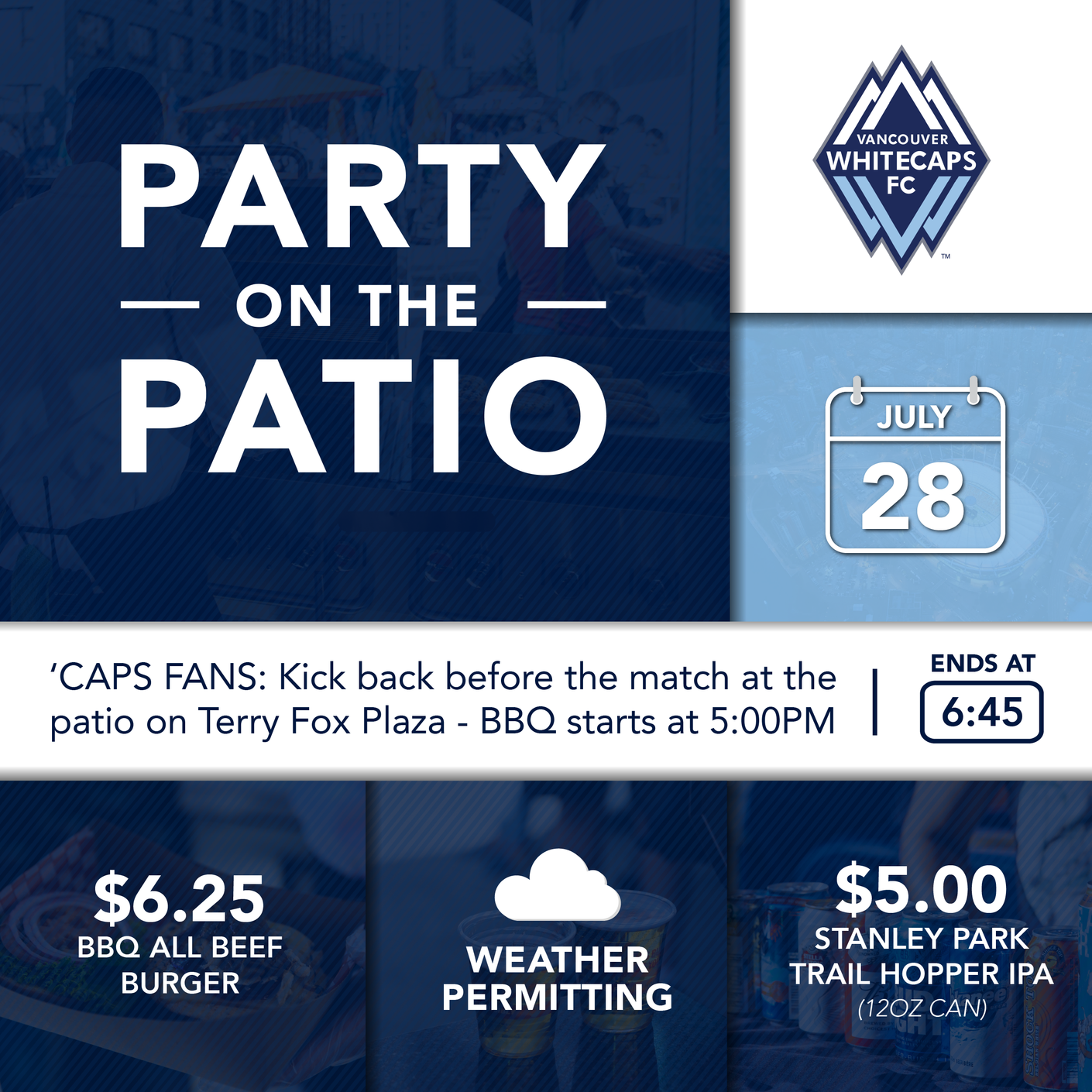 The best patio party in Vancouver kicks off at 5:00PM on Terry Fox Plaza (weather permitting) where we will be serving $6.25 house-made all beef burgers and Stanley Park Trail Hopper IPA 12oz cans for just $5.00.
After the Party on the Patio, head inside BC Place for some delicious food and drink specials – served until 6:30PM.
We hope to see you there!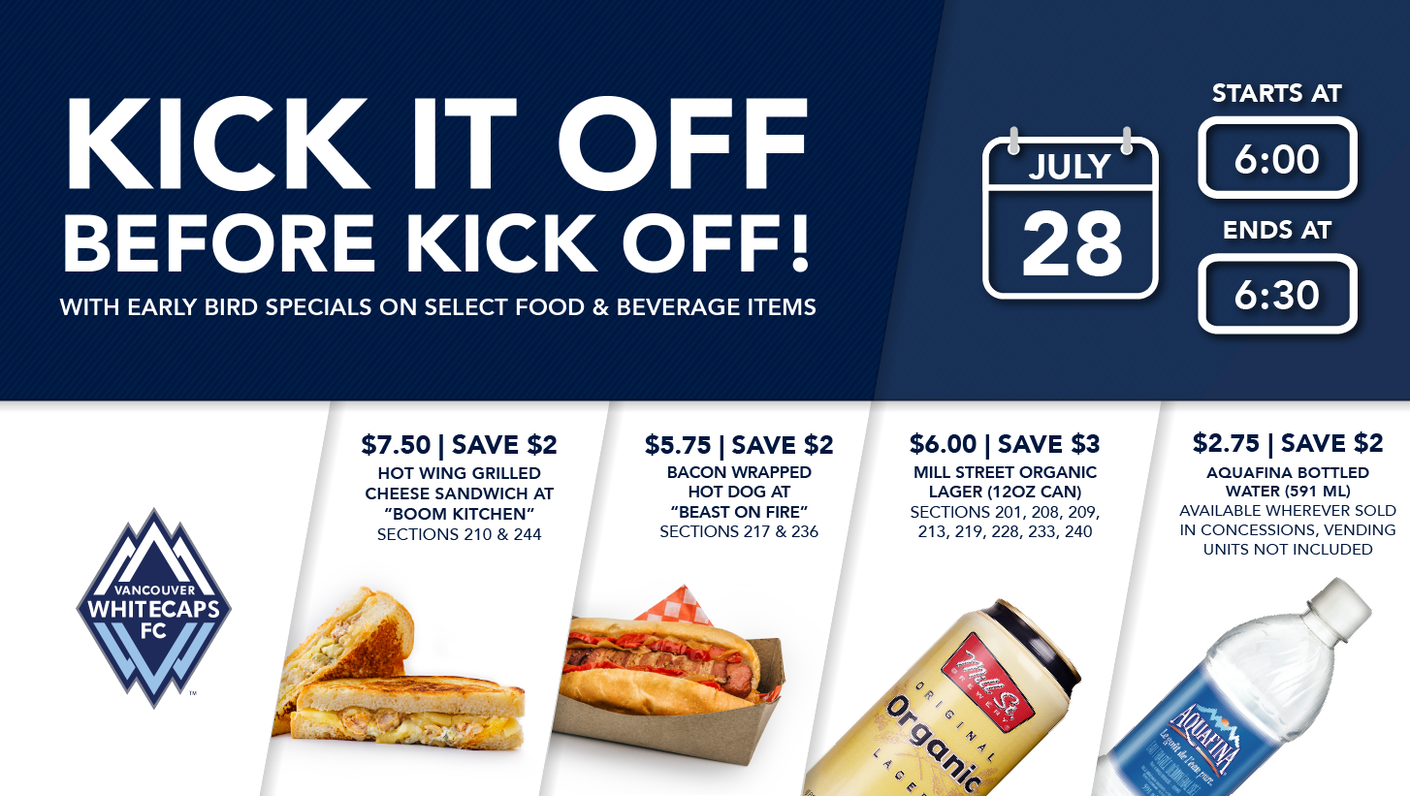 Vancouver Whitecaps Early Bird Specials - Saturday July 28, 2018 6:00PM - 6:30PM
$2 OFF HOT WING GRILLED CHEESE SANDWICH!
Kick Off Special $7.50 | reg. $9.50
Boneless chicken, hot sauce spice, blue cheese, smoked cheddar.
Available at BOOM! Kitchen, sections 210 and 244
$3 OFF PEPPERONI PIZZA SLICE!
Kick Off Special $3.50 | reg. $6.50
Available at Commercial Drive Slice, sections 222, 249 and Food Court
$2 OFF BACON WRAPPED HOT DOG!
Kick Off Special $5.75 | reg. $7.75
Double smoked bacon, all beef hot dog, caramelized onion and pepper, served on a pretzel bun.
Available at Beast on Fire, sections 217 and 236
$3 OFF STANLEY PARK 1897 AMBER 12oz CAN OR MILL STREET ORGANIC LAGER 12oz CAN!
Kick Off Special $6.00 | reg. $9.00
Available at TAPS locations section 208, 213, 219, 240 & Budweiser Carts at section 201, 228, 233 & Thirsty Pigeon Carts at section 209, 219
$2 OFF AQUAFINA 591 ml BOTTLED WATER!
Kick Off Special $2.75 | reg $4.75
Available wherever sold in concessions until 6:30PM*
*Not applicable at vending units situated throughout the concourse.
$4 OFF CANADIAN BACON, BACON AND MORE BACON MAC AND CHEESE!
Kick Off Special $10.00 | reg. $14.00
House made 3 cheese sauce, Canadian back bacon, double smoked bacon, finished with toasted panko and crisp maple bacon.
Available exclusively in the Club Lounges and 147 Lounge
Click here for more match day and spectator information.